News & Events
Displaying 481 - 492 of 492
Provide clean underwear for those in need!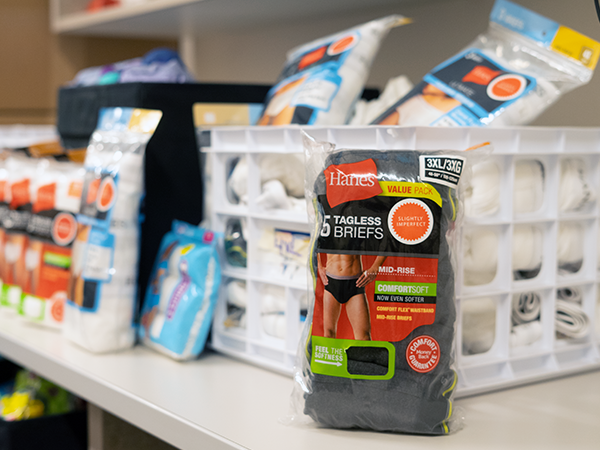 A clean pair of underwear is one of life's most basic needs, but one that many of us take for granted. Donate today to help us provide this most basic item for men, women, and children in need in our Resource Center, dining rooms, and transitional shelters.
All gifts made this month will be matched up to $1,000 thanks to the Better Business Bureau!