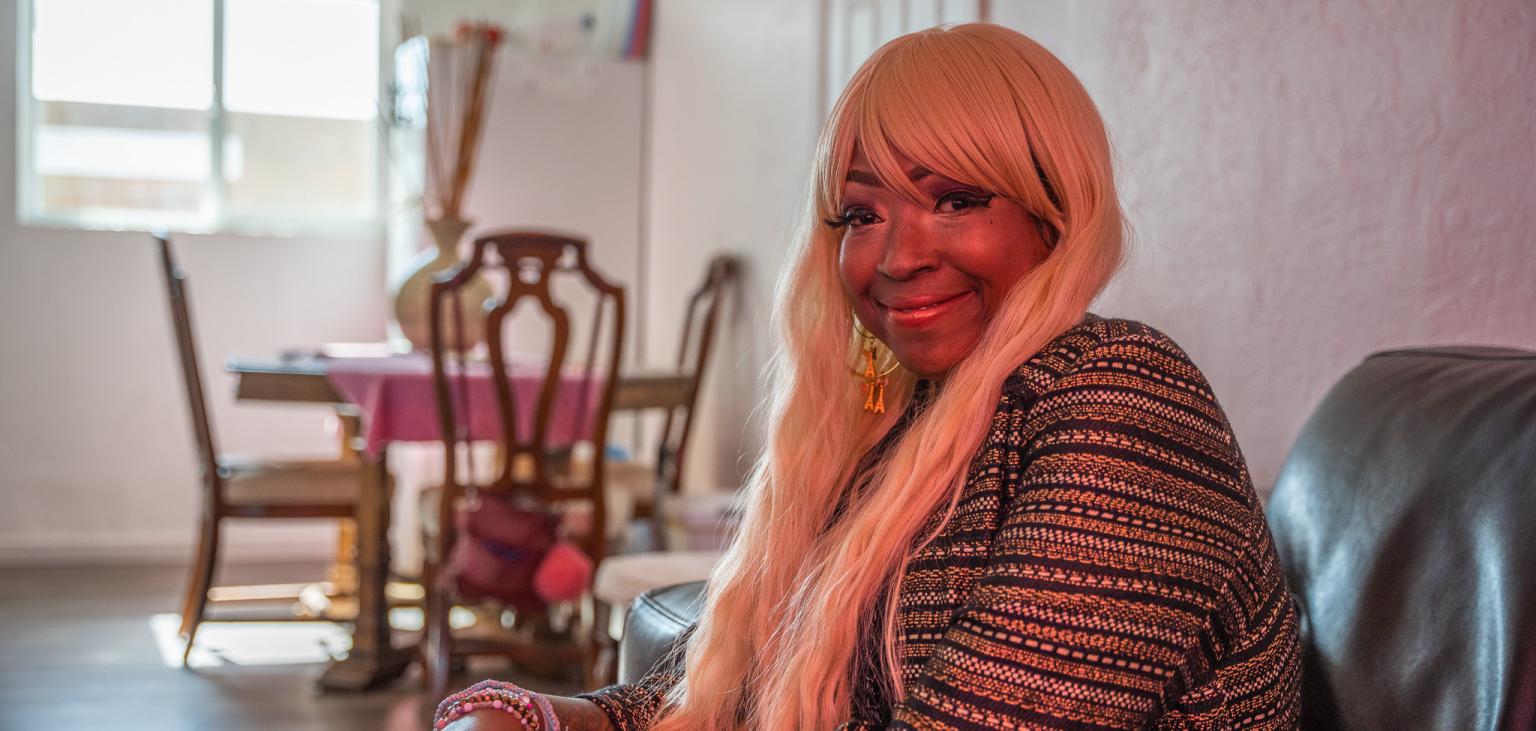 From surviving to thriving
Beautician Natalie Adams found her way off the street and back into housing thanks to Washington St. shelter
Natalie Adams struggled for a long time. She spent almost a year on the streets during the COVID-19 pandemic, but things weren't always like that for her. She's a respected beautician. Still, having a good job didn't stop her from hitting hard times.
She fought with her family, caught COVID, ran out of money from the medical bills, and was in an abusive relationship.
"It was a very detrimental time," Natalie said. "I was in a very bad, abusive, domestic relationship, I was in and out at a hospital. I caught COVID, I couldn't keep up with my appointments. And I lost my housing."
Natalie hit rock bottom and had to survive on the street during the height of the pandemic while she tried to process everything that had happened.
"It was mostly survival of the fittest," Natalie said of her time on the streets. She spoke of the time like it was a blur, like she was trying to forget it. "Try not to get robbed… Trying to protect your goods. I'm thinking about shelter the next night… I went through H-E-L-L being homeless."
Despite being in this difficult situation, Natalie still tried to work and advocate for herself.
"I was still doing my little side self-employment thing as a freelance beautician, but that's hard to do," she said. "Some of my regular clientele stayed with me, but most of them didn't. And then I didn't have the proper tools and all my stuff was in storage. So, I'm just keeping the money so I can sleep in a hotel... It was very dangerous. You don't get a lot of sleep."
That's when SVdP took her in at its Washington St. shelter, helped her get back on her feet, and supported her as she began again in a new home.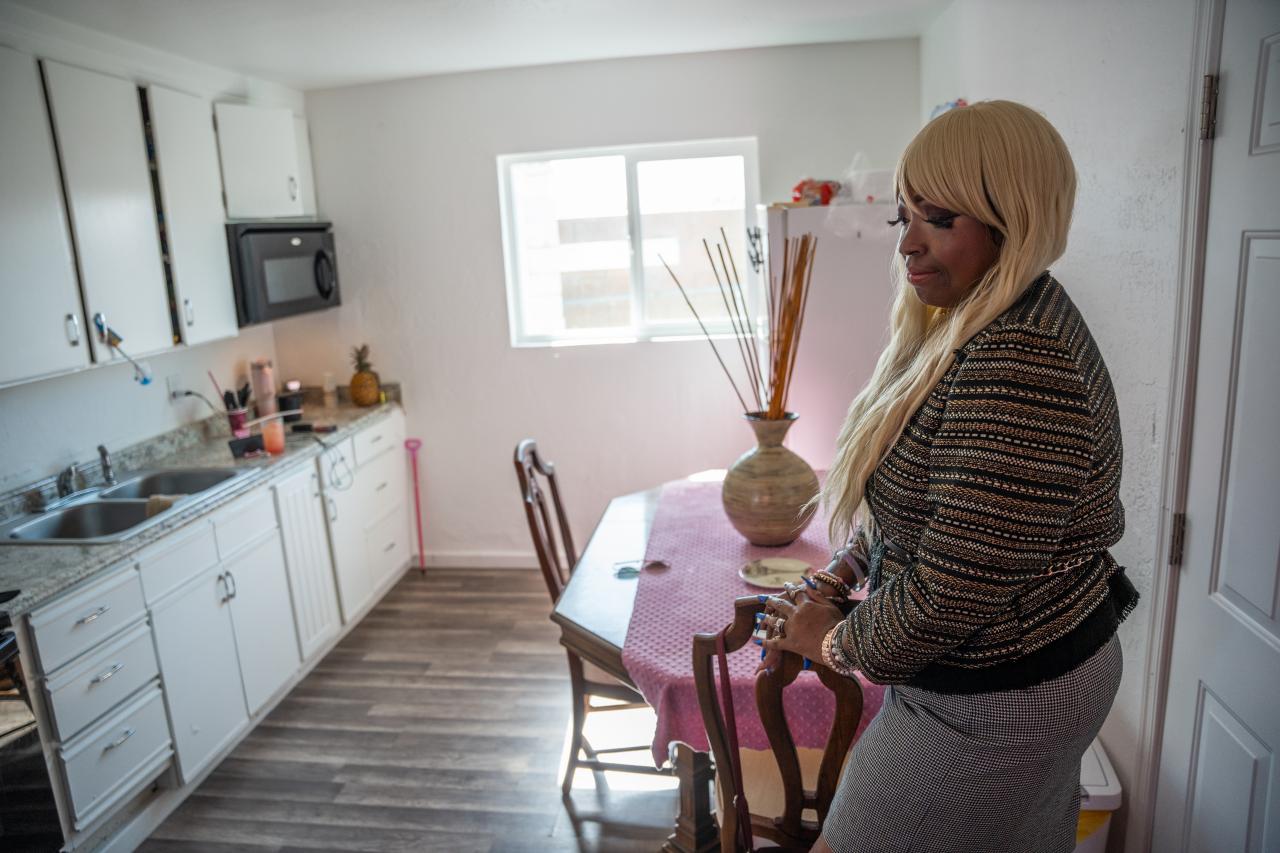 Natalie had attended Catholic Church services in the past, and she built connections there to be recommended to SVdP. Once in touch with SVdP, its team of caring social workers brought her to the nonprofit's Washington St. shelter, where she had her own bed, locker, and three meals a day.
For the first time in a very long time, she felt truly welcomed.
"I remember that first night, being up all night. And I felt safe," she said. "All the women welcomed me… Some of the women, we just stayed up talking all night long, like a big slumber party. I was pleasantly amazed and shocked because I was expecting the worst, and we all helped each other out. We looked out for each other. I loved it."
The Washington St. shelter gave Natalie a safe, stable place where she could get back on her feet. Natalie was able to get an Emergency Housing Voucher from Maricopa County, and the case managers at the Washington St. shelter quickly helped her to find a housing complex that would accept it.
SVdP was also able to help quickly pay the move-in deposit so she could start her new life fresh.
There was just one last obstacle — Natalie's new home was going to be empty. Fortunately, SVdP was able to help with that too, and recommended her for SVdP's Bringing Hope Home program, which helps individuals and families rehoused by the nonprofit furnish their new homes with items from one of SVdP's thrift stores.
Without this program, many newly rehoused individuals spend their first several paychecks buying essentials, such as beds and tables. Many can't keep up with the unexpected bills and are forced back onto the street. This way, Natalie and others like her are given the best chance at a sustainable, new beginning.
Now, Natalie is at home in her new place in west Phoenix. A pink curtain hangs over the living room window, casting a pink hue to the room. There's a couch, a coffee table, and a TV that provides background noise while Natalie cooks, cleans or just hangs out in her own space.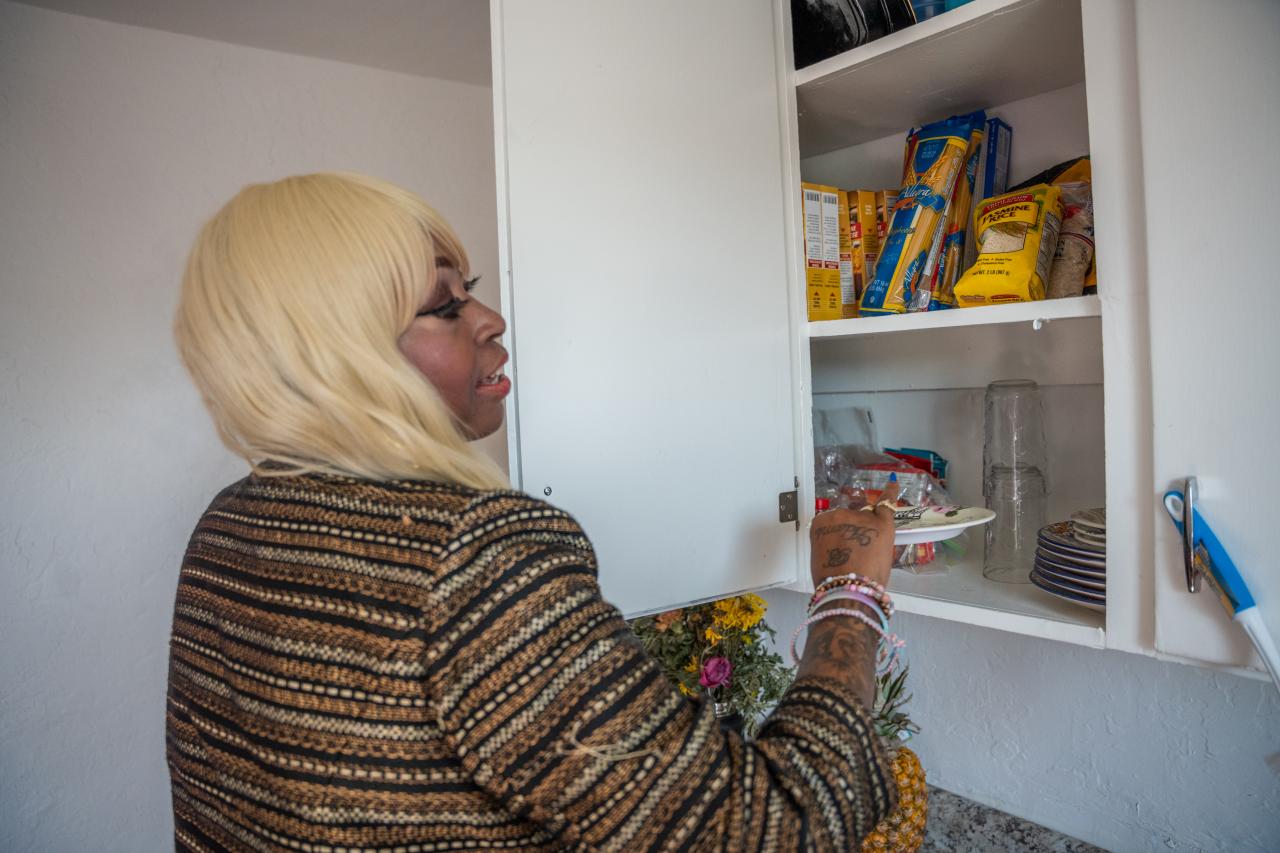 She loves cooking and decorating and has already had some family and friends over to make it more homey.
"It feels… it feels real," Natalie said. "When they dropped me off with the furniture, we prayed and they blessed the house, I was just thankful. I'm grateful and I feel humbled. I feel like I'm ready. Ready to tackle the world. Now I have a safe haven… I'm growing and I'm learning and so I'm optimistic about the future. I'm very, very excited to see what else I could do.
"The sky's the limit, right?"

Help us rehouse 2,025 people by 2025
There are many more rehousing successes we can make happen when you support our Housing 2025 initiative.