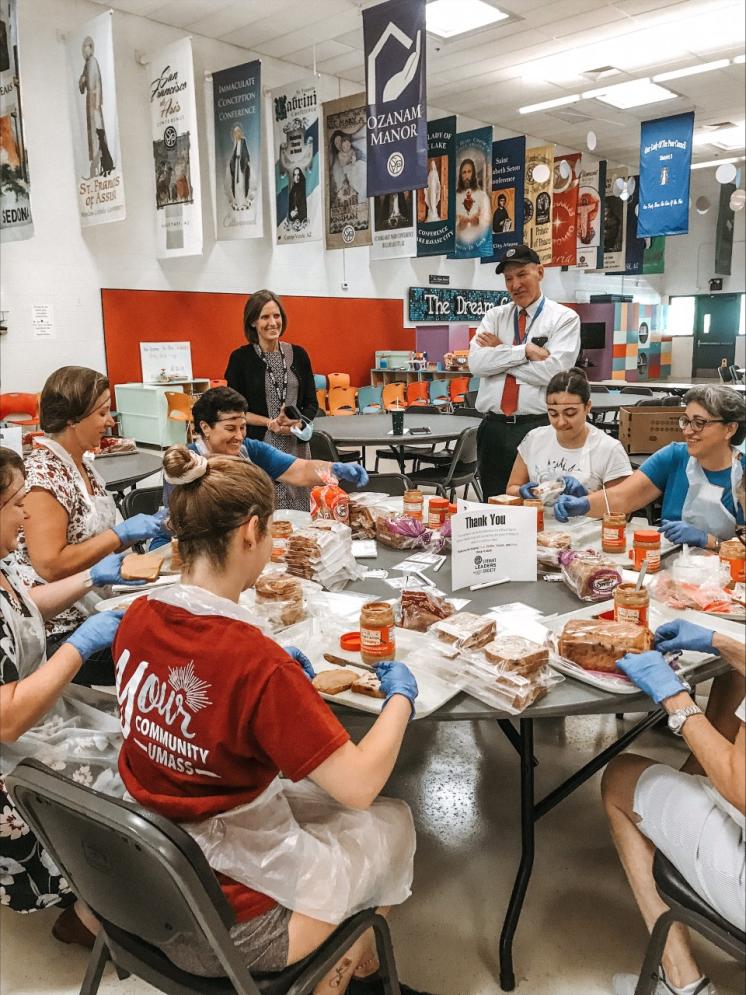 A Powerful Network of Servant Leaders
Servant Leaders are neighbors, friends and people from all corners of our community who support St. Vincent de Paul through gifts of $1,000 or more annually, providing vitally important support to their Arizona neighbors in need.
Together, our Servant Leaders create a wave of kindness and support not always known by individual donors, but certainly felt by thousands of people whose lights stay on, have rent paid, sit down to a meal or wake up to a fresh shower and a clean pair of jeans.
That's the power and impact of Servant Leaders Society members each doing their part to offer hope to another person in need.
Leadership Levels
Not only do Servant Leaders Society members empower St. Vincent de Paul to feed, clothe, house, and heal; they are also provided with unique opportunities to participate personally in this mission.
We encourage you to wear your pin to show your support of the people served as a result of your generosity.
Inclusion in Annual Report
Our annual report is published each January. Your name will be included in the annual report as a member of our Servant Leaders Society.
Book of Prayer Intentions
Your name will be included in a Book of Prayer Intentions that will be displayed in our Frederic Ozanam Chapel at our Dan O'Meara Center.
To arrange your private tour, please call our dedicated Servant Leaders Society line at 602.850.6998. Feel free to invite friends and family on the tour!
Biannual SLS Service Opportunities
As a Servant Leaders Society member, you enable SVdP to holistically serve those in need in our community. Your faithful prayers and financial support make what we do possible. Twice a year, you will be invited to serve alongside like-hearted and like-minded SLS members in a special SLS Service Opportunity.
All of the above, plus...
We often have special events with guest speakers. As a member of the Love Circle, you will receive invitations to these special events.
As a member of the Love Circle, you have the option to sponsor one of SVdP's Programs for a certain amount of time or you may sponsor a project within a Program. To inquire about this opportunity, please contact Erin Monnin at emonnin@svdpaz.org or 480-845-8238 for details and sponsorship options.
All of the above, plus...
As special donors to SVdP, you are part of the legacy of our work in the Arizona community. Your gifts transform lives and we want you to be proud of being part of the SVdP family. Every two or three years we will present our Compassion Circle members with a SVdP coffee table book. We invite you to accept this book as a token of our gratitude and proudly place it on your coffee table at home to share with others and show them what you help make possible.
All of the above, plus...
Personal Lunch or Dinner with SVdP Leadership
You are a special part of our SVdP family and we want to visit with you to hear your thoughts, suggestions and overall feedback about the work we do. Your personal meeting with SVdP Leadership is an opportunity to have a one-on-one discussion with our CEO, Associate CEO, Board President or the Director who oversees the program which is most near and dear to your heart. Please call 602.850.6998 to arrange your personal meeting.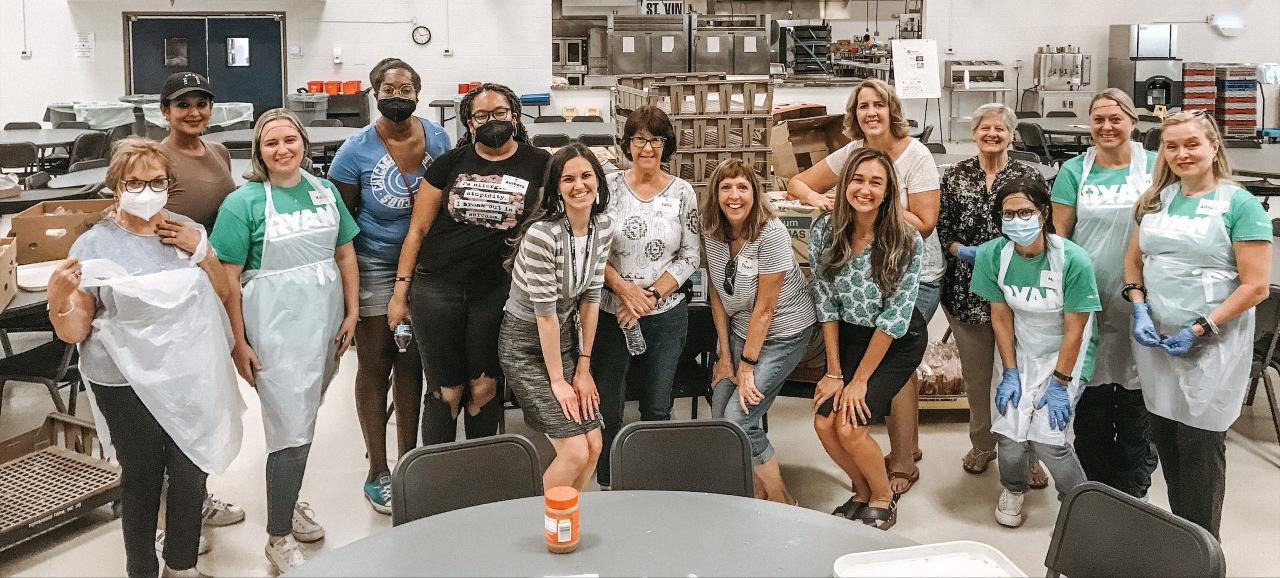 Servant Leaders Society FAQs
The Servant Leaders Society recognizes donors who give $1,000 or more in a calendar year. Members' giving total will restart on January 1st. In order to renew their membership in the Servant Leaders Society for the next year, they must donate at least $1,000 over the course of the year.
Yes! If you have requested to remain anonymous, we will respect your wishes. In this case, your name will not be listed in the annual report, but you are more than welcome to take advantage of any of the opportunities at your SLS giving level.
Special events may include, but are not limited to: guest speaker events, ribbon cuttings, luncheons, volunteer opportunities, Fall dinner events, and our annual Breakfast.