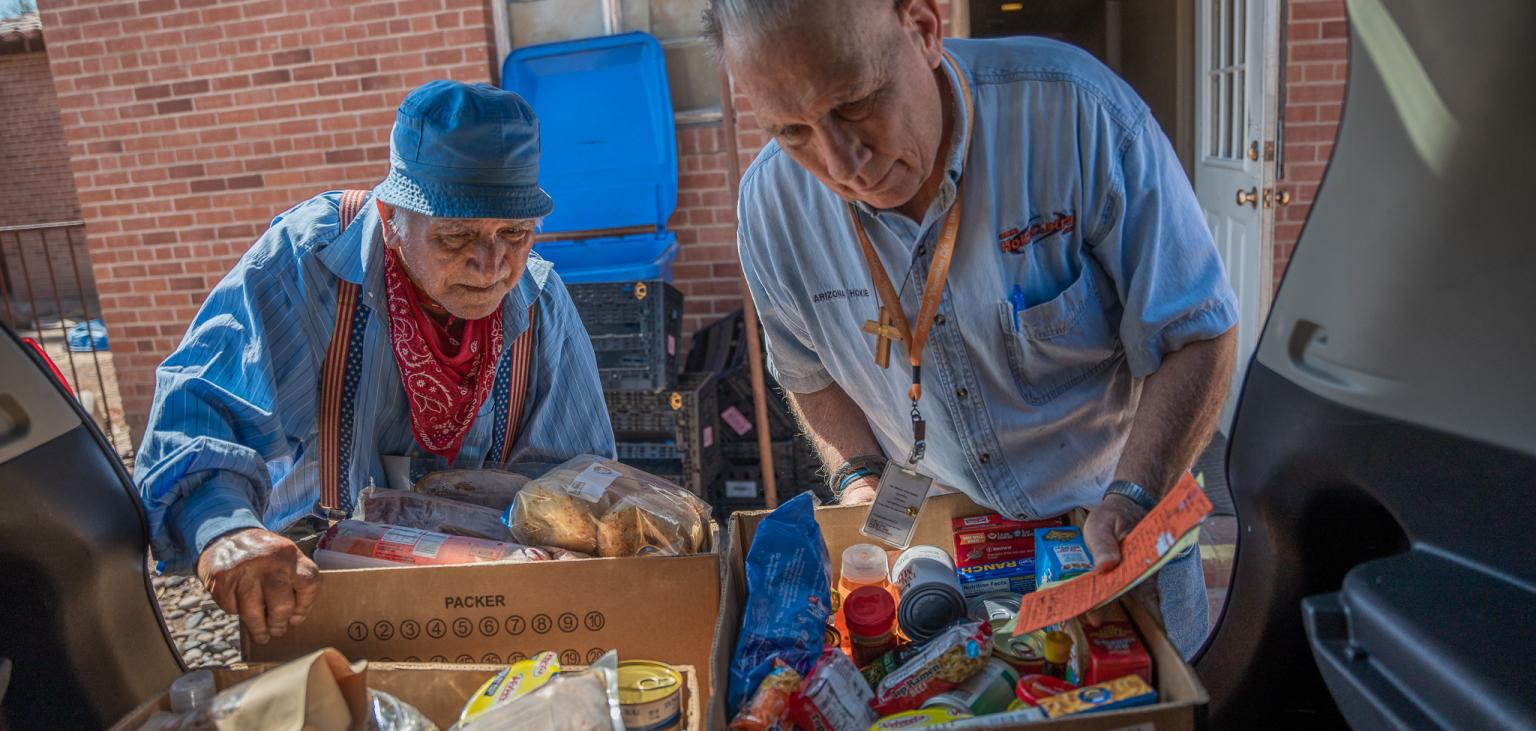 Devotion and love in the Vincentian heart
A special group of volunteers across the state make a difference every single week
Every week, the Vincentian volunteers at St. Matthew Catholic Church, just west of downtown Phoenix, gather in the St. Vincent de Paul food pantry located at their parish for one simple reason: To feed those in need. The pantry has been stocked full of the provisions from SVdP's Central Food Bank as well as parishioner donations.
The Vincentian volunteers take their time filling food boxes for families that have contacted their pantry for a little bit of assistance either with food or with rent and utilities. Above, Juan Avila (at left) and Bill Klink gingerly load a food box into their car for delivery to a family who called in need of food to make it to the end of the month.
When the two volunteers make a home visit, they don't just deliver food, they also pray with the families so as to offer spiritual healing as well.

The home visit is a tradition that dates back to the beginnings of the Society of St. Vincent de Paul and its founder Frederic Ozanam, who visited the poor of France in their homes. SVdP Vincentian volunteers continue this practice today across the world. And SVdP Phoenix, whose reach spans central and northern Arizona, is proud to do so through more than 80 community food pantry and assistance centers located out of local Catholic churches, like St. Matthew's.
Imagine the impact of such dedication and love as Vincentian volunteers deliver much-needed food, finances and compassion every. single. week.