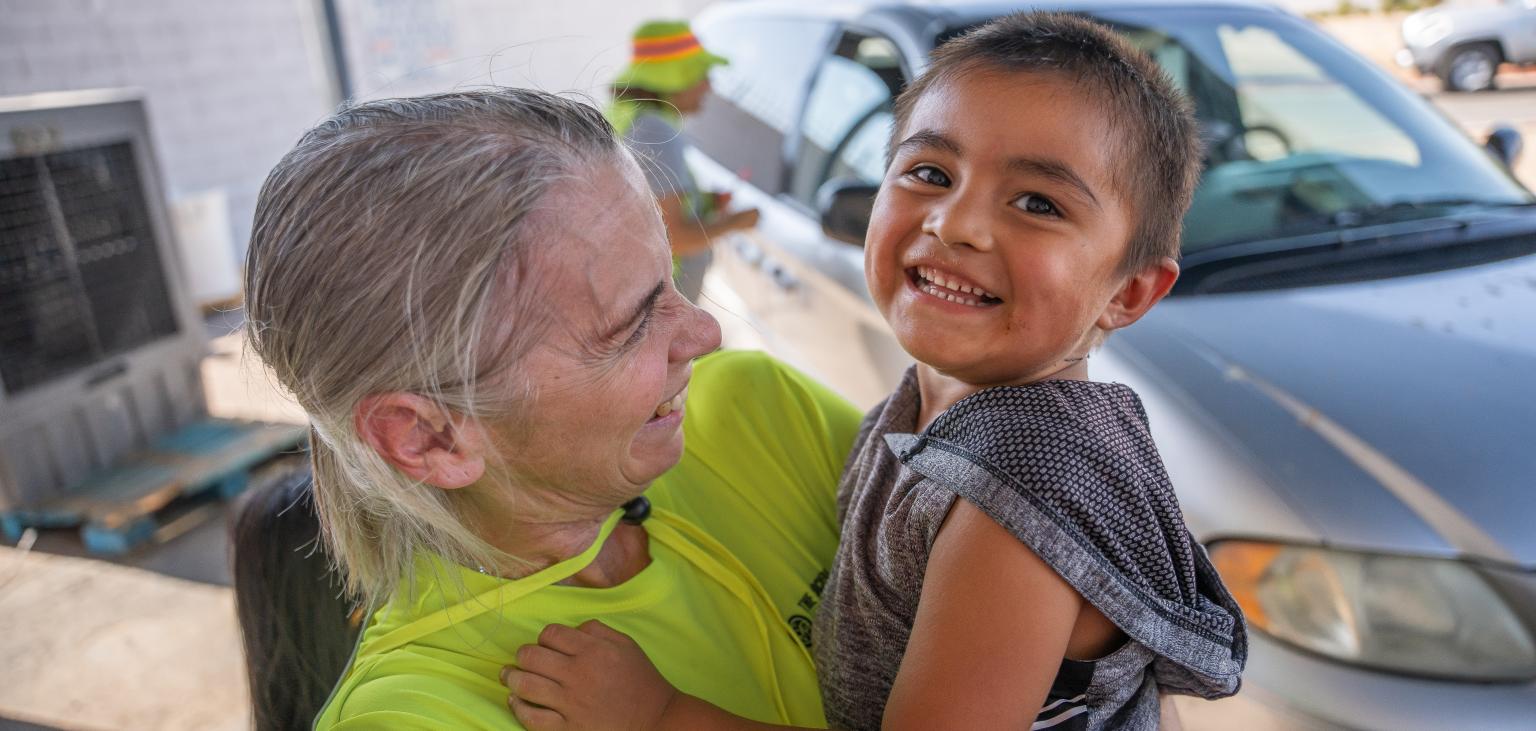 Once family, always family
A big embrace after a long time apart shows the care of a staffer for the families she serves
Cindy Bernardo, program manager of Family Evening Meal at St. Vincent de Paul, hadn't seen Xavier, a.k.a. "Junior," in months. His family, whom SVdP has served in the Family Dining Room and helped with other programs and resources in the past, recently moved. And the dining room was too far to drive every day for meals.
That's why it was so special when Junior's family came to SVdP for the nonprofit's annual backpack giveaway, held at the start of every school year. This year, SVdP gave out 600 backpacks to families in need. Cars lined up along the dining room's drive through a parking area so that volunteers and staff can hand out snacks, water bottles, and of course, backpacks to each car that pulls up so their kids can be ready to tackle the school year.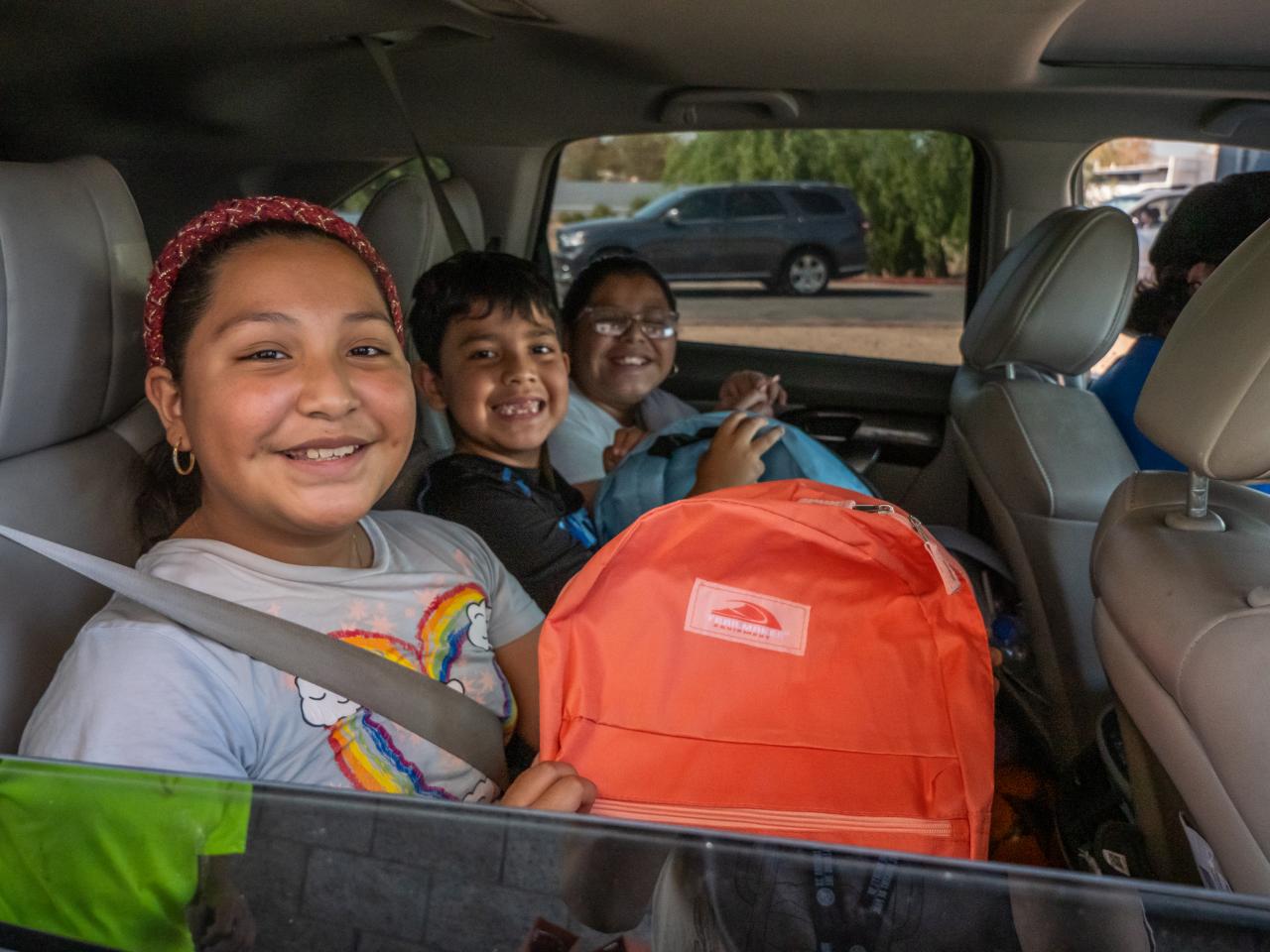 That's when Cindy noticed a car that looked familiar...
"At first, I saw the red vehicle and I couldn't see in... and then I had to go do something," Cindy said. "When I came back out, the kids were already out of the car."
Junior and his siblings had seen Cindy, jumped out of their car, and were running toward her. She ran up to the kids and scooped them in her arms, tightly embracing to make up for the lost time.
She picked up Junior to walk the kids safely back to their car, which is when SVdP captured this moment. Cindy and Junior truly highlight the strong bonds formed in the SVdP family.