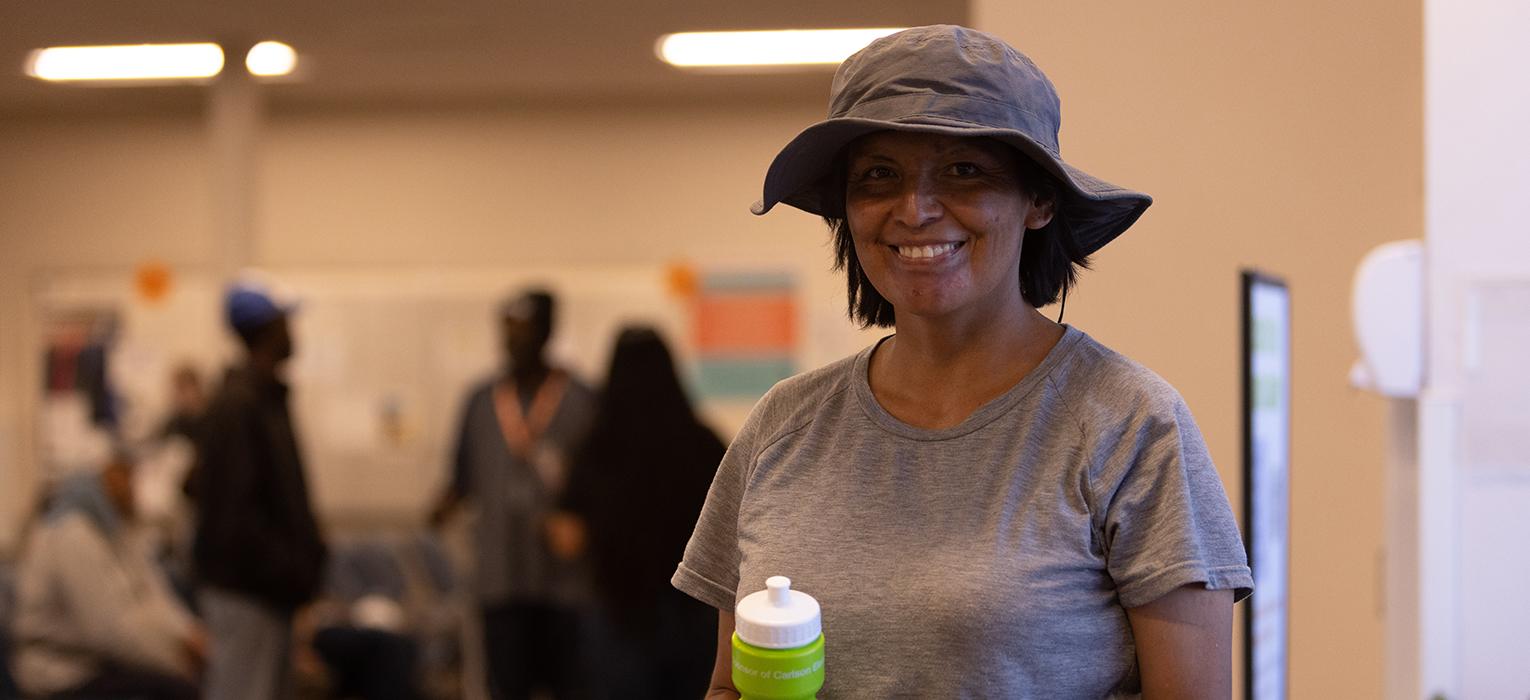 Heat relief services across the Valley
SVdP's heat relief services and cooling stations are running now through Sept. 30
SVdP heat relief operations have already begun in some locations and will be in full swing by June 1, running through Sept. 30. SVdP is offering indoor cooling stations, ice water, snacks, emergency food box deliveries, and rent/utility assistance to keep families out of the heat and in their homes. Heat relief operations also include an emergency overnight heat relief shelter inside SVdP's Phoenix Dining Room on the Human Services Campus. SVdP's other 24/7 heat relief shelter and housing program on 28th Street and Washington is by agency referral only.
SVdP's Daytime Heat Relief locations
Hours listed are in addition to meal service hours found here.
Mesa Dining Room
49 W. Broadway Rd., Mesa, Arizona 85210
Noon to 5:00pm, 7 days-a-week
Phoenix Dining Room
Human Services Campus, 1075 W. Jackson St., Phoenix, AZ 85007
1pm to 5pm, 7 days-a-week
*Emergency heat relief shelter OVERNIGHT ONLY*
Resource Center
Main Campus, 320 W. Watkins Rd., Phoenix, AZ 85003
8am to 5pm, Monday - Friday
Sunnyslope Dining Room
9227 N. 10th Ave., Phoenix, AZ 85021
8:30am to 10:30am Monday – Friday
1:30pm to 3:30pm, 7 days-a-week
Sunnyslope Family Services Center
914 W Hatcher Rd, Phoenix, AZ 85021
9:30am to 4:30pm Monday – Friday
Closed on holidays

In 2022, Maricopa County recorded 425 heat-associated deaths with a significant number of whom were people experiencing homelessness. Equally concerning are families behind on bills being forced onto the streets mid-summer when the heat is life-threatening. Low-income families already face typical summer challenges with higher utility bills, increased childcare costs and limited access to school food programs.
By staying engaged and supporting SVdP's 100 Days of Summer campaign, the community can help SVdP respond to all these increased summer needs.

Shine by Sharing
Help support heat relief efforts this 100 Days of Summer