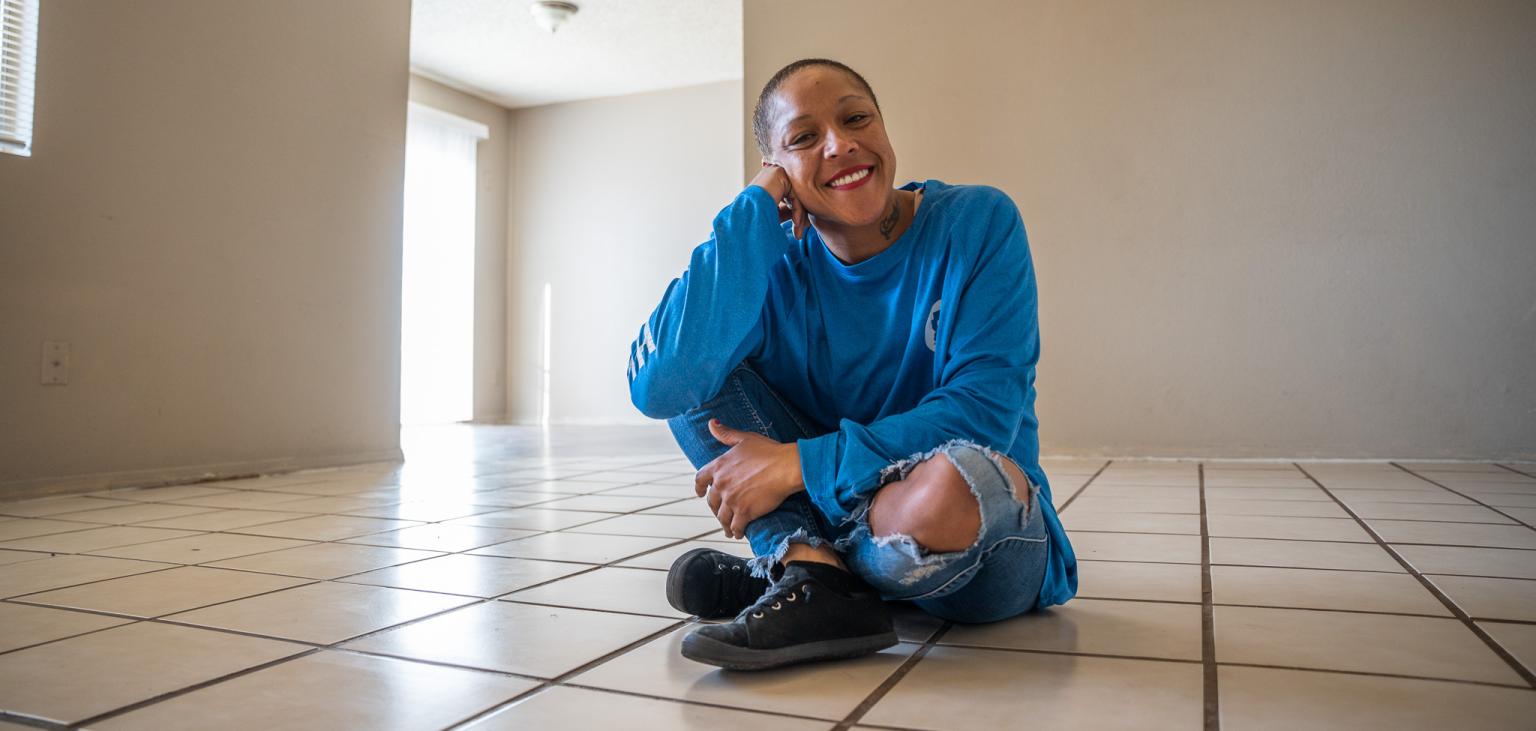 Reclaiming home and family after recovering from addiction
SVdP's Social Work Services team helped Candice get back into housing and reunite with her children
Candice Martin has been through a lot. In the last few years, she's battled addiction, been separated from her family, and experienced homelessness. But with determination to reset her life, and a little help from St. Vincent de Paul's Social Work Services team, she was able to get back on her feet and into housing. Candice has been in her new home for less than a week and has already been reunited with her children.
Candice had a good life here in Arizona, where she lived with her children, which she affectionately calls her "babies."
"They're my why," Candice said. "They're the reason why I live."
But she had a secret from her kids and the rest of her family: Addiction.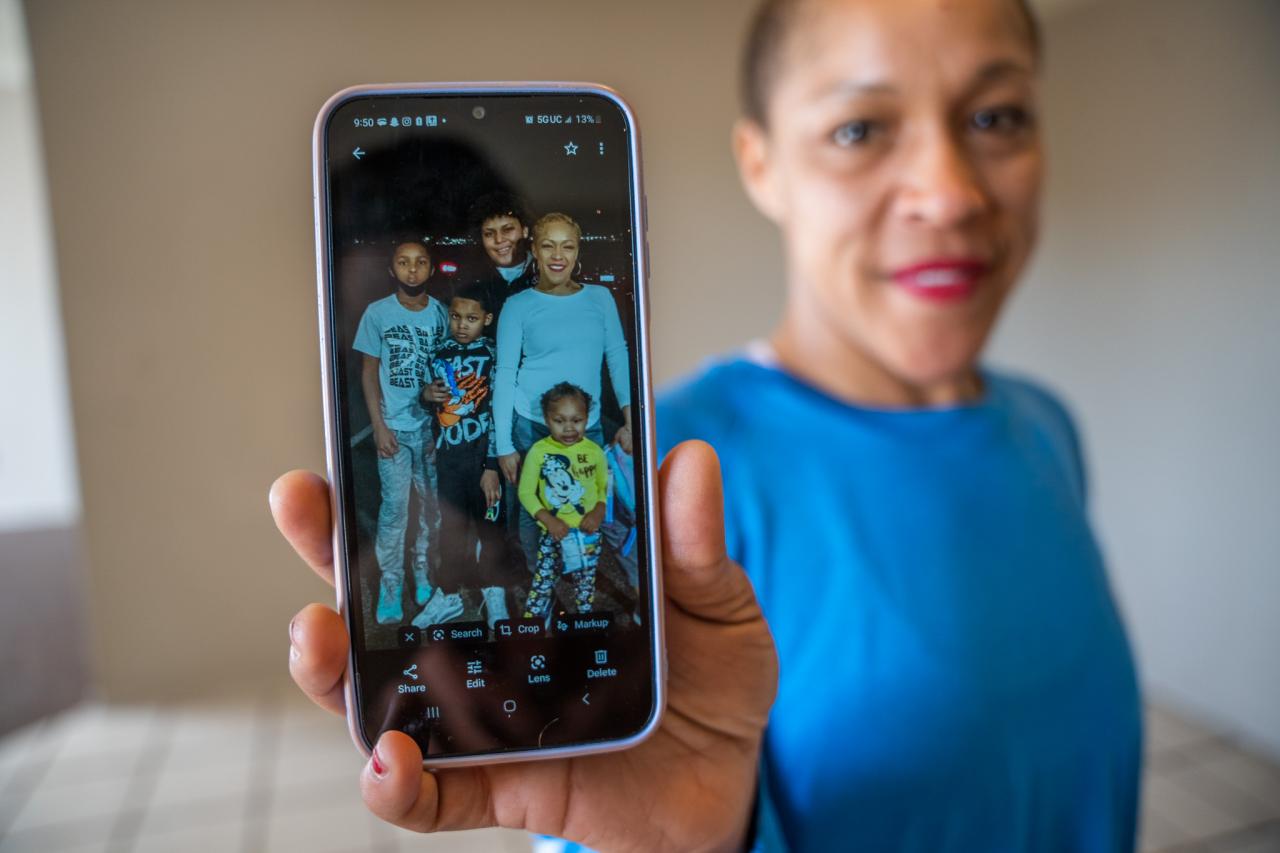 "I went through a drug addiction… that was probably my most difficult time, and I'm still in recovery," said Candice, who has been clean since September. "I'm able to talk about that now, before I couldn't talk about my addictions or my process of recovery because so many people looked up to me."
She was functional for a while, but eventually she told her family, and with added strain and mental illness, she lost custody of her children. Her depression clawed deeper into her heart when her youngest child, Mi Love (pronounced My Love), was adopted by another family.
"I went through a suicidal depression," she said. "I thought that it was going to bring me and my babies closer, but it really separated us."
Candice fell into a mental spiral that resulted in losing everything. She was evicted and landed on the streets, but she didn't lose hope in the end. She knew she had to start life over from square one.
That was when SVdP came into the picture. Candice knew Ronnie Smith, one of SVdP's social workers (and one of SVdP's coolest people), through the church they attended for many years. When he saw the need Candice was in, he knew where he could bring her and get her connected to SVdP's Social Work Services.
"Ronnie was one of the ones that brought me to the St. Vincent de Paul," Candice said. "He has been such a good support system to me."
She started regularly coming to SVdP's Resource Center, which provides free showers, hygiene items, and more for people on the streets as well as bill assistance and homelessness prevention for families already in housing. Additionally, the center connected her to her caseworker and Social Work Services Manager Krashanda Cleveland, who helped Candice regain her stability step by step. Candice also started going to recovery programs at another Phoenix nonprofit, which helped her achieve her sobriety.
"I was actually embarrassed to go [to SVdP] to take a shower and stuff… but I've been going there to take my showers, to eat, and if I didn't want to be in the street, I would just go sit there and watch TV and chat with the people there," Candice said.
After Candice got sober, the next step was to clear the eviction on her record, which Krashanda helped with through bill assistance, paying off the previous housing entity the $1,500 Candice owed.
With her housing record clear, SVdP next helped Candice get a Section 8 housing voucher. All she needed was to find a place that would accept it. It took a while, but she eventually found a complex that would accept it. The only obstacle left was the security deposit… which was $3,000.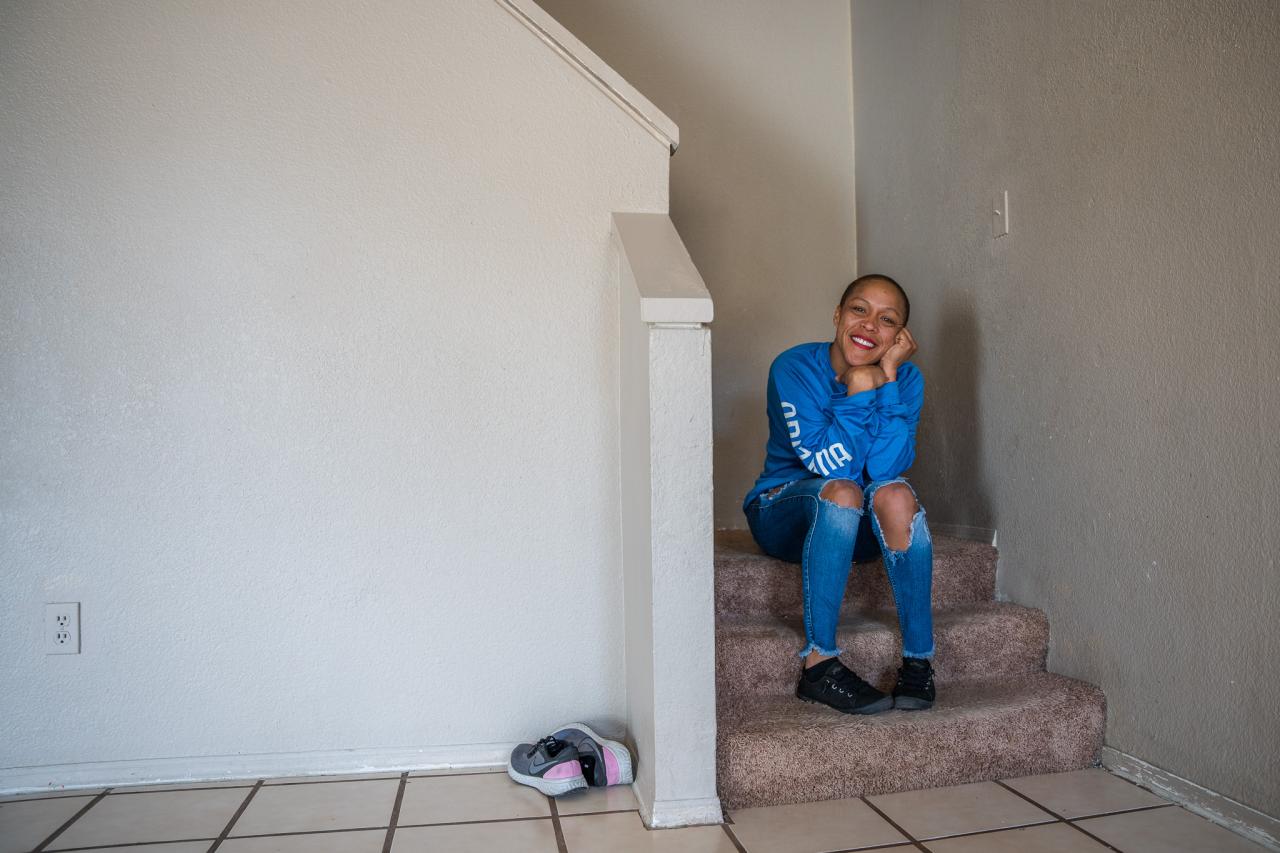 Fortunately, SVdP was able to help again with that as well, and on April 6, Candice was able to move into her new home in Glendale, Arizona.
"We went through a lot of struggles and a lot of traumatic events in my life, with me and my babies. So now that we're here, it feels good. It feels good to allow my kids to know that it's going to be okay," she said. "That's where I'm at right now. I want to cry right now."
She even received help from other nonprofit organizations so that her new home could be furnished. She focused all of her attention on getting furniture for her children's rooms, and over Easter weekend, Candice's oldest daughter rejoined her in her house with the other kids to join soon.
It was officially a home.
Help SVdP get people housed
SVdP has a goal to rehouse 2,025 people by 2025. When you support the goal, you help people like Candice as they move into permanent housing.