Remote video URL
A life-saving diagnosis from SVdP's Dental Clinic
If Yolanda Pulcio hadn't visited our charity dental clinic for the uninsured, she might never have learned about a more serious condition.
Yolanda Pulcio had been dealing with a dull pain in her mouth for weeks, much to the chagrin of her daughter, Jacky. She wanted Yolanda to go see a dentist to fix the pain, but Yolanda didn't want to for several reasons
— one of which was that she was uninsured.
That's when Jacky's friend, Betty Contreras Vargas, a lead dental assistant at the Delta Dental of Arizona Oral Health Center inside SVdP's Virginia G. Piper Dental Clinic in Phoenix, told her about the very clinic she works in
— which is specifically for uninsured people.
It was just what Yolanda needed, she eventually gave in and made an appointment.
At her first appointment, Dr. Scott Myers, SVdP's clinical dental director, found something unusual. The cause of her pain wasn't a normal tooth ache or cavity. There were odd lesions under her tongue.
They ran a biopsy, which confirmed many people's worst nightmare: Yolanda had cancer.
"It was very shocking," she recounted. "The first thing that came to my mind was, 'I'm going to die.'
He first thoughts were of her family, "I have a daughter, and I want to have grandkids one day. I have a big family, and I want to be with them."
Of course, the question also presented itself, how could they possibly afford cancer treatment with no insurance?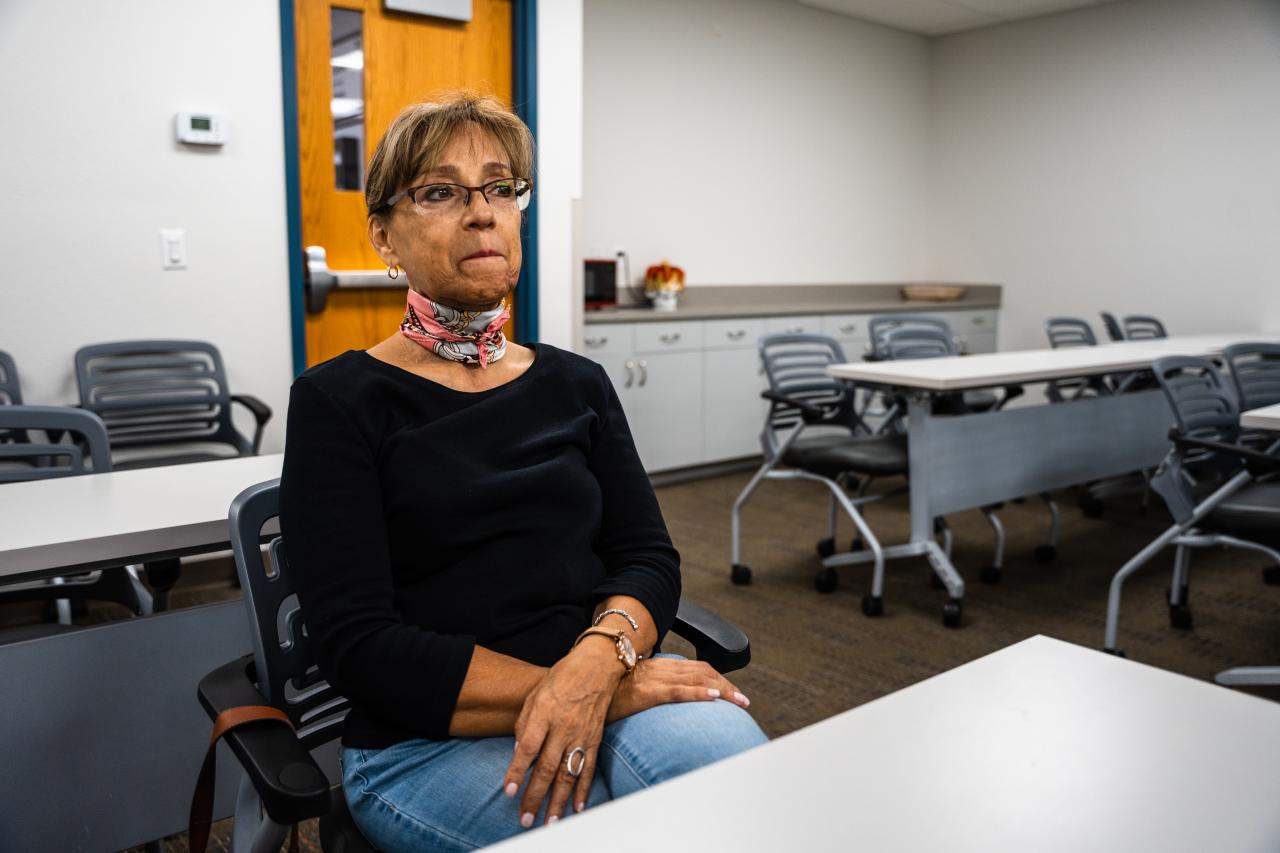 "The support I received here, it was enormous," she said. "Dr. Myers and all the other workers, they always call and find out how I'm doing. And that's very nice. To know that somebody is caring about you."
The wonderful people at Banner were able to fully diagnose and treat her condition. She went through radiation and had part of her tongue and mouth removed and is now in remission and living life to the fullest, newly grateful for every day.
So, while SVdP didn't treat Yolanda's cancer and isn't equipped for that type of care, it did play a small but vital role in saving her life. If doctors in the dental clinic hadn't found the cancer in her mouth, it is likely that Yolanda would have died.
"I'm happy because I still have life," Yolanda said. "You need to enjoy every moment."
Join the Dental Clinic's Coffee Crusade
For the price of one cup of coffee, you can help a dental patient at SVdP. Become a monthly donor to the crusade and get a gift mug too!