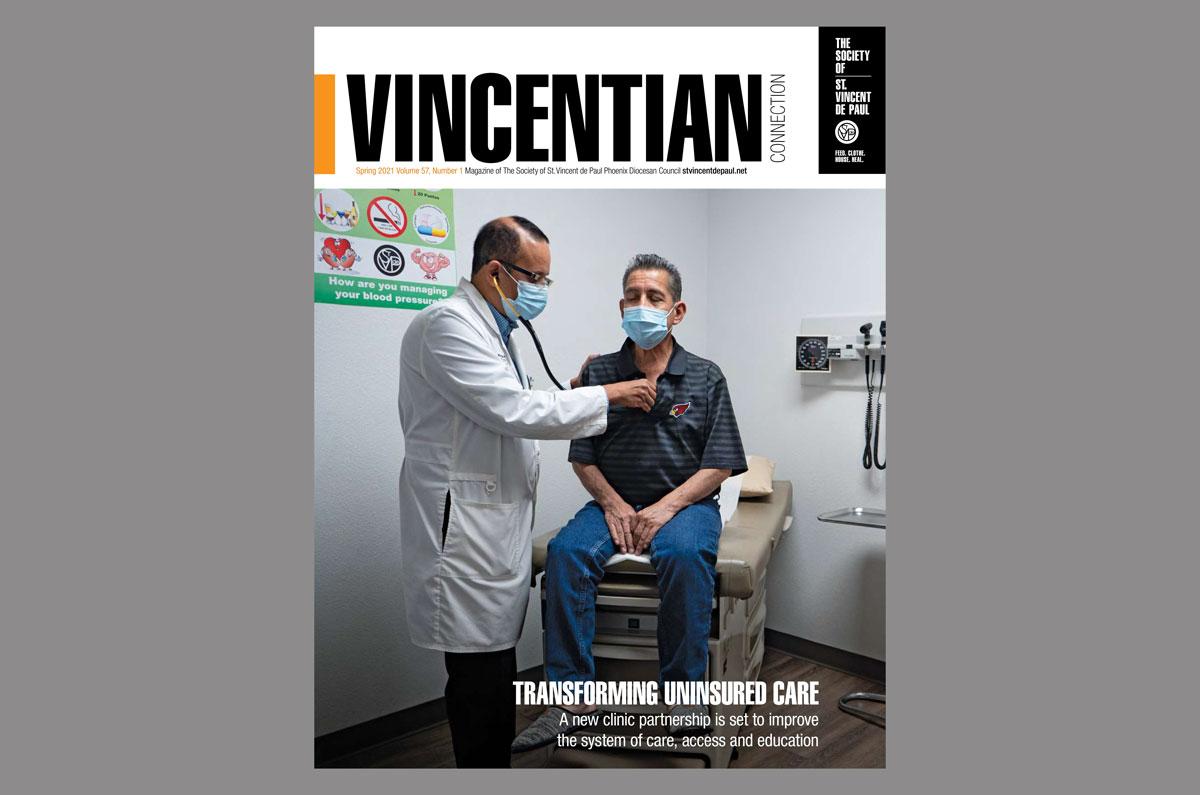 Vincentian Connection's spring issue is out!
Find stories on new beginnings with big partnerships and a pipeline for future nonprofit leaders
The spring 2021 issue of Vincentian Connection is hopeful as it looks toward St. Vincent de Paul's future, celebrating new beginnings and fresh starts.
The spring issue, which came out May 1, spotlights the nonprofit's monumental clinic partnership with Creighton University and made possible by Virginia G. Piper Charitable Trust. It also highlights the birth of SVdP's Leadership in Action Fellowship, a program introducing current university students and recent grads to the nonprofit sector while growing their servant leadership skills. Founded during the pandemic, the Fellowship continues to thrive beyond its initial context.
"It's a great blessing to have so much wonderful news to bring to the community and our SVdP family this issue," said Marisol Saldivar, who serves as the magazine's editor and is the public relations manager for SVdP.
"I wish we had space and pages enough to share all the big and small steps forward toward health, growth and healing because without a doubt there are so many important moments of service and care happening across our mission," she continued. "Readers will have to soak up what they can this issue and look forward to another boost in the winter issue ahead this year."
The full spring 2021 issue of Vincentian Connection is available in print on campus and online.
Inside the issue:
3 institutions, One revolutionary clinic partnership. SVdP, Creighton and Piper Trust join forces.
New LIA Fellowship: Developing future servant leaders with inspired soluations
SVdP's 2020 impact by the numbers
Family relief arrives at a single mother's doorstep
Farm volunteer Tom Jones, who has a visual impairment, finds fullfillment in serving toward something greater than himself
Former shelter resident Pamela Holland is living the RV life with her new love
Briefs on Shannon Clancy's Outstanding Women in Business award, an April cover of Green Living Magazine, and Easter Meals valleywide
A Thousand Thanks to individuals and organizations that helped into the spring