Remote video URL
Music to our farm's ears
A special volunteer is tuning up the Mesa Urban Farm with unique sounds and music to help plants grow faster
As you walk down the steps of St. Vincent de Paul's Mesa Dining Room to the Urban Farm, you'll hear sounds of rhythmic drumbeats interspersed with classical music and electronic dance music songs. Alongside that is the sound of volunteers chatting, diligently planting, weeding, watering, harvesting, and maintaining the Mesa Urban Farm.
Go further into the farm, and you'll notice a white sphere amongst the planters — that's where the music is coming from — and a man kneeling to adjust the sound system. The man is Jim Dilettoso, and the music is part of a new sonication project he and his partner Ka-linda Blackner have been working on at the Mesa Urban Farm since October 2022.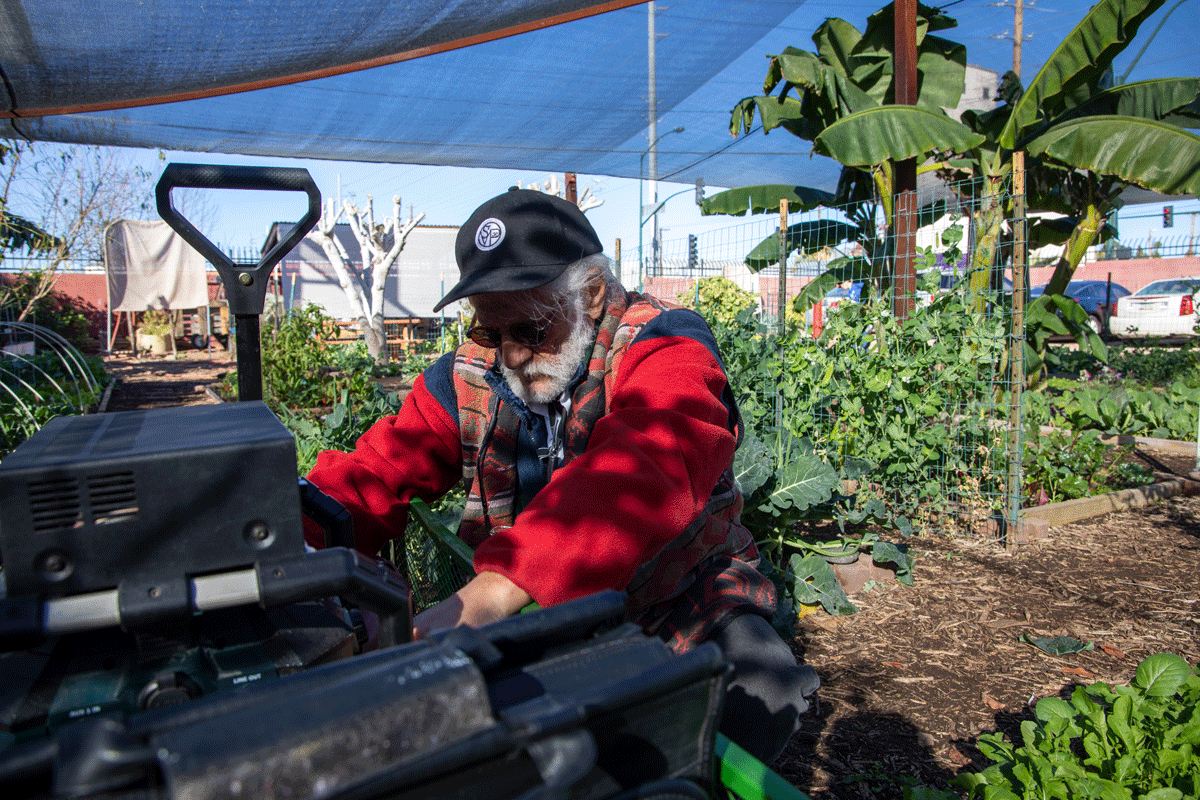 Sonication is the use of sound to help plants grow. Well, it's much more complex than that, but that's the short definition.
Jim's work at the Mesa Urban Farm has been multifaceted. He's used sounds and music to help some of the struggling plants — like the banana trees — thrive again. He began treating some of the seeds that weren't sprouting before they went into the ground. He even started teaching classes on Saturday mornings to help volunteers make their own kazoos, whistles, and other instruments to help the plants grow. Volunteers play their instruments along with pre-recorded bioacoustics mixed with original music.
"Our goal with St. Vincent de Paul is to demonstrate that [sonication] actually works," Jim said, "and show others how to do it. And develop that simple training program, so that other SVdP parishes and gardens around the world can use this."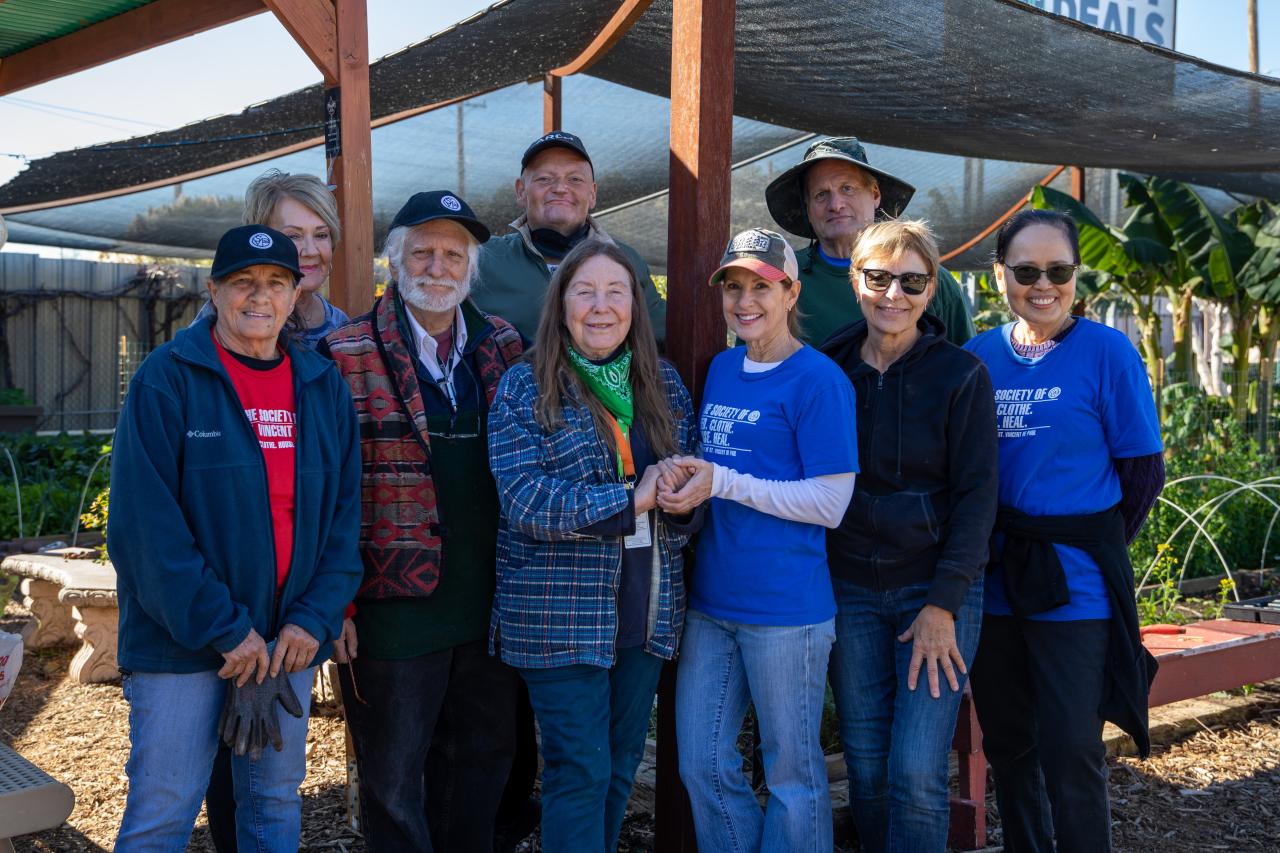 Jim grew up around plants and farms in Virginia, but his career didn't initially take him into agronomics. He spent over 30 years in the music production business, producing records and tours for startup artists to big-name bands.
"I was the engineer, producer. I had a sound and lighting company and a crew, and we'd wrap around The Moody Blues and Alice Cooper and go do a tour. Over and over and over again for 35 years," Jim said. "And in the winter, we would come to Arizona."
Every time Jim visited his parents in Arizona, he fondly remembers going to volunteer with his family in Downtown Phoenix and on the west side — even bringing along his crew members from time to time.
"St. Vincent de Paul was home for us," Jim says as he pulls back his jacket to reveal his mom's Vincentian badge from the 80's, which he still carries with him.
Jim saw the love and the mission through his parents Angelo and Shirley Yakis who volunteered with SVdP for 47 years through their parish, St. Raphael in Glendale. His dad Angelo was even conference president for a time and helped with the development of the current Watkins Campus.
In 1980, Jim was editing together a video of planting ceremonies from different tribes, including one he filmed from Findhorn, Scotland, to use for the opening of a Moody Blues tour. It was the middle of the winter in Arizona, and as the weeks of editing went by, he noticed the ivy outside his house started growing through the cracks in the adobe — trying to get closer to the sound. He didn't fully understand the science behind it yet, but he knew he was on to something.
His curiosity led him to seek out experts in math, farming, chemistry, and plant growth – like his partner Ka-linda – as well as other people who were experimenting with sound and plants.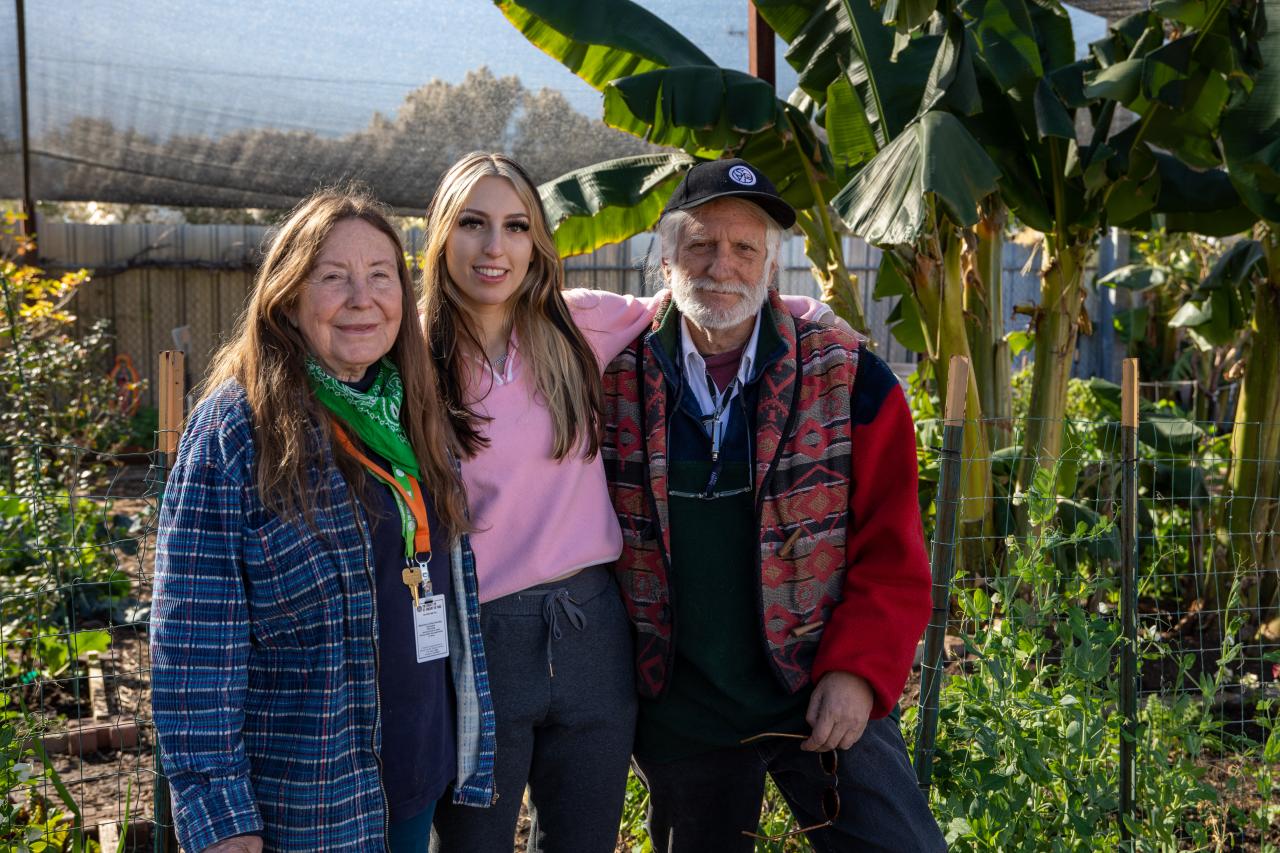 "There was a lot of studying involved because I was a different kind of engineer," he said. "I wasn't an agriculture engineer. But when you like something, you study about it, you find out about it."
He learned that this phenomenon he witnessed with his ivy was sonication. The different sound frequencies vibrated parts of the plants with sympathetic resonance. Essentially, the same phenomenon that is happening when you use a tuning fork to tune an instrument. The vibrations from a piano string for example go through the air and hit the fork causing it to vibrate as well.
Early on, he observed that many of the sounds used in planting ceremonies were copying sounds in nature – thunder, birds, and bugs.
"The rattles were actual rattlesnake rattles that the Hopi would gather up," he said. Then the wet seeds are exposed to the 'rattlesnake' rattles in special pre-planting ceremonies.
So, the sounds he has developed are bio-acoustic copies of sounds found in nature. Drumbeats, imitating thunder, for example emit the right frequency to open the stomata in plants.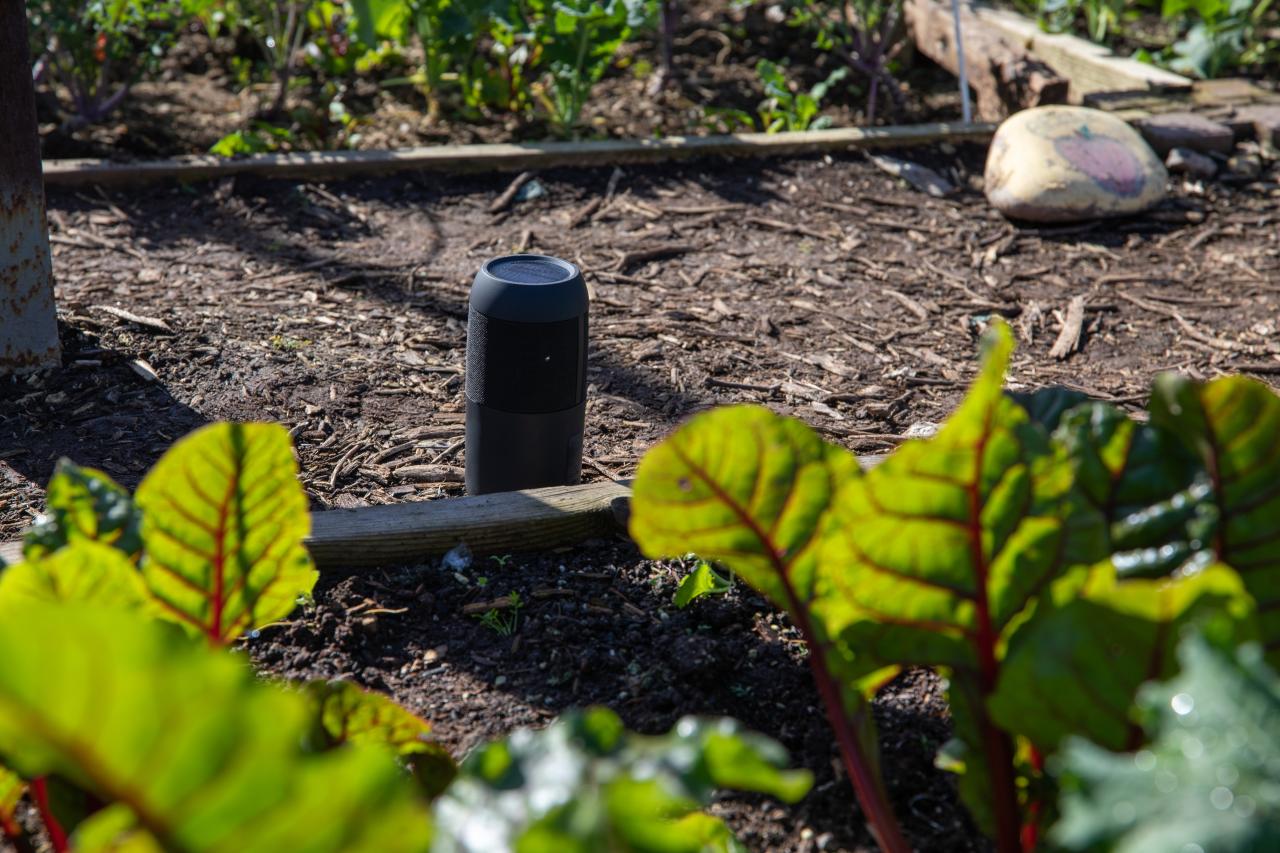 This fascination with sounds and plants launched Jim into a decades-long career in sonication. He studied the frequencies and wave shape, created music to match perfectly and lay over – oftentimes bringing in bands he worked with as a music producer to his home in Chandler to record – he also worked with his dad who was an aerospace engineer to design equipment to better deliver the sounds.
Throughout her life, Jim's daughter, Savannah, has also worked with him to find the right waveshape and frequency to maximize plant growth.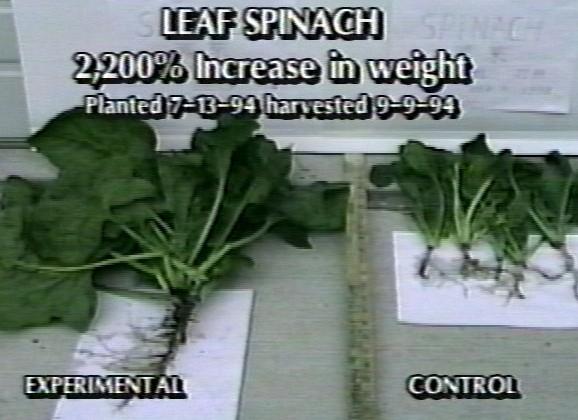 "The most important thing about it over the years became more food faster," he said. "Less fertilizer. Less water. That's a big thing. More food faster, less fertilizer, less water, by playing a drum and whistle. Well, why isn't everybody doing that?"
Test after test, study after study, they kept seeing amazing results. Slowly, they began to figure out the right sounds to use in the right amount at the right time to help the plants grow better. And what began as a niche field is now being studied in universities such as Cambridge, Cornell, and the University of Arizona.
In 2022, Jim was looking for a way to use sonication to give back. He got involved with the City of Chandler's innovation program. Through the mayor of Chandler, he happened to meet Charles Gonzalez who works for Chaplaincy for the Homeless and regularly visits SVdP's Mesa Dining Room.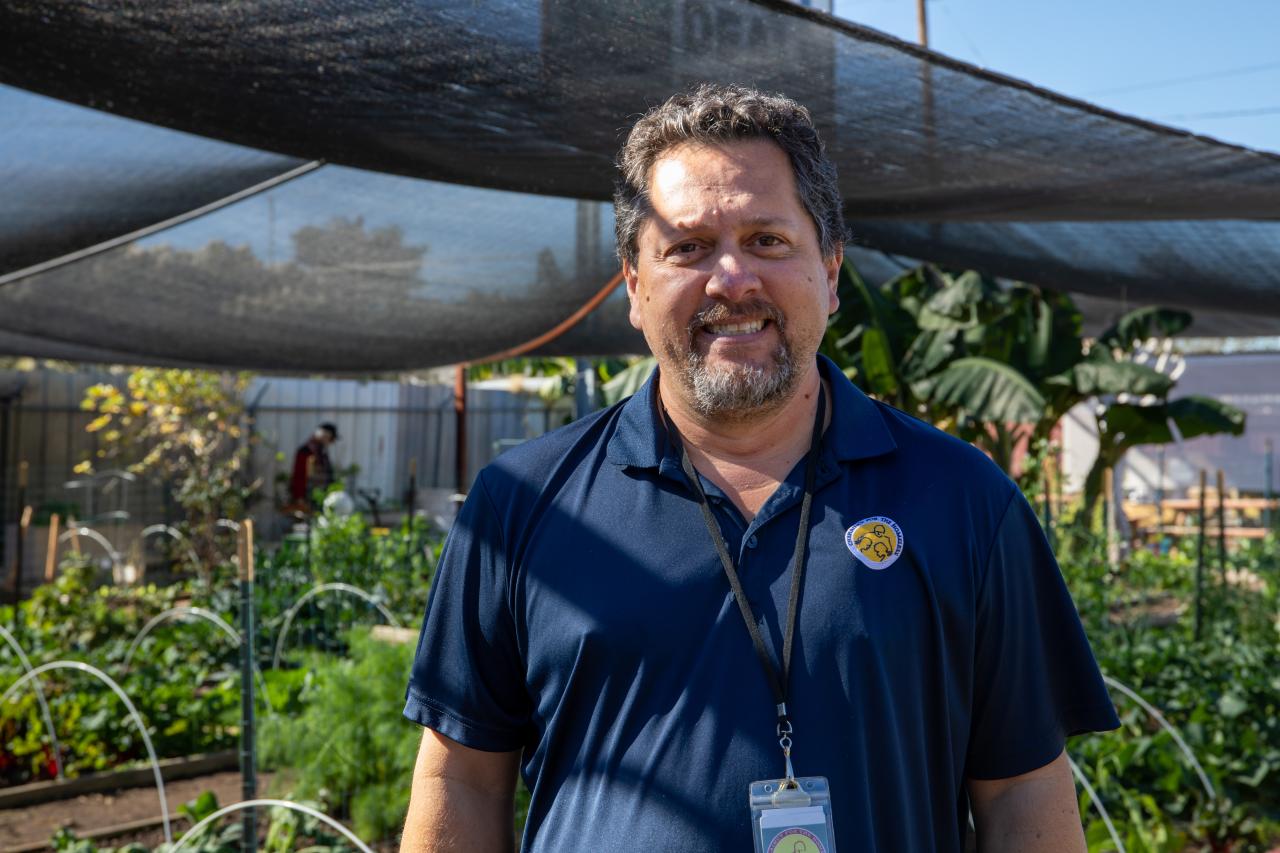 "I tell people, this [St. Vincent de Paul's Mesa Urban Farm] is a true place of love," Charles said. "I come in here to get zoned back in. And if he were able to acoustically enhance that, we'd be looking at even more calming effects. So, not just the growth of the plants here, but the interaction that it [music] has with people. That's important to me."
Charles introduced Jim to Mary Ann Ricketts, the volunteer running the Mesa Urban Farm. She liked the idea of integrating sonication into the work at the farm. Shortly after, Ka-linda, who has decades of experience consulting farms worldwide, became the Mesa Urban Farm program manager.
Since Jim and Ka-linda started at the farm, the biggest change in plant growth Mary Ann has seen is with the banana trees. They've slowly been moving the banana trees from one part of the farm to another, and the trees have really responded to the sonication.
What she's really noticed though is the effect that the music has on guests and volunteers at the farm.
"We love it," she said of the music being played. "And it just has this calming effect on the whole area."