Remote video URL
Celebrating a Vincentian's 100th birthday and 40 years of service
SVdP looks back on Santé Céolin's lifetime of service from the French Resistance to helping northern Arizonans in need
Just like every normal Wednesday, Santé Céolin walked into the large room where St. Vincent de Paul Vincentian volunteers meet after morning mass at Sacred Heart Catholic Church in Prescott, Arizona. However, this Wednesday, something was different...all of his friends were staring at him.
"Happy Birthday!" they said in unison. The group had prepared a mini buffet full of breakfast treats, a few people held presents, and three big candles — numbers 1-0-0 — adorned a cake.
They were celebrating Santé's 100th birthday. Or as Santé said, "Only the first 100 years!"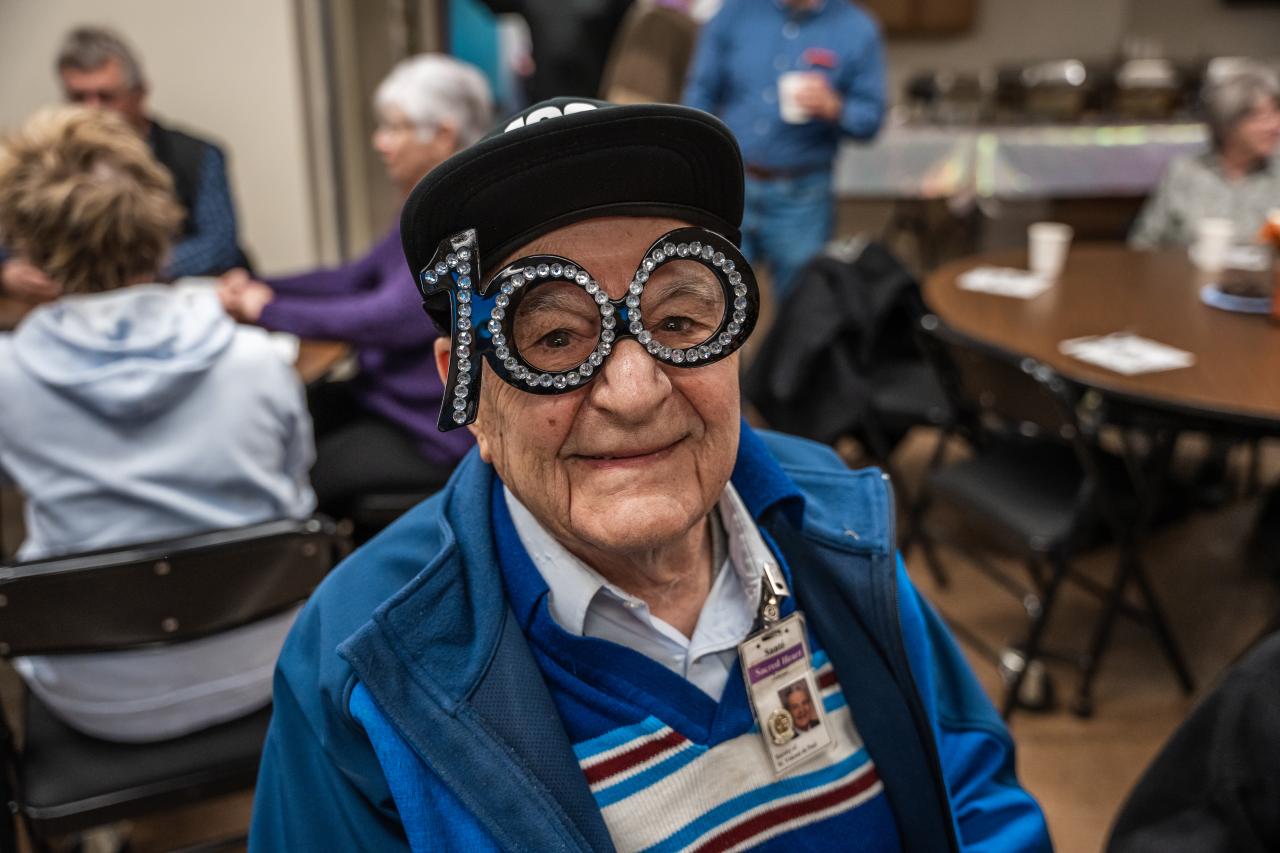 It was a day to not only rejoice in Santé's longevity, but to honor his dedication to serving others.
Santé has spent every Wednesday the last 10 years putting together food boxes at the St. Vincent de Paul community food pantry operated at Sacred Heart, helping feed underserved families in the area. But his service extends well beyond that.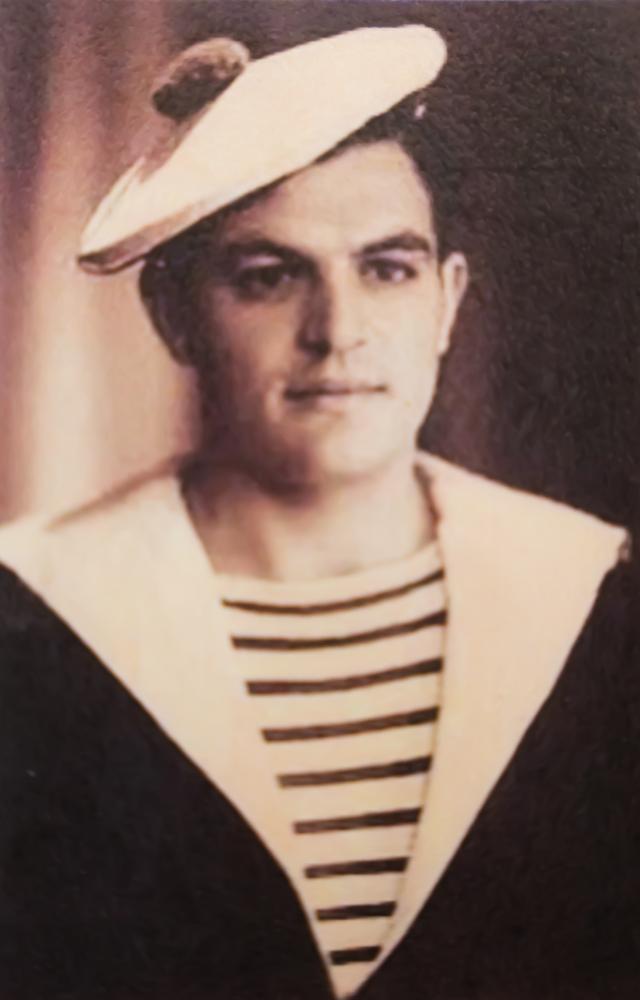 Santé was a young man in the French Navy when the Nazi's took over France in World War II. When the navy was disbanded, he quickly took to fighting for his community in a unique way. Instead of taking up arms, Santé participated in systematic sabotage with a local French Resistance group, which weakened the Nazi's occupation. The group saved many lives of ally soldiers shot down and too wounded to save themselves.
After the war, he and his wife, Odette, moved to Canada, then to Midwest America, and eventually found their way to Payson, Arizona, where they were very blessed to retire in their 50s.
"We always said that we have to pay back a little bit," Santé said. "It's so nice when you can help people, and we have so much. We have to give back."
Santé and Odette quickly got involved at the local parish in Payson and collaborated with the parish priest to put an idea in motion: Start a local SVdP community pantry, or "conference" as Vincentian volunteers call it. They quickly put everything together and spent 30 years serving the people in Payson by distributing food and other vital resources, including rent and utility assistance.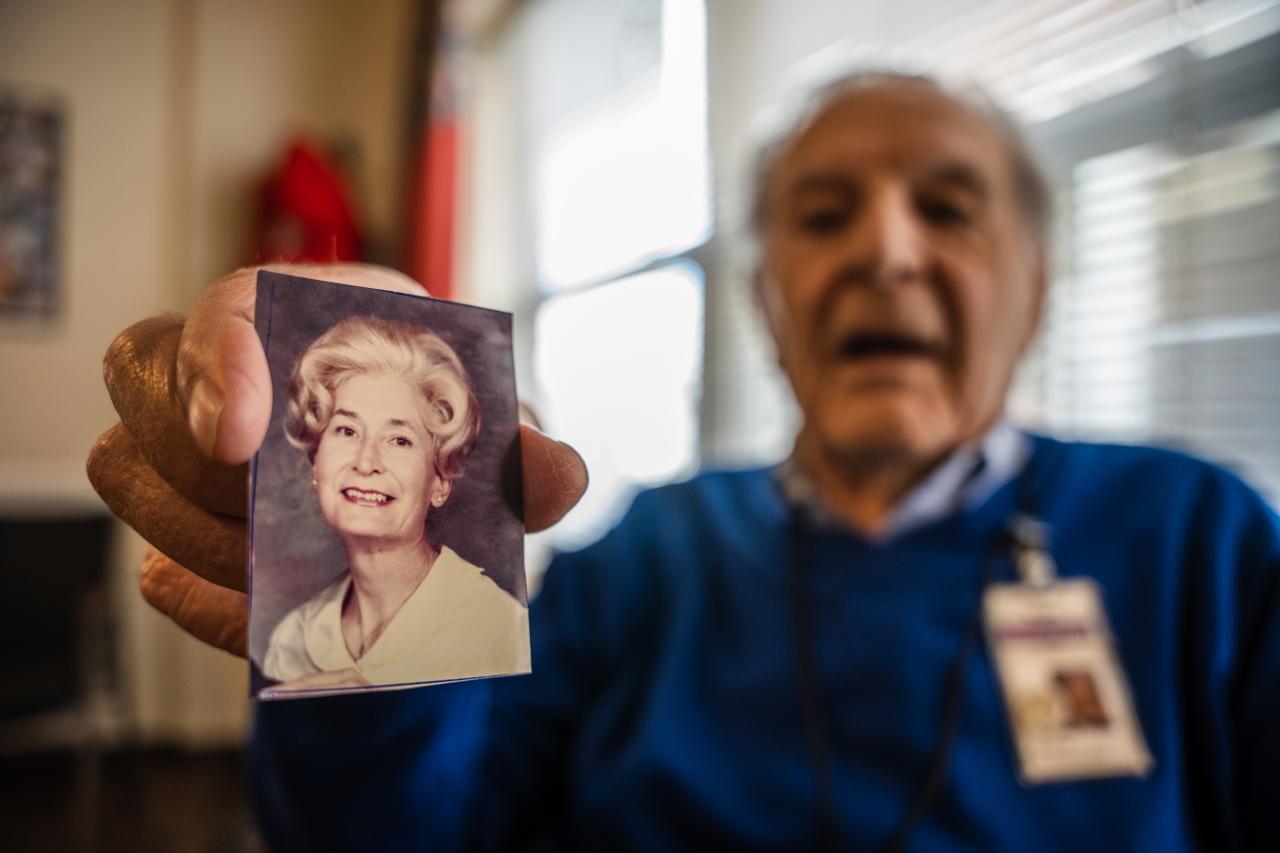 They founded the Payson SVdP conference in 1983 and worked at it until they moved to Prescott to be closer to their son. Santé and Odette immediately sought out the SVdP in the area. Even after Odette passed away in 2009 from Alzheimers disease, Santé still came to help and has been serving at the SVdP Sacred Heart conference since.
"He's a man of service," said John Walsh, a fellow Vincentian volunteer at Sacred Heart. "You could tell he wanted to serve and help the needy here in Prescott. He would do whatever he could... He was integral to this conference."
In his time in Prescott, Santé has not only served the community at large, but has inspired the other Vincentians with his dedication. They clearly appreciate him, evidenced by the party they threw in his honor.
"That is my spiritual family," Santé said at his surprise birthday party. "I could never have dreamed that I would have so much. I'm on a cloud right now, they're so nice."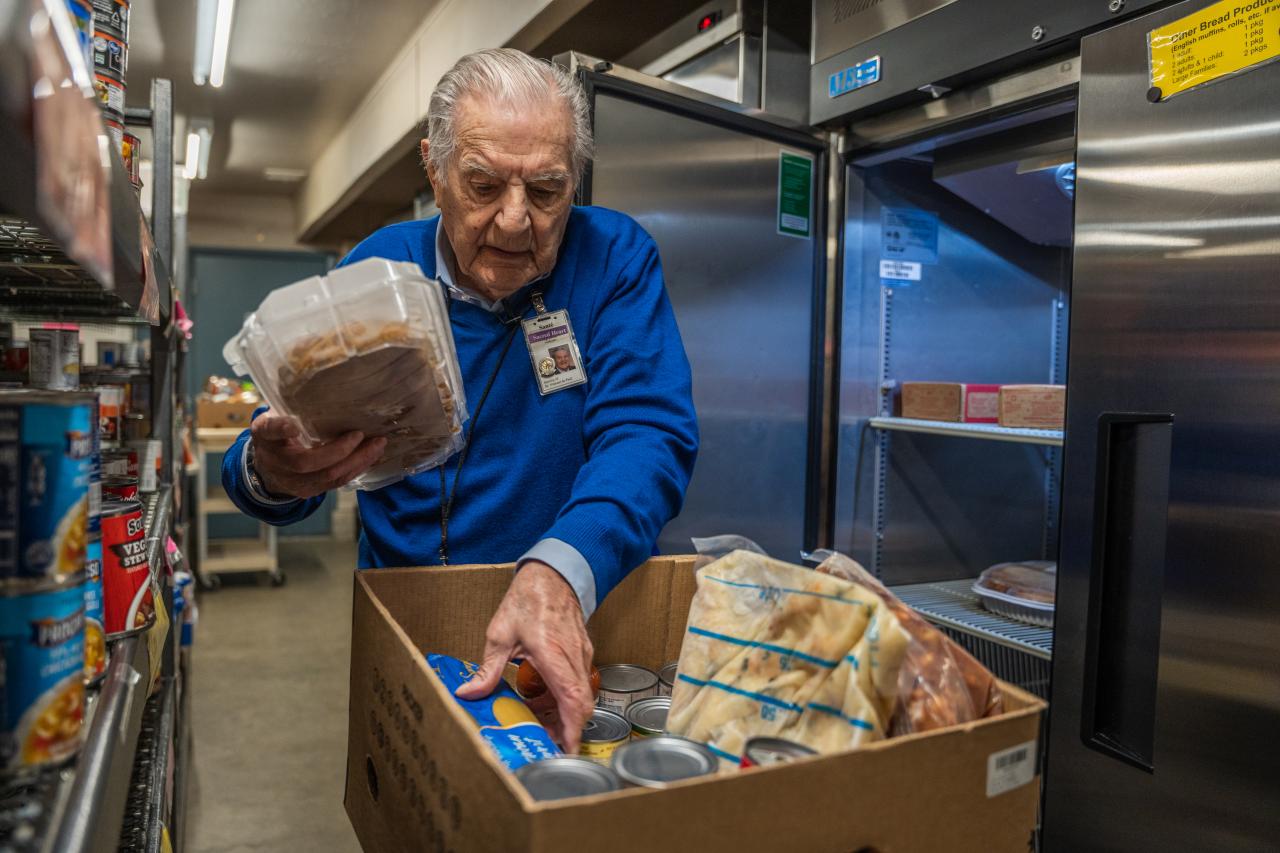 Even though Santé has been in this world for more than a century, and serving as a Vincentian for 40 years, he shows no signs of stopping. He said he hopes he dies "with his boots on."
"I tell people he's going to outlive most of us," John said. "He's in wonderful shape, and he's a man of service. I think that's what keeps him going… We call him St. Santé."

Collect food for food boxes!
SVdP is in urgent need of nonperishable food, especially canned proteins, veggies and peanut butter. Host a food drive to help SVdP feed neighbors in need.