Remote video URL
'One little lift' helped Christina Boston on her path to principal
20 years before leading Sheely Farms Elementary, she needed help paying a utility bill
Displayed in Christina Boston's office at Sheely Farms Elementary School in west Phoenix are multiple Arizona State University degrees, her maroon cap and gown, family photos and numerous books and trinkets of an accomplished professional and family life.
No one would guess that almost two decades ago the elementary school principal experienced a moment of crisis that could have changed her successful path.
It was early in her teaching career when Christina separated from her daughter's father and began a new phase as a single mother. Living in south Phoenix, she supported herself and her daughter on her teacher income. But summers were especially tough.
"You don't get paid in the summer," Christina explains. "And with the heat, you can just imagine the bills. You're either going to pay your electricity or you're going to eat, and I didn't have enough money to do both."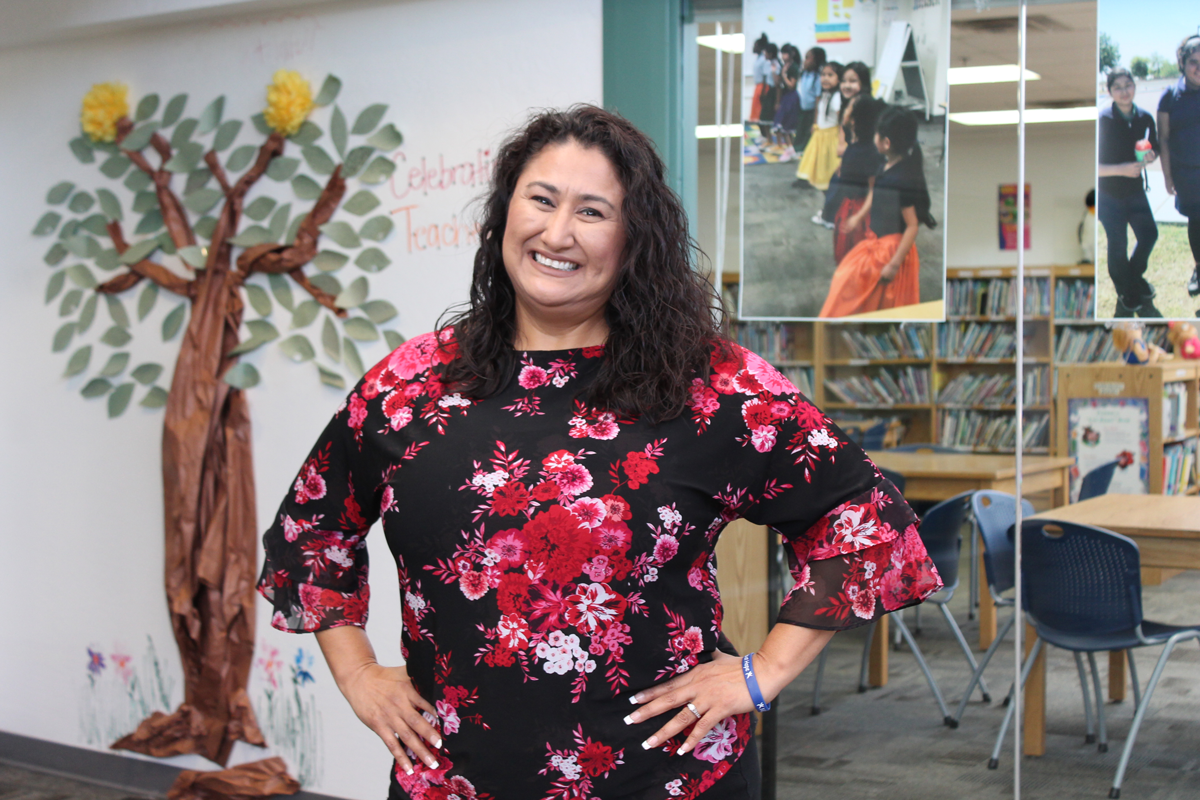 Christina sought help from her church, but eventually felt she had exhausted her resources. That's when someone told her about St. Vincent de Paul's utility and bill assistance program. Determined to provide for her daughter, Christina visited SVdP.
"Going into SVdP's office and being super vulnerable, and saying you need help — it's overwhelming," says Christina as she gathers herself. Her daughter, who was five at the time, still remembers the visit and how kind the man was that helped them.
"We left knowing the lights weren't going to be turned off," Christina continues. "And I never looked back after that. It was huge for me, because I just needed that one little lift to continue on. I already had a degree from ASU and a career, but you have no idea what a person is going through sometimes."
Christina was raised in a culture of never burdening others. Her parents, who migrated to the U.S. from Ciudad Juárez, Mexico, never asked for anything, including government help. Before retiring, her father worked as a custodian in the Peoria School District and her mother worked as kitchen staff in the Roosevelt School District.
"My parents showed me how to work hard," Christina says.
She's climbed the education ladder and is in her third year as principal at Sheely Farms. Her more than 20-year career in education includes three years as assistant principal at Porfirio H. Gonzales Elementary School and 14 years at Gateway Elementary School, where she taught sixth grade and worked as a library media specialist.
In that time, Christina has remarried, seen her daughter graduate from ASU, and now has a son at Phoenix College.
"It's amazing what you can do in life if you say you're not holding back, if you believe 'Si Se Puede,' and really dream big," Christina says.
But she's never lost sight of her roots and humble beginnings. Christina continues to live in her south Phoenix neighborhood where she grew up and insists her Sheely Farms badge reads "Staff" not "Principal." She chooses to give back her talents and expertise to her neighborhood and the education system as a way of honoring where she came from and helping others.
That purpose deeply informs her leadership. Christina and her staff believe in the potential of all children and hope to nurture and guide them to realize their dreams too.
"That's something I really take to heart," she says. "That's why I got into education — to help create opportunities like the ones given to me."
This article appears in the upcoming winter 2019 issue of Vincentian Connection magazine set to hit mailboxes mid-December. Keep an eye out for the new issue and catch up on the spring 2019 issue here.