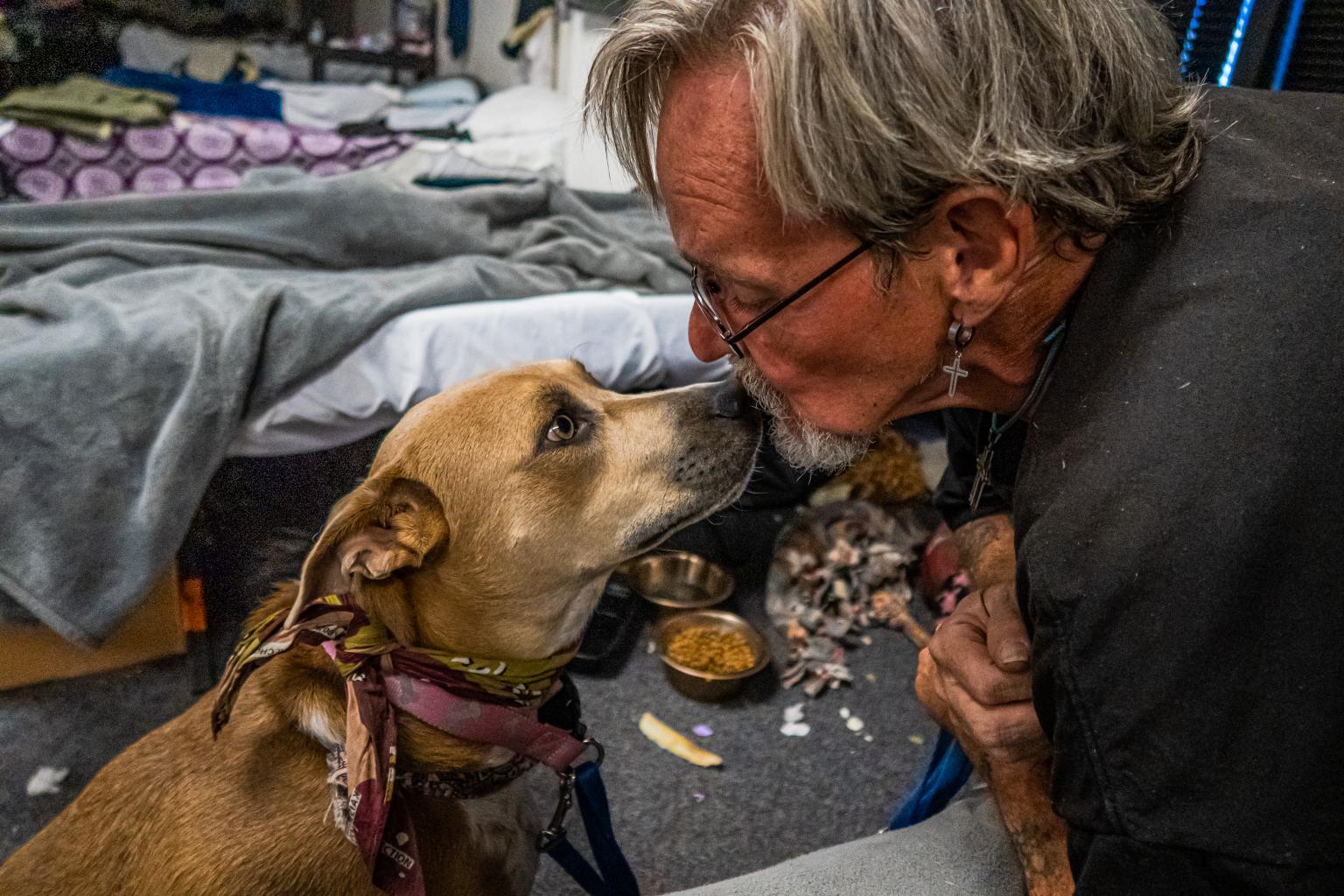 Living in shelter with his dog after being on the street together
The love for his dog kept James on the street until he found SVdP's Washington Street shelter
On a sunny Wednesday morning during March, James Ferrier entered a tent on the street in downtown Phoenix full of anticipation about meeting his new best friend. A dog had recently given birth to six puppies inside the tent. When James entered to meet the newborns, he saw the cutest puppy taking a nap on top of its mom's belly. "Gracie" is what James named her.
James knew he had found the companion that he'd needed, but life would be tough for the new pair as they faced homelessness. It would take St. Vincent de Paul's Washington St. shelter to finally get them inside together and on a path to housing.
At the time James adopted Gracie, he was living at another shelter because he couldn't afford his rent and was forced out of his home. Little did he know that Gracie would become the reason he would choose to go back on the street.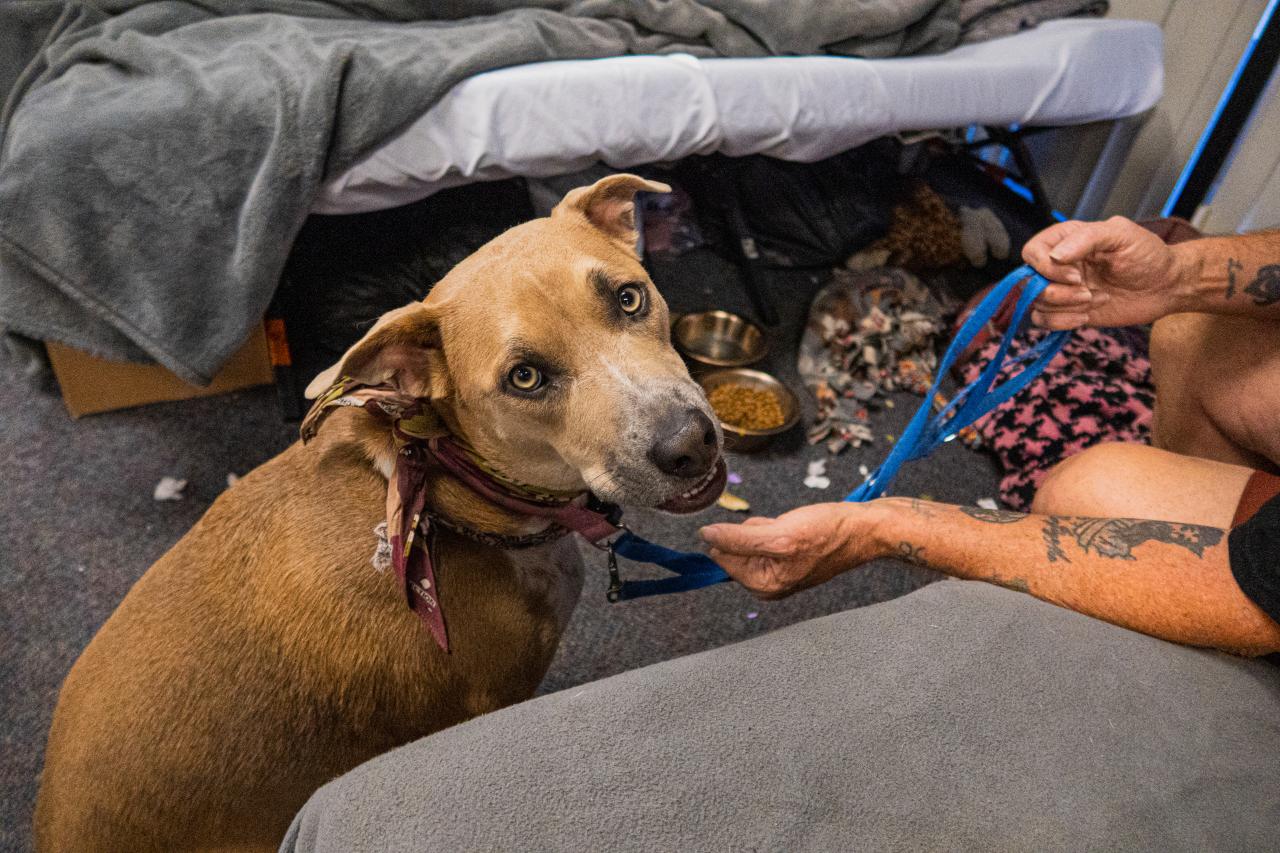 James was told that Gracie couldn't stay with him at the shelter because she was too young, and she didn't have all her vaccines. He had to decide between a place to sleep or keeping Gracie by his side. He chose Gracie without thinking twice.
"It wouldn't have been right, it's like getting rid of your own child," James said.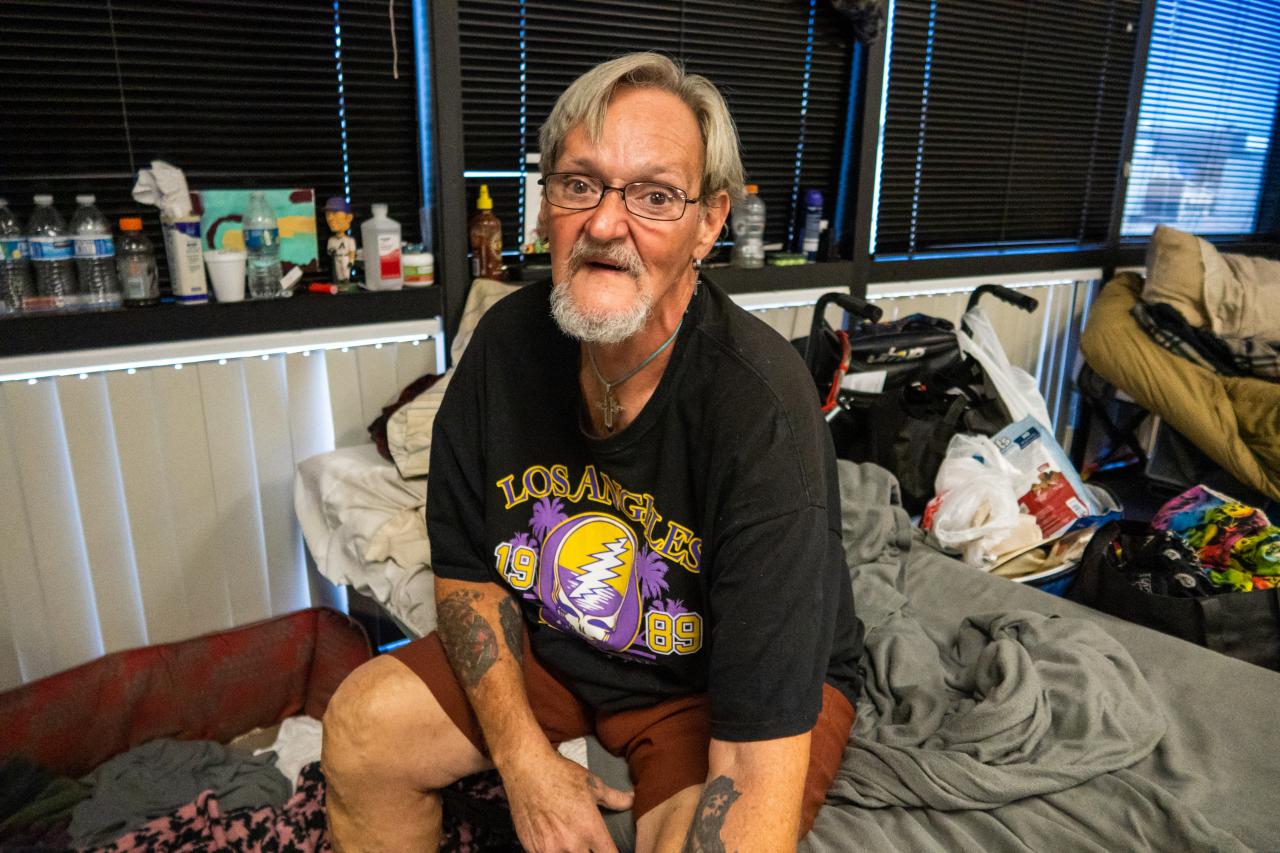 James and Gracie went back on the streets during Arizona's triple-digit summer temperatures. They found a shaded spot within walking distance to the Human Services Campus so James could continue taking showers and receive a plate of food for him and Gracie. Walking to the campus every day was easy for James but not so much for Gracie who didn't own doggy boots to help endure the pavement's hot temperatures. James had to figure out ways to protect Gracie's paws. He would get up early in the morning while the concrete was cold to walk Gracie. Then, he would push her back up in a wheelchair to where they were staying. He did that for three weeks until one day, a blessing came their way.
Community Bridges, Inc. (CBI) was conducting street outreach in the area. A volunteer approached James and connected him with SVdP's Washington Street shelter, where James and Gracie were transported that same day.
When they arrived, James and Gracie were welcome with open arms. Washington Street shelter gave James a bed of his own and Gracie received a doggy bed — thanks to SVdP's Companion Animal Program (CAP) — to sleep next to James. CAP also provided the doggy boots that Gracie had been needing to go on walks with James in the summer heat. Nothing went missed for James or Gracie's care. CAP helped to spay, chip, and provide all the vaccines and supplies that Gracie would need to remain sheltered and together with James.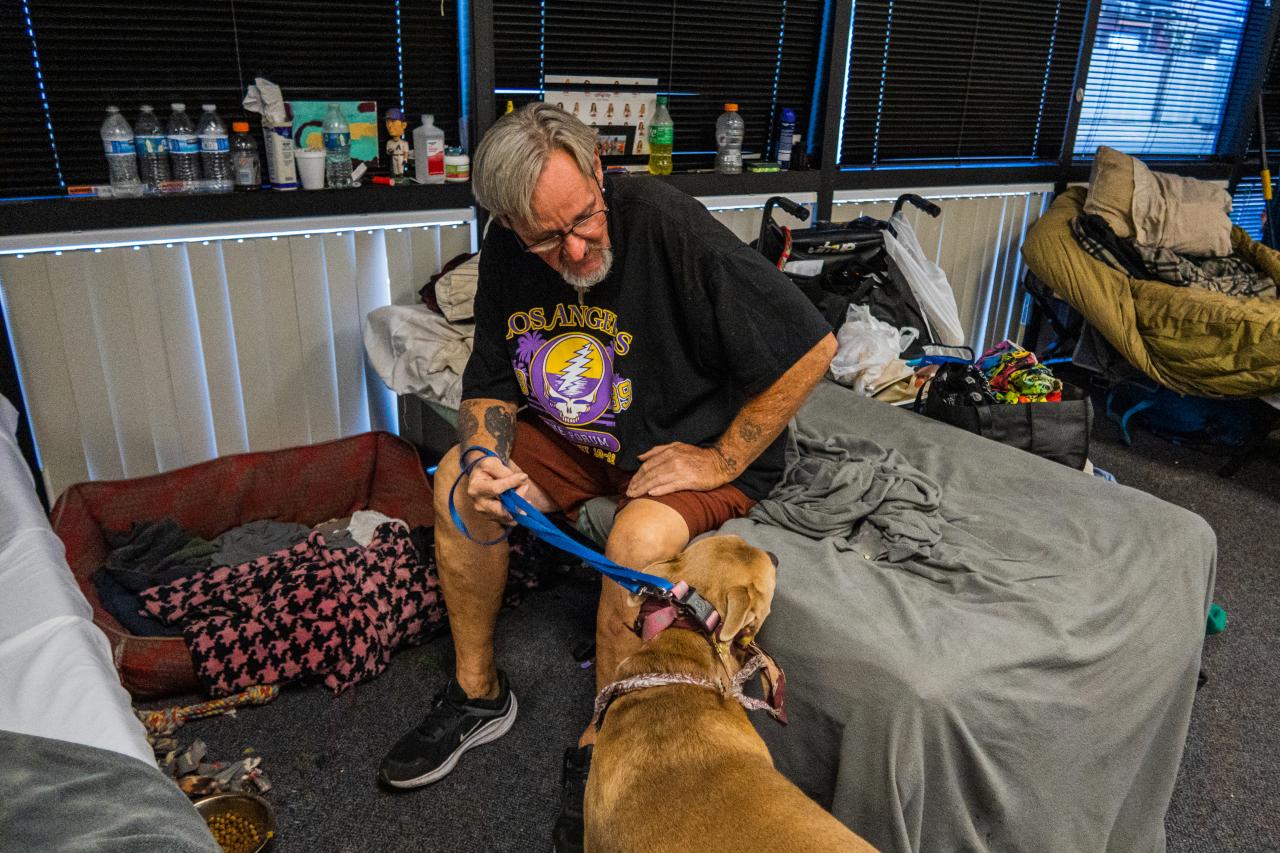 This meant the world to James, who considers Gracie more than just a dog.
"She's my emotional support."
Today, James continues to wait and hope for one of his rental applications to be accepted. He looks forward to finding a place with a backyard where Gracie can play, and they can start fresh. Gracie continues to be James's motivation to find a home of their own.

Donate supplies to the Companion Animal Programs's summer drive
Help more dogs like Gracie have the doggy supplies they need during Arizona's summer heat by donating items from CAP's Amazon wish list