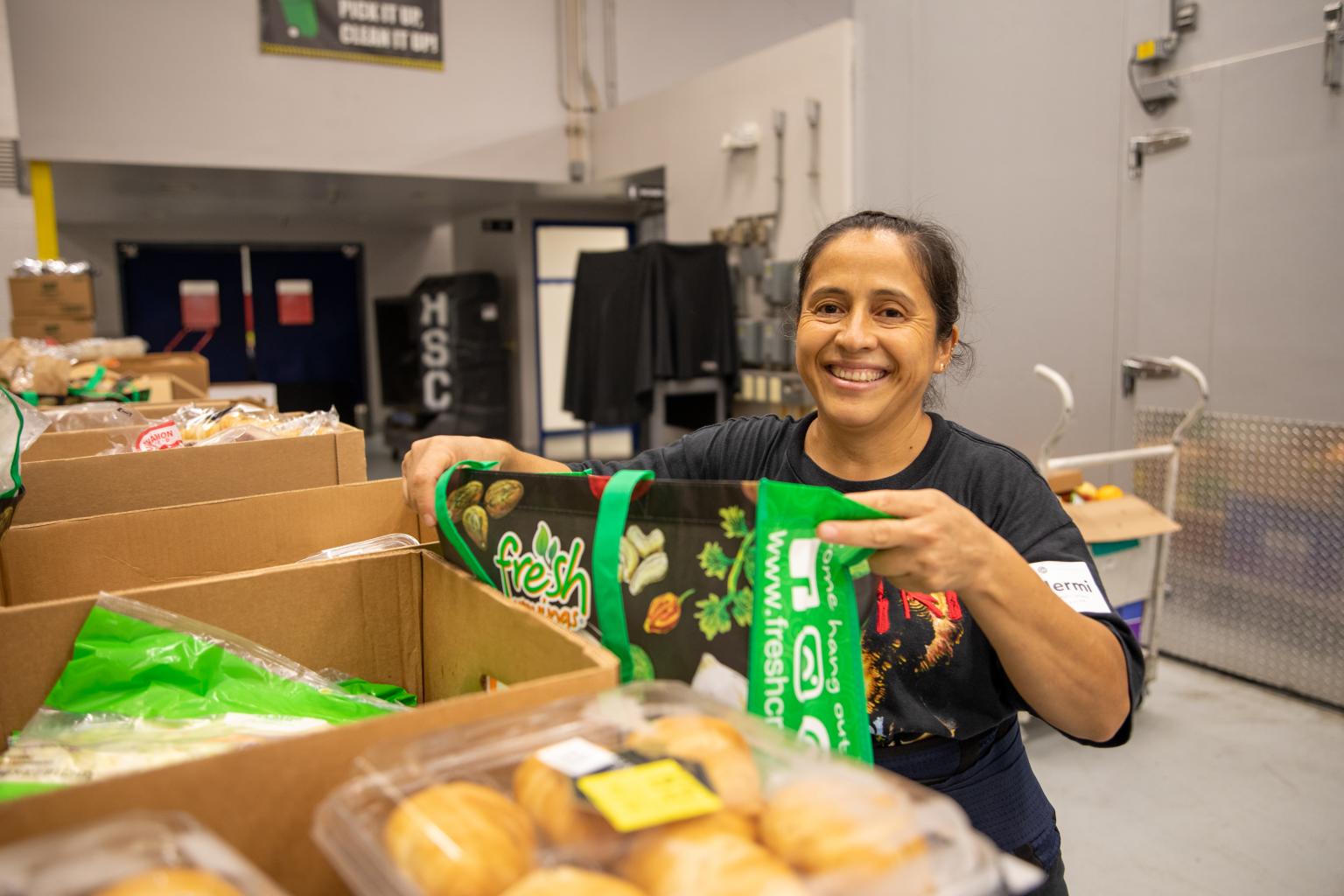 Giving back out of gratitude
After raising her children in the Family Dining Room, one mom volunteers to support the community.
Guillermina and her family started coming to the Next Phase Family Dining Room almost 19 years ago when she was pregnant with her daughter. Her husband was the only one working at the time; they had two other kids and money was tight. A friend advised her that the family could help stretch their budget by getting free food and diapers at St. Vincent de Paul.
Over the years she has seen the dining room grow tremendously, adding important services and activities for families including the opening of the educational Dream Center in 2010. She has seen each of her five kids grow up there.
"Favorite for me and my kids is when Santa comes and they take pictures with Santa," Guillermina says. She has photos of each of her kids, the oldest who is 25 and the youngest who is 6, from every year when they saw Santa at SVdP.
Now the family's needs are different, money isn't so tight, and the Family Dining Room has become more than just a place to come for food and diapers; it has given her the opportunity to give back as well.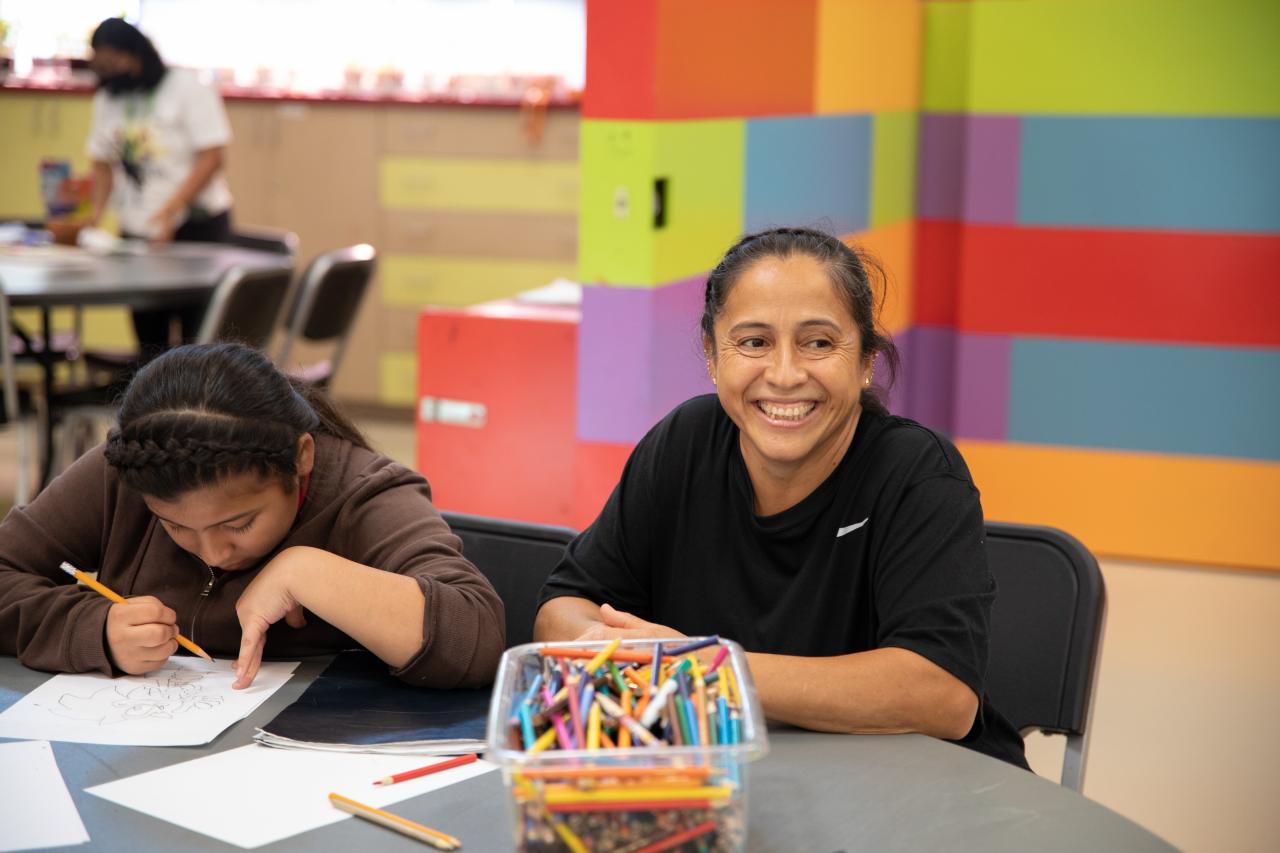 "We come from a very humble family," Guillermina says. "I think that's what made me want to help people because my parents are the same way."
"Now that my other kids are older and money is more stable, we come here because they offer my younger kids help with homework and other activities that help them," she says. "I help because they help my kids. It's a way to show that I am thankful."
Volunteering and giving back are virtues that her parents instilled in her from a young age.
"We come from a very humble family," Guillermina says. "I think that's what made me want to help people because my parents are the same way."
When she was growing up in Michoacán, Mexico, her parents always gave back and helped others even when they knew nothing about the person. She saw her parents' example growing up and has always felt drawn to give back.
Her family comes to eat every night, but Guillermina comes in early each day as soon as she picks up her kids and grandson from school to volunteer as well. The kids get to work in the Dream Center, and she gets to work prepping for the day's meal.
She helps set up the dining room, organize the food boxes with fresh vegetables, distribute diapers to the families, serve the food, and especially clean up at the end of the night. She stays long after most volunteers leave — until 7 or 7:30 some nights, helping staff mop up and return supplies to the warehouse.
Guillermina cherishes the opportunity to give back every night. If she doesn't come to volunteer in the Family Dining Room each night, she feels like something is missing.
There's a Spanish saying she recalls, "Da tu tiempo sin esperar nada a cambio," that translates to say, "Give your time without expecting anything in return," and that's exactly what Guillermina does.
Interested in becoming a volunteer like Guillermina?
See where you can make a difference serving those in need today.