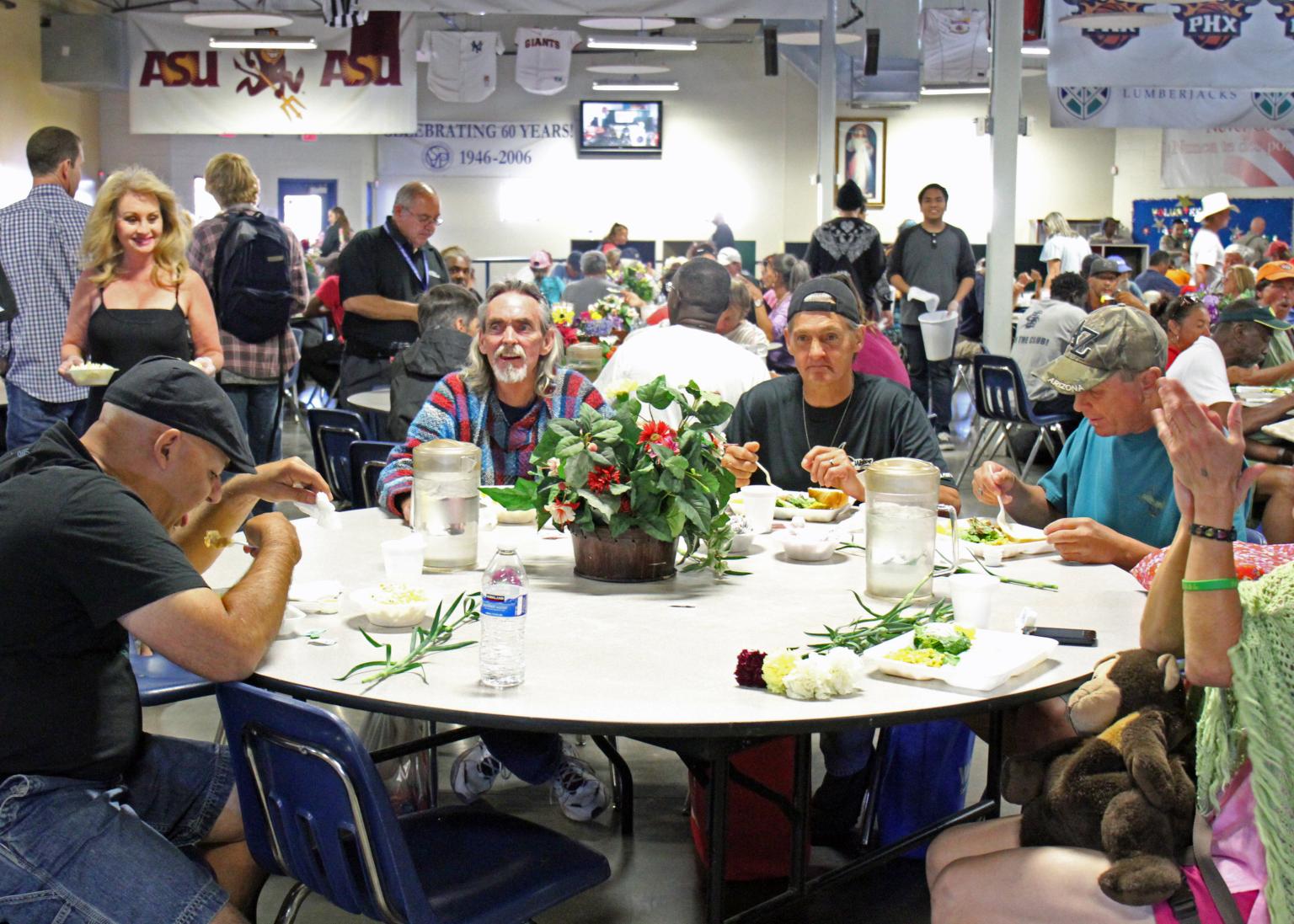 Set to serve 4,000 Easter Day meals
SVdP will provide a special Easter meal on April 9 for people experiencing homelessness
St. Vincent de Paul will be there for those with no home and no place to turn for a hot meal on Easter Day, April 9. The nonprofit is set to serve 4,000 Easter meals on Sunday inside its charity dining rooms for individuals experiencing homelessness.
Guests will enjoy brown sugar glazed ham, baby new potatoes with butter and chives, baby glazed carrots and dinner rolls prepared by SVdP's central kitchen.
"We hope anyone finding themselves in need — even those who have never joined us before — will feel welcome at our table for a hot Easter meal," said Associate Chief Operations Officer Danielle McMahon said. "It's bound to be a fun time shared over delicious and nutritious food."
Former NFL great Nick Lowery will host his traditional Champions for the Homeless event at SVdP's downtown Phoenix Dining Room, which always includes live music and high-profile volutneers.
If you or someone you know needs an Easter meal, please join us! All are welcome.
EASTER DAY MEAL SERVICE ON APRIL 9:
Phoenix Dining Room
Champions for the Homeless Easter Event
Time: 11 a.m. - 12:45 p.m.
Address: 1075 W. Jackson Street, Phoenix
Mesa Dining Room
Time: 9:30 - 11:30 a.m.
Address: 49 W. Broadway Road, Mesa
Sunnyslope Dining Room
Time: 4:30 -­ 5:30 p.m.
Address: 9227 N. 10th Avenue, Phoenix
SVdP provided 3.25 million meals in 2022 through its five charity dining rooms and to 36 community partner agencies across the Valley.

Come volunteer with us!
Share in the Easter joy with your community by volunteering. In this season of fresh starts, make it habit to help others as they seek new beginnings.