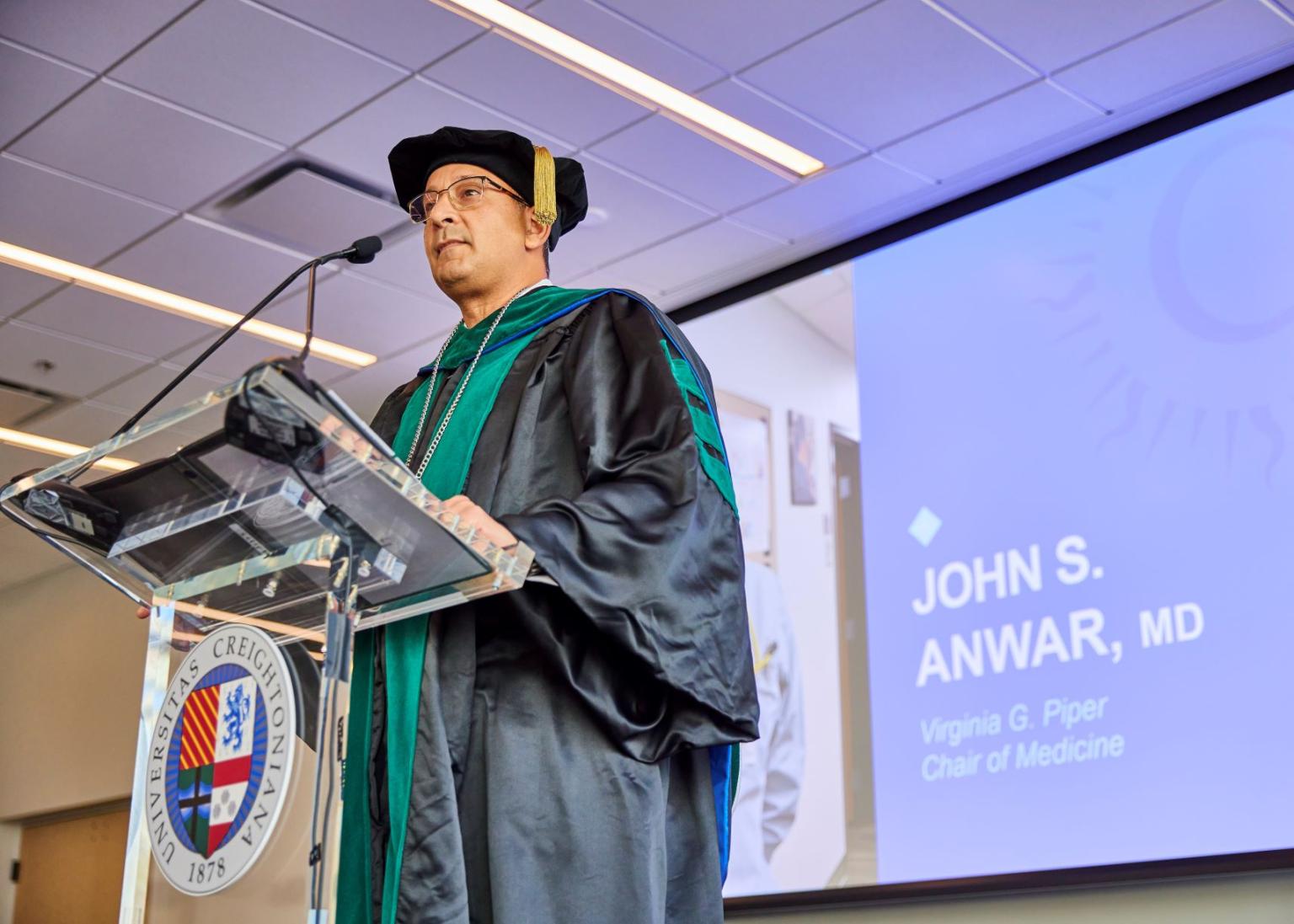 Dr. John Anwar named inaugural Virginia G. Piper Chair of Medicine & Chief Medical Officer
The role recognizes his leadership of the Creighton, SVdP clinic partnership and continued innovation in uninsured health care and clinical education
By Micah Mertes and Marisol Saldivar
It's been a year of determination, resourcefulness and innovation for Dr. John Anwar, MD, as he led St. Vincent de Paul's Virginia G. Piper Medical Clinic through the first year of its formal partnership with Creighton University's School of Medicine in Phoenix. A $10 million investment in 2021 from Virginia G. Piper Charitable Trust made possible the partnership, which will mark its one-year anniversary on March 4.
Not only did Dr. Anwar lead the partnership's endeavor to increase uninsured patient access to health care, but he also saw to the fruition of the clinic as the primary clinical teaching facility for first- and second-year Creighton medical students — the end goal being to educate more medical professionals for the Valley.
Recognizing this progress, the partners came together for a medal conferral ceremony on Feb. 18 to officially name Dr. Anwar as the inaugural Virginia G. Piper Chair of Medicine at Creighton University and Chief Medical Officer at SVdP's Virginia G. Piper Medical Clinic.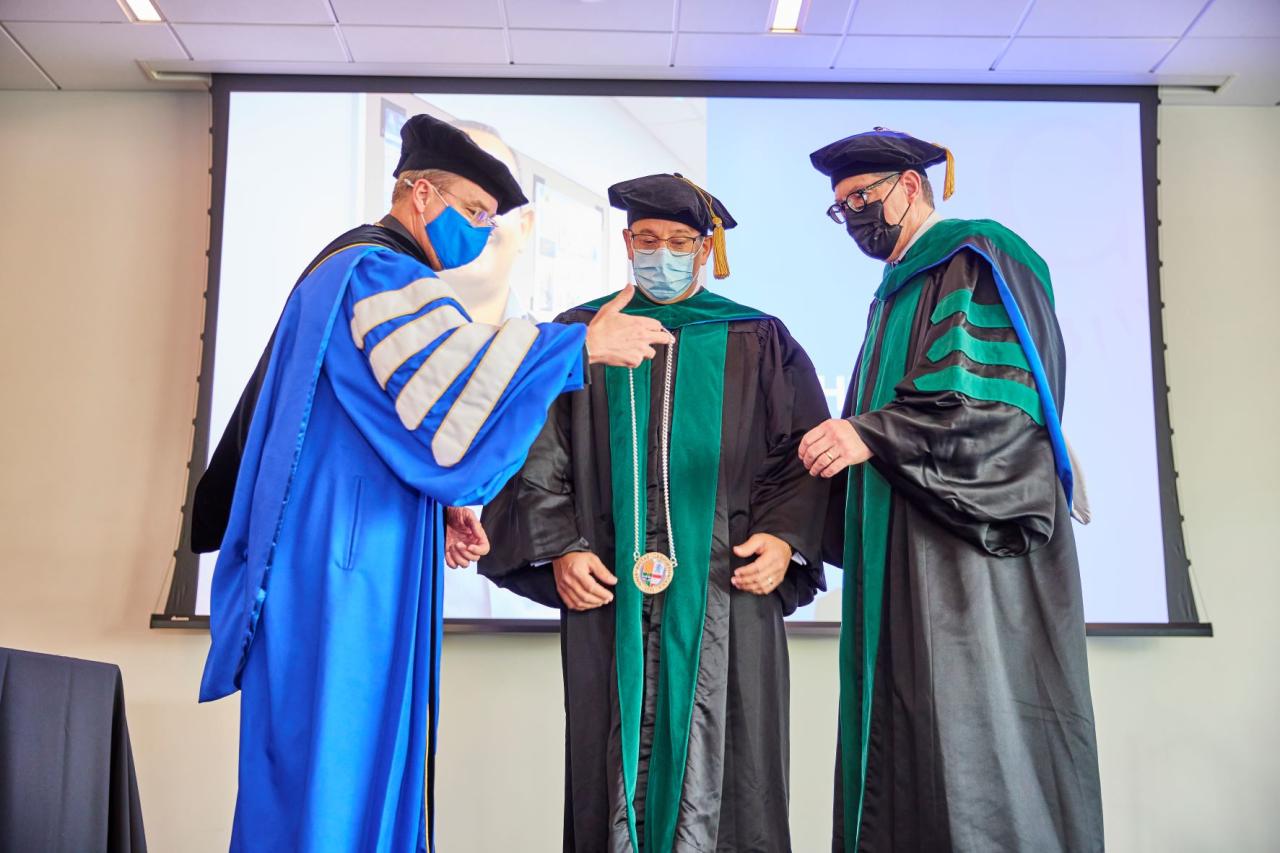 "When you're in the clinic, you see that it just crackles with intensity and passion and joy in serving," SVdP Associate CEO Shannon Clancy. "In a very difficult couple of years, this has been such a beacon of light and hope.
"And there couldn't be a better person to have at the heart of it all than Dr. John Anwar."
Previously, Dr. Anwar had served as SVdP's medical director and as an assistant professor at Creighton. The Virginia G. Piper Chair of Medicine is Creighton's 45th endowed chair and the second at the Creighton University Health Sciences Campus — Phoenix, which opened last year.
"Dr. Anwar has a wonderful spirit of innovation and collaboration, a passion for caring for those in need and an enthusiasm for finding solutions to every challenge," said Randy Richardson, MD, regional dean, School of Medicine, Creighton Health Sciences Campus – Phoenix. "This made him the obvious choice for the inaugural chairholder."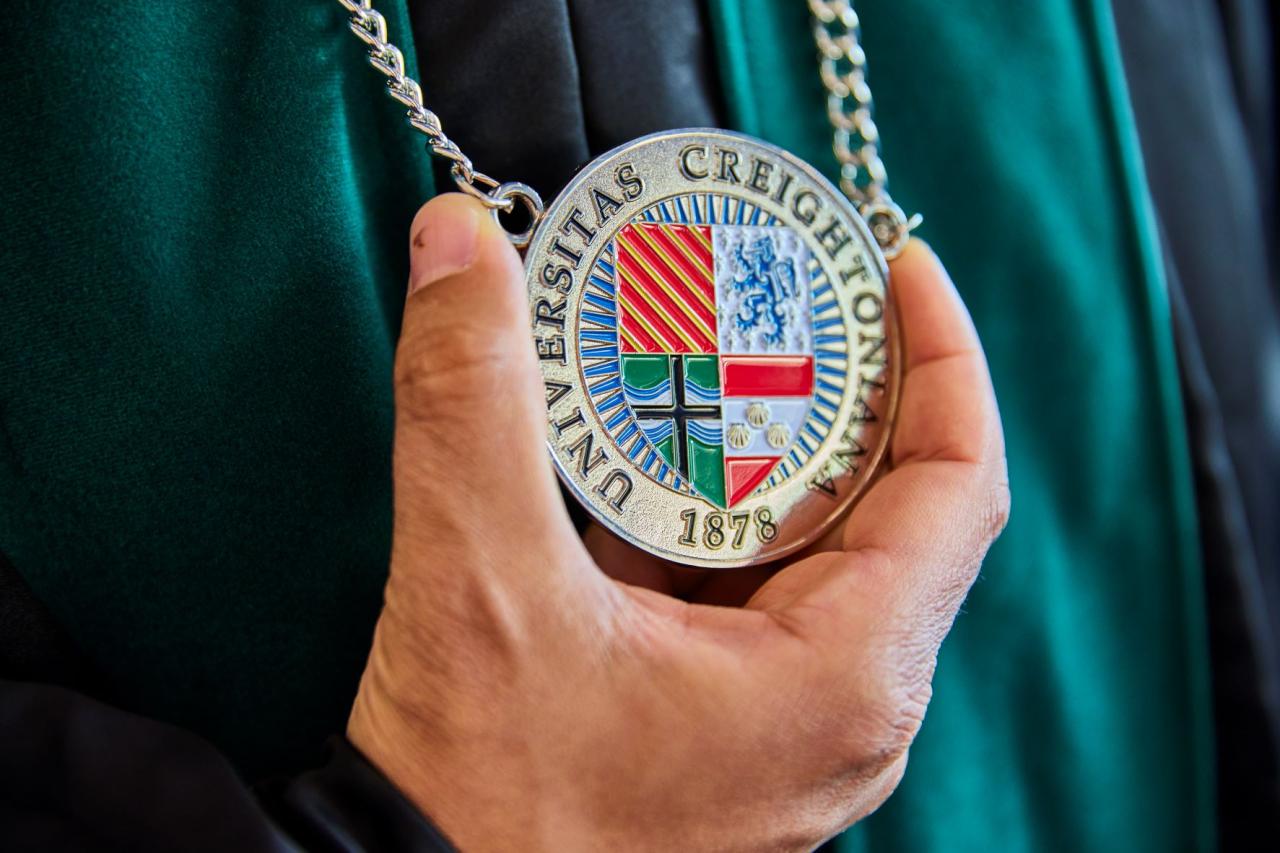 Originally from Egypt, Dr. Anwar came to the U.S. to pursue medicine. In doing so, he fulfilled a dream and a promise he made to his mother after a lack of access to health care contributed to family tragedy. Dr. Anwar attended the University of California, Davis for his undergraduate degree, then the Ross University School of Medicine. He moved to Arizona to complete his internal medicine residency at St. Joseph's Hospital and Medical Center in Phoenix, where he later accepted a full-time position.
During his residency, Dr. Anwar rotated at the SVdP clinic he now helps lead. Since arriving there, he has seen SVdP's Virginia G. Piper Medical Clinic grow significantly — in the number of patients served, in the services and specialties available, and in the students and faculty helping to provide care.
Now he furthers that growth as the clinic's Chief of Medicine, hopefully saving lives and continuing to inspire the next generation of medical professionals.
Watch and read the inspiring story behind Dr. John Anwar's pursuit of medicine and passion for underserved access to care.