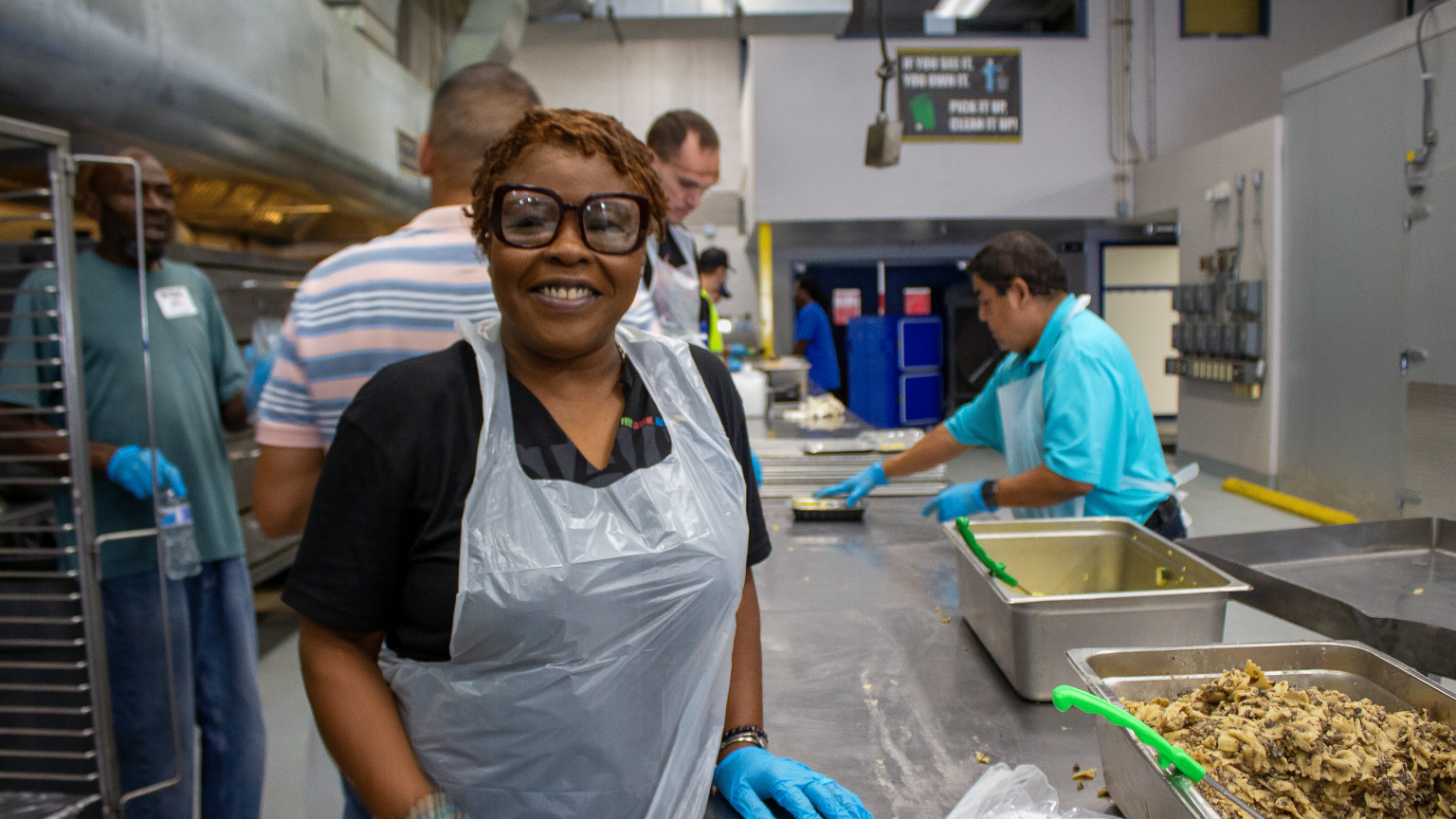 Meet one of the volunteers helping SVdP get more meals to shelters across the Valley
U.S. Navy Veteran Donna Williams continues her service to her community by regularly plating up meals in SVdP's central kitchen
Donna Williams is a self-proclaimed "little girl from the Bronx"— the New York burrow and neighborhood that taught her about survival and the power of community. It's where she experienced what it meant to be a diverse village raising shrewd, confident and kind children together.
Growing up in such an environment forever shaped her to have a heart for giving back and supporting her neighbors, especially those in need. Donna took that practice with her all the way to Phoenix, where she settled later in life. So when St. Vincent de Paul put the urgent call out for volunteers to help with a sudden increase in meals, Donna didn't hesitate to come serve in SVdP's kitchen.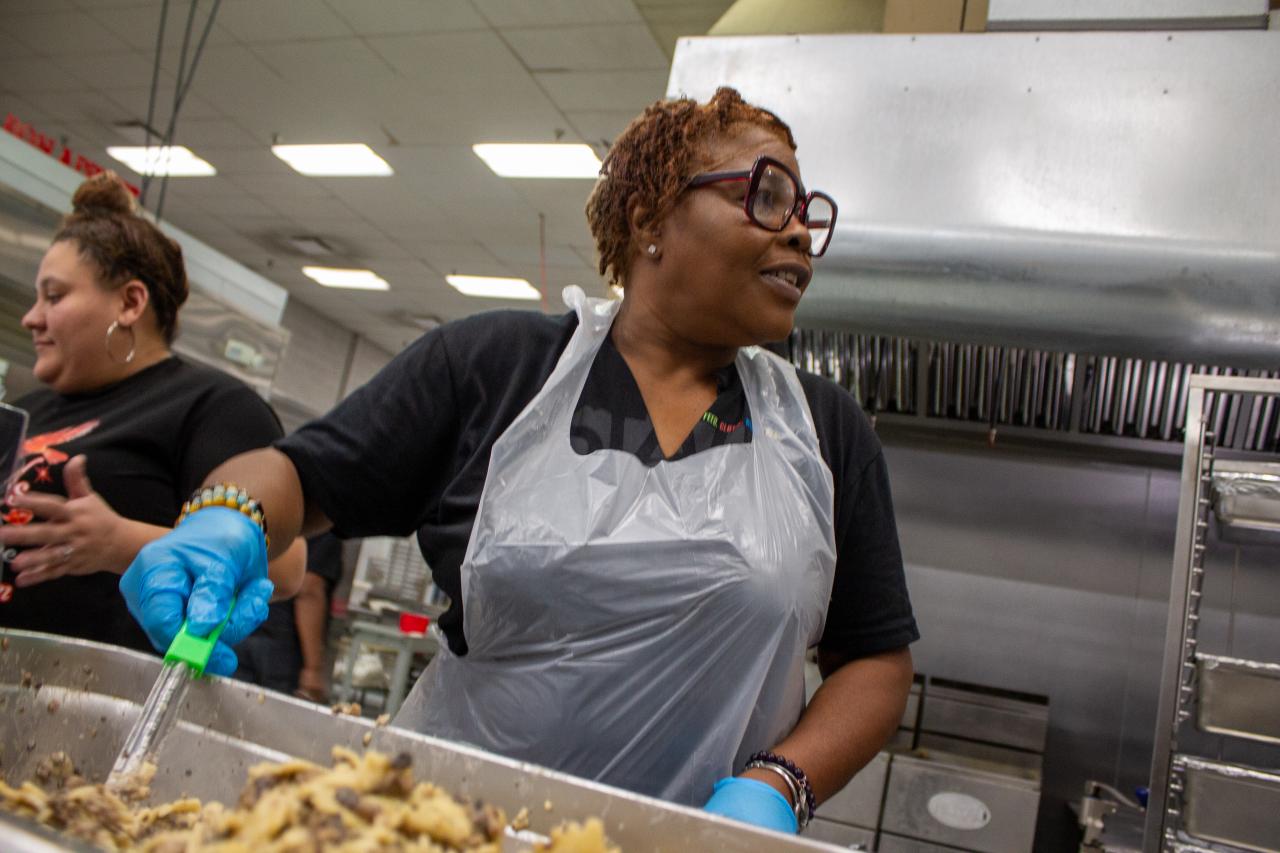 "I come from the disenfranchised, and so anytime I have an opportunity to shine a light or be a positive role model or influence or be able to have people just laugh in the midst of their storms, that's all I'm here to do," Donna said.
In June, as temperatures rose and local government opened more shelters in response to the Valley's homelessness crisis, SVdP stepped up to support those shelters with meals. That upped the nonprofit's production from 4,500 to more than 7,000 meals daily.
Such a lift is only possible with volunteer support like Donna's. Now, you'll find her plating up shelter meals for two hours three days a week in SVdP's kitchen.

"It's busy and inspiring" Donna said. "There's a lot of teamwork here. And the staff and volunteers all seem to be driven by the need. We're working harder knowing that there is more need out there."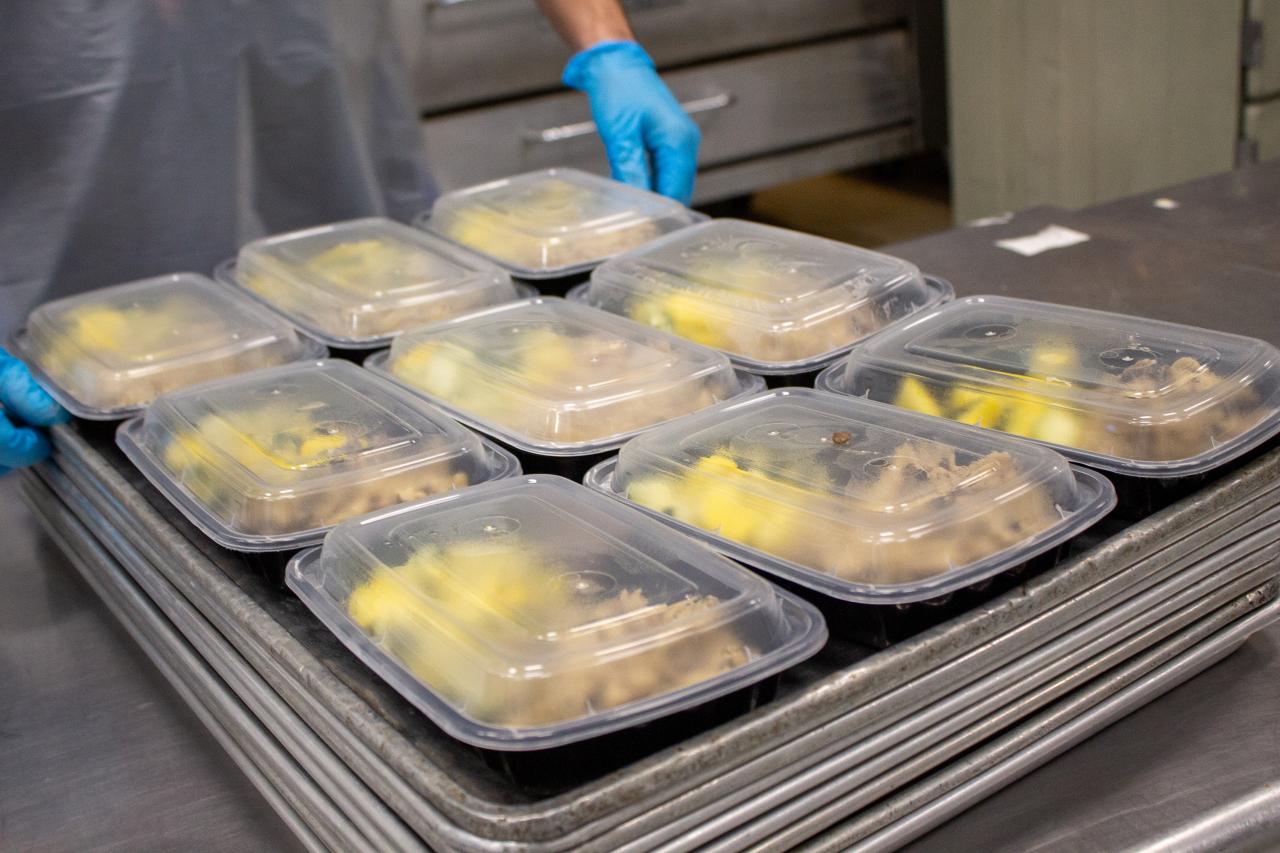 It's work that's not unfamiliar to Donna. At one point, she served as a director of Meals on Wheels for her community and remembers working the line, plating and making sure meals got out on time to drivers. Before that, Donna had a career in the U.S. Navy and went on to work for the U.S. Department of Veterans Affairs before entering a new season of life.
"I've been blessed not to have to work," she said. "I'm financially good, so it was about finding something where I can fit in, and I can be of help to the community and to those who are disenfranchised.
"And I take it very serious," she continued. "Not just, oh maybe I won't go next week. If you make the commitment, you have to meet the need, right? That's how I am. I work with integrity, so whether I'm volunteering or actually being paid, I still bring the same thing to the table. My integrity, my commitment, my teamwork."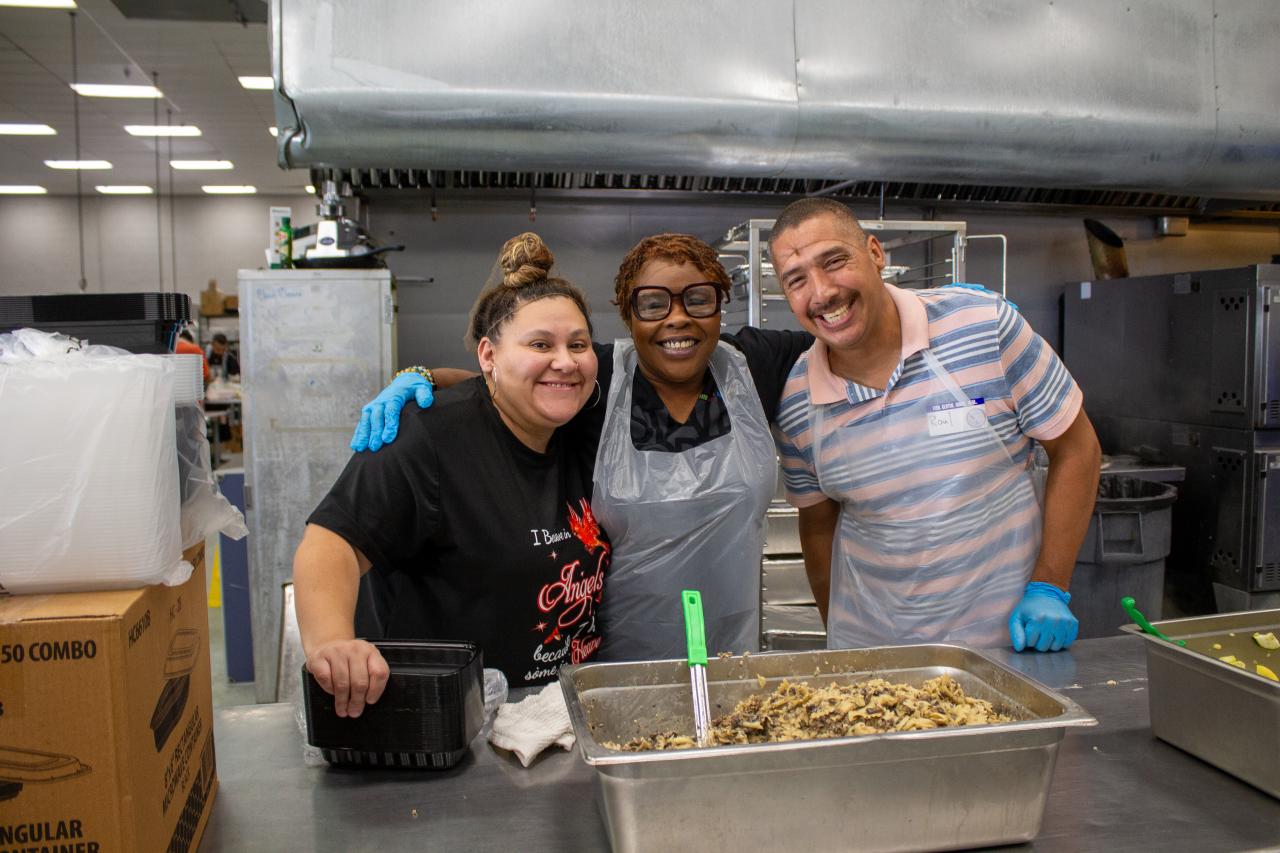 Donna found her place at SVdP, where she feels her service really makes a difference in the lives of some of her neediest neighbors. She has no plans of stopping anytime soon. She hopes to serve in the shelters and dining rooms and see some of the meals she's helped plate make it to tables. She also wants to volunteer in SVdP's urban farms as well as the central food bank.
"As long as the Lord blesses me with health and the ability, I want to be here," Donna said. "St. Vincent de Paul has an abundance of things that meet people's needs. If you come here, there's no need that won't get met and there will always be a way for you to help and serve."

Be the help your community needs
Consider volunteering across SVdP's food assistance areas, including the kitchen, central food bank, dining rooms and farms.