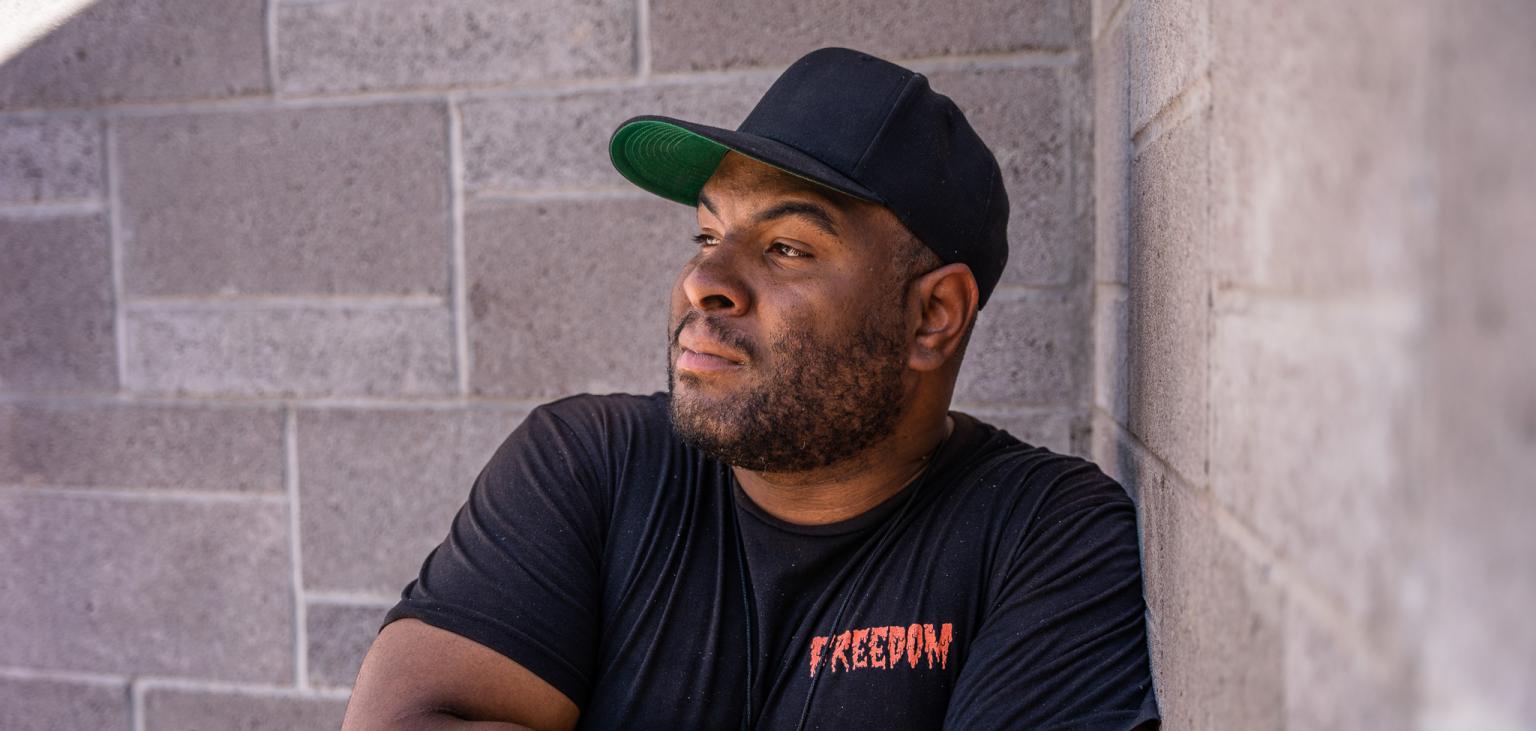 He visited for a meal, he left with housing
Diriki Lewis never expected housing help when he walked into Mesa Dining Room for a hot meal.
Diriki Lewis first came to Arizona in search of better opportunities. He had just finished school at the Universal Technical Institute in South Carolina, and Phoenix (aside from being one of the fastest growing cities in the country) had another branch of the institute with a special motorcycle certificate.
Motorcycles were Diriki's forte, and he decided that earning that certificate was the next step he wanted to take in his life. He got to Arizona, thinking he would be able to find housing, but quickly found out that it wasn't so simple.
That was the start of a five-year-long bout of on-again, off-again homelessness for Diriki, before he was able to get help from St. Vincent De Paul and finally get a place of his own in downtown Mesa.
Throughout this difficult time in his life, Diriki knew that the SVdP Mesa Dining Room would always have its doors open to him for a warm meal and welcoming smiles.
"I ended up coming to St. Vincent de Paul for five years, just watching the people help out, help give nice, good food for everybody," Diriki said. "Christel's been here two or three years at the Mesa Dining Room, and she's helped out a lot."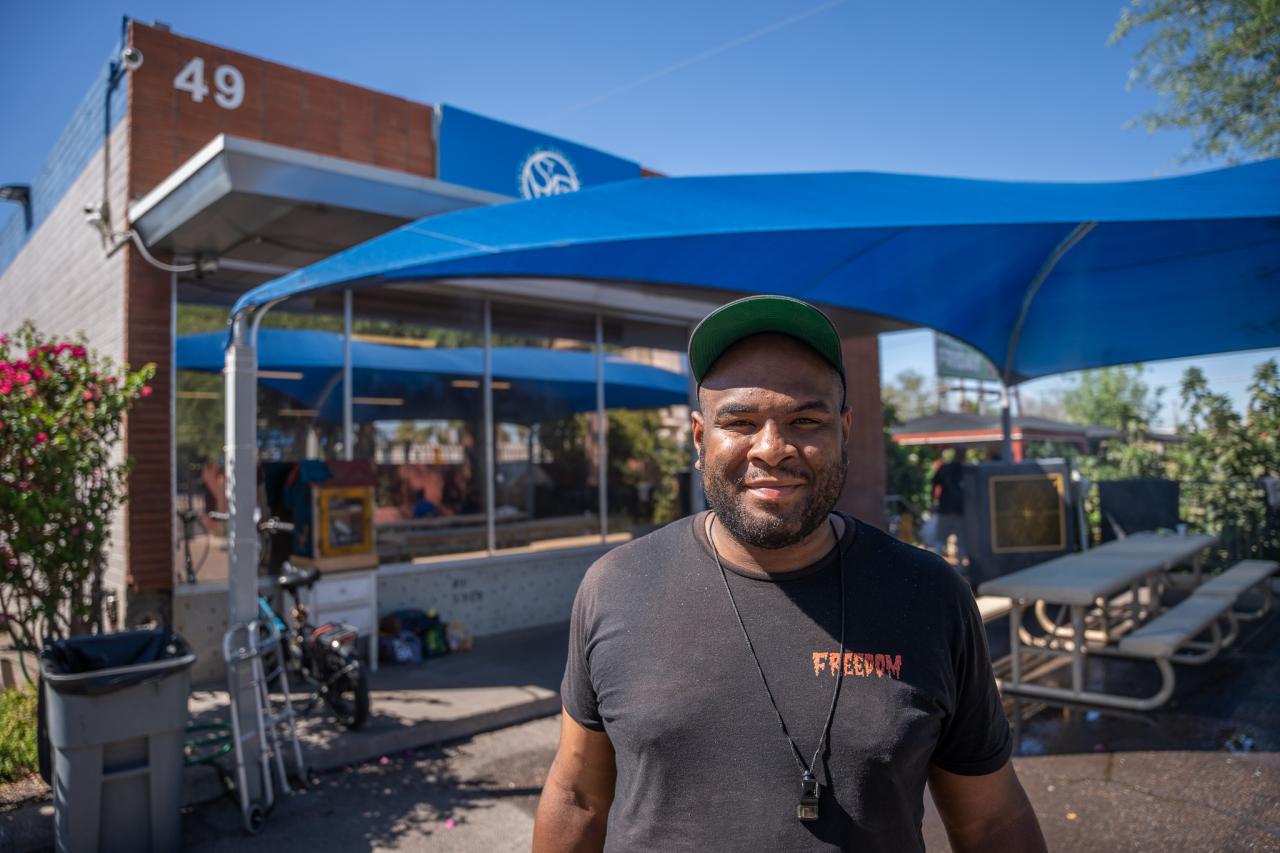 Christel Armstrong is the Mesa Dining Room programs supervisor, and she has seen thousands pass through the dining room's doors.
"I see all my guests as kids, it's the mom in me, I guess," Christel said. "Diriki is a genuinely happy person, he stays out of trouble, he's a good kid. He had been coming to the dining room since I started three years ago. He asked for something, so she asked for his story."
She listened as Diriki told his story and explained his situation. She learned that he was also consistent with his new job, which is currently with the janitorial staff at Arizona State University. She told him that they would be able to help him with his housing, but he was going to have to put in work and meet them halfway.
"I had to communicate with them, which was a little bit hard for me because I'm not one of those people that I like to ask for help," he said. "I really, really needed it."
"Diriki has natural integrity, and he's going to be a functioning member of society, doing good things, living his life. I hope I continue to be his friend," Christel said. "Helping that guy was an easy blessing. To watch him grow and go where he needed to go taught me a lot about stopping and talking to the quiet guys."
And so Diriki put in the work. He looked around for apartments nearby that would accept his rental application along with financial assistance from SVdP. He also needed to ensure it was a place he could afford, which is no easy task in today's housing market.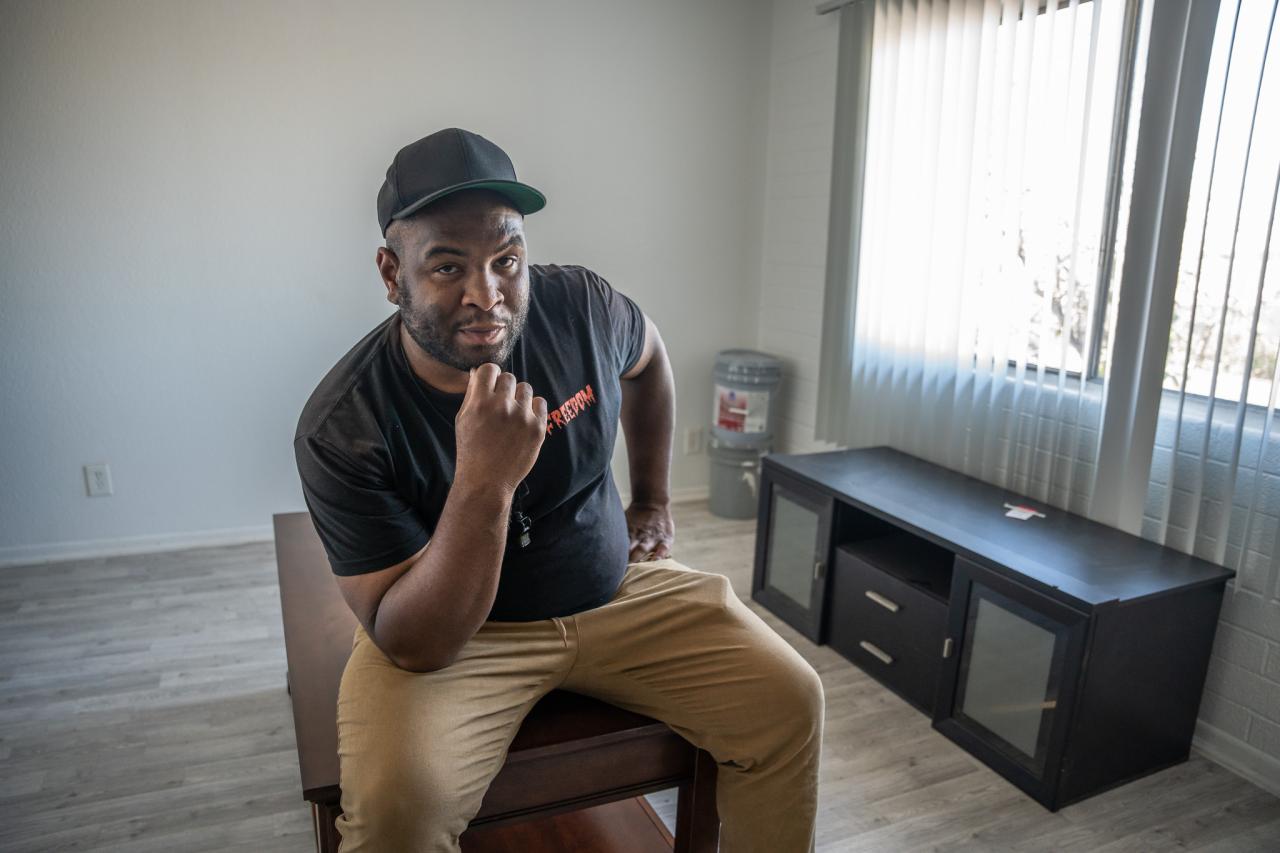 When he found a place, SVdP was ready to help. Funding for SVdP's Housing 2025 initiative was able to pay for most of his first month's rent, $1,080. SVdP's Home Furnishings Program was also able to furnish his apartment with a bed, couch, dinner table, and more so that he didn't have to spend his next several paychecks filling an empty apartment.
Now, Diriki lives in his apartment just off of Main Street in downtown Mesa. He's settled into the place and has been working, living his life and saving up. He takes the Valley Metro Rail to work night shifts and orders food in when he doesn't want to cook.
He is working hard to better his life and has already made strides toward his ultimate goal: To own his own business and be an entrepreneur. Right now, he's thinking about getting into the 3D printing business and planning out his next steps, but he has a lot of back up ideas if that one doesn't land.
"My goal is to move up every couple of years," he said. "I'm trying to move up… Maybe eventually get a house."

Help SVdP get people housed
When you support our Housing 2025 goal, you help people move into permanent housing.