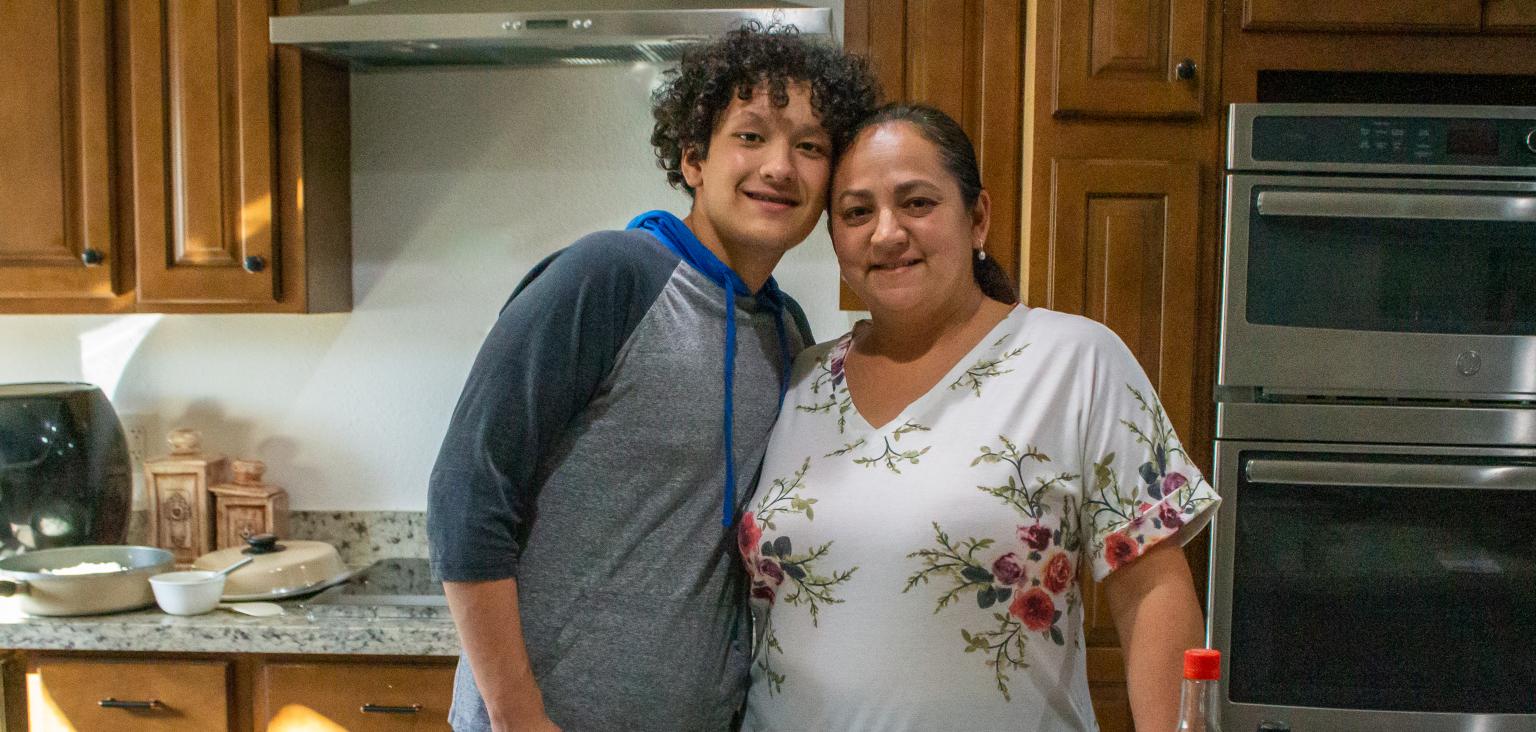 Preventing Type 2 diabetes in Latino youth through culturally grounded nutrition education
SVdP's Ivy Center for Family Wellness joined efforts with YMCA and Phoenix Children's Hospital in an ASU intervention study
Derek Parra sat impatiently in his nutrition education class at St. Vincent de Paul's Ben and Catherine Ivy Center for Family Wellness. As part of the center's Every Little Step Counts diabetes prevention program, it was new for Derek to be introduced to different foods and terms he'd never before heard.
He knew he had the potential to develop Type 2 diabetes at an early age, but still, he couldn't see the value in attending this class. If he could power through the six-month course, he would receive an incentive for his participation in a community study — or so he thought that was his only motivation at the time. What Derek didn't expect was a life transformation and how much he would learn and change over the course of the class.
Derek was one of the 117 participants in the intervention study "Preventing Diabetes in Latino Families" led by Arizona State University in collaboration with SVdP's Ivy Center for Family Wellness, YMCA, and Phoenix Children's Hospital.
The purpose of the study was to test the efficacy of a culturally grounded, community-based lifestyle intervention among Latino youths ages 12-16 years old with prediabetes, compared to only having individual visits with a pediatric endocrinologist and a registered dietitian. Bilingual and bicultural registered dietitians at SVdP, focused on discussing diabetes risks and healthy lifestyle changes through their Every Little Step Counts program for groups of Hispanic kids and their parents, over a span of five years. By considering families' cultural preferences, the staff was able to successfully deliver their classes in a way that resonated with the families.
That was exactly what Elvia Lish, director of SVdP's Ivy Center for Family Wellness, thought was missing in the community — a team that could understand the cultural background of Hispanic families. This would help them to better teach the classes and be more successful in their efforts to teach families better lifestyle choices. Elvia is Hispanic herself, and she grew up aware that her culture was prone to diabetes, and that it lacked the resources available to help the population.
"With all the classes that we teach, sometimes what's missing in our community are those people who have the background and education to tell them...
"It's not about changing and taking away our culture's foods. It's about how to find balance. How do we teach our kids to have good relationships with the foods that we serve them across their lifespan?" Elvia said.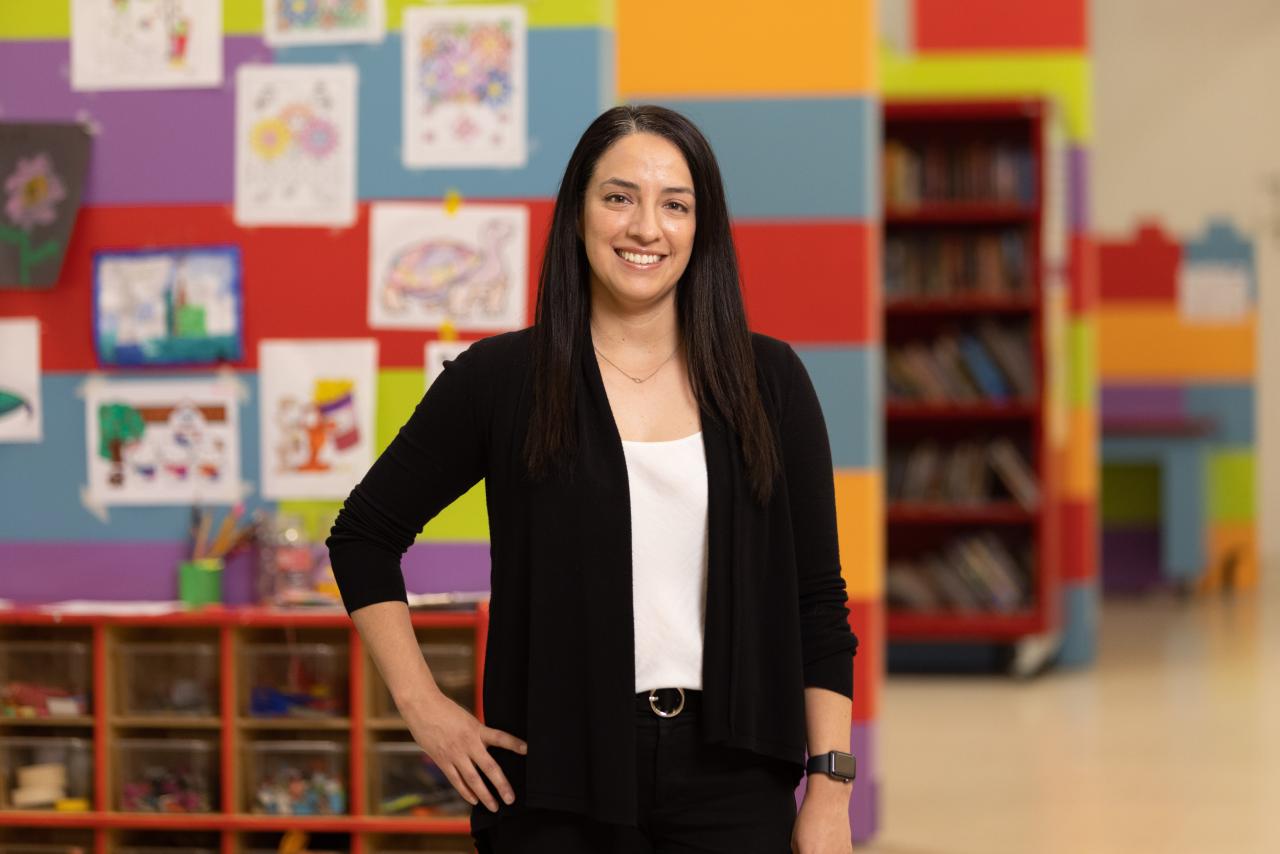 Health educators and registered dietitians like Elvia create an environment at Every Little Step Counts where families come together with their children at risk of Type 2 diabetes and learn about nutrition with each other. Derek attended this classes one day a week, while the YMCA provided physical activity three days a week for course participants.
"I tried to power through it because, in the beginning it I was like 'Okay I'm going to try to better myself because I don't do anything,'" Derek said. "Before the program I didn't go out I didn't go exercise. I didn't even want to go to my brother's soccer games or practices, not even just to hang out or watch them play. So, starting this experience it gave me something to do and something to look forward to."
Kids also had the opportunity to meet other kids in their same situation. This created a special bond with everyone attending classes.
"I really had people to talk to," Derek said. "It was nice to have a friend during the program," Derek said.
Parents involvement was also important to motivate participants. Through the SVdP Every Little Step Counts classes, parents had the opportunity to engage and learn their roles when it comes to feeding and eating.
"Parents have the responsibility to provide what they're going to eat and decide when and where, while kids get to decide how much," Elvia explained.
Derek's mom, Miriam, used to be unaware about parent roles when it came to eating. At some point she recalls not measuring sugars in foods and the exaggerated portions of carbs and protein they would put on a plate. That all changed after attending the nutrition classes with registered dietitians at SVdP.
"The portion in a plate is something that took us by surprise," Miriam said. "We used to like our plate with half meat, the other half was rice, and a small portion of beans. Very exaggerated portions compared to the portions that we should follow that we were not aware of. We know now that we can play around with whole grains and vegetables."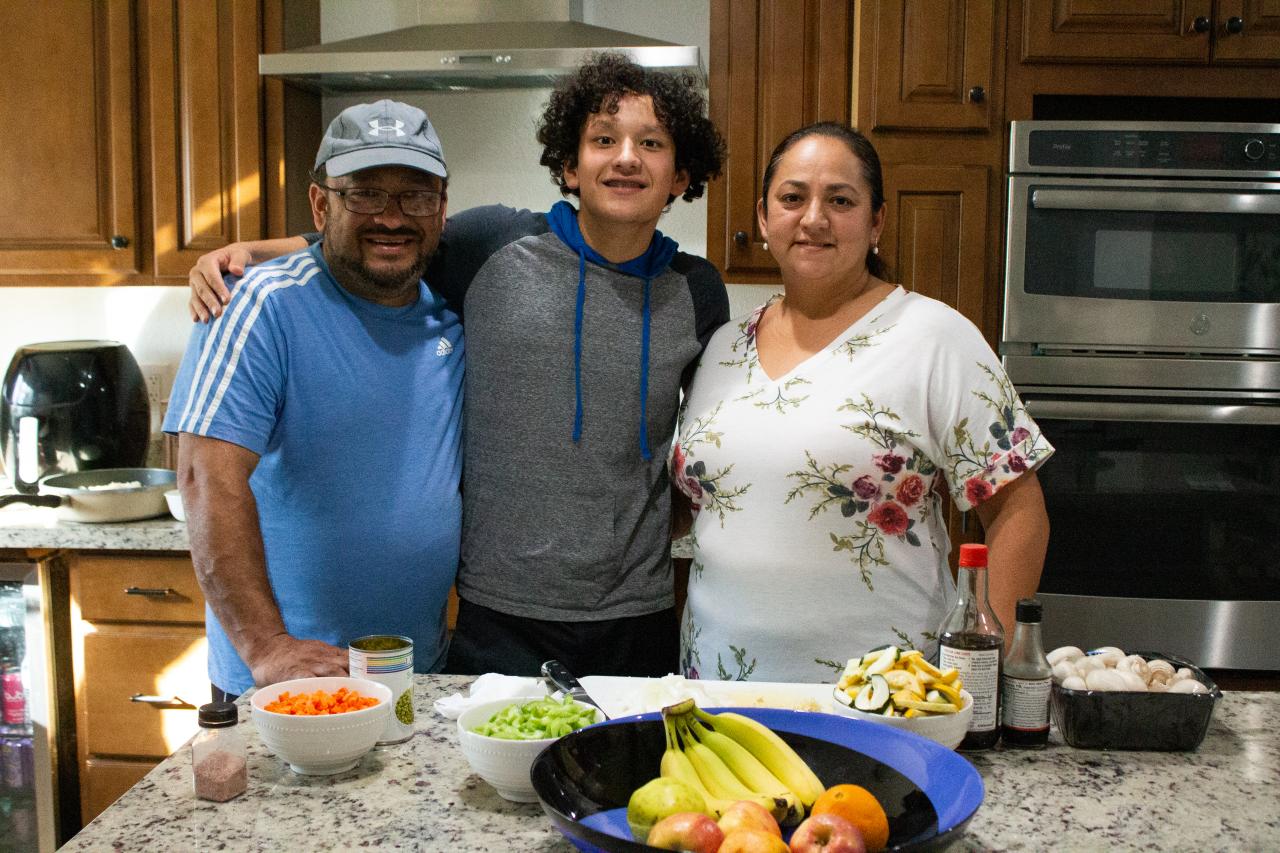 After participating in the class and intervention study with his family for an entire year, Derek was re-evaluated along with his other companions in the study to measure his progress. Results from the lab work suggested that the intervention had potential to reduce the risk of Type 2 diabetes in the Latino youth community.
Youth participants improved glucose tolerance by 11.3%, meaning they showed improvements in their blood sugar control, reducing their risk for Type 2 diabetes.
They also reported a 9.5% improvement in weight-specific quality of life. This means that kids felt better about themselves and their weight.​
For Dr. Gabriel Shaibi, a professor in ASU's Edson College of Nursing and Health Innovation and a principal investigator in the study, these results demonstrate the power of community-based interventions to make an impact on reducing diabetes disparities in underserved populations.
"The fact that the intervention that was tested was developed by the community and for the community has important implications for advancing science as well as public health," Dr. Shaibi said.
And from SVdP's Ivy Center for Family Wellness, Elvia saw success in establishing new perceptions of cherished family foods — that the study didn't teach removal of people's cultural food, but rather how to incorporate those foods in a healthier style for long-term changes to take place.
After undergoing the nutrition classes with Derek, Miriam is now making smarter decisions that will benefit the well-being of her family. And she knows her role in helping those changes take place, learning to moderate their diet implementing what she learned in SVdP's Every Little Step Counts program.
"Sometimes our culture takes over, if we want to eat something from our culture like Posole, I try to incorporate healthy alternatives. I try to make sure that foods don't contain too much sugar when I go buy groceries for my family," she said.
"Food isn't really bad for you," Derek explained. "It's the amounts that you take, and how you work it out to burn the calories that you ate."
Without realizing it, Derek started learning new insight about nutrition and wellness. He now enjoys going to soccer practices with his brothers three times a week and makes more conscious choices in what he's putting in his body.
"I changed my mind set when I left," Derek said, "I was more confident in what I could do with my body. I didn't think I needed the help, but in the process I changed."
Derek's dad, Richard, also explains that through the gradual changes that they've made, they have influenced their other family members to do the same. He hopes that other families can have this same opportunity and outlook in the future.
"I wish that other families will have the same blessing as us," Richard said, "It was not an opportunity; it was a blessing to be given that help. You don't see it until you live it."

Interested in wellness support?
For information about eligibility, class schedules, or to register, contact SVdP's Ivy Center for Family Wellness at 623-850-1143 or click the button to email instead.