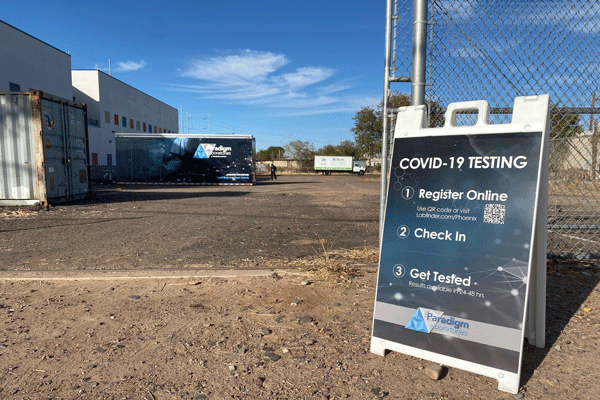 COVID-19 test site at SVdP
Paradigm Laboratories returns to SVdP, offering free testing to the public
Paradigm Laboratories has returned to St. Vincent de Paul to offer the public another free COVID-19 testing option in south Phoenix. It's one of a handful of Paradigm's sites across the Valley.
The SVdP site is open only on Wednesday afternoons from 2-5 p.m. and is stationed inside the Diane & Bruce Halle Center for Hope and Healing at 320 W. Watkins Rd.
The site offers the free molecular diagnostic RT-qPCR test to the public using the Nasopharyngeal swab method, considered the gold standard by the Centers for Disease Control and Prevention (CDC).
Testing is by appointment only. Schedule online at www.labfinder.com/phoenix. Working in strategic collaboration with the Arizona Department of Health Services (ADHS), no insurance is required. Turnaround time for results is 24-48 hours. Patient results are obtained using the scheduling site. Antibody testing is not available.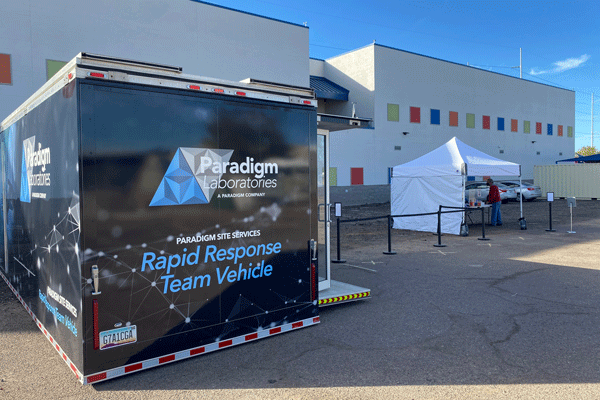 "We're grateful for our partnership with Paradigm Laboratories and the Arizona Department of Health Services to bring additional COVID-19 testing to the people we serve and the larger community in south Phoenix," SVdP Associate CEO Shannon Clancy said. "Working together, we continue to make significant strides for helping to protect the most vulnerable among us."
Paradigm's COVID-19 'one-stop-shop' solution for state/county government and private business encompasses a unique, all-inclusive approach that includes specimen collection, logistics (specimen delivery) and laboratory processing.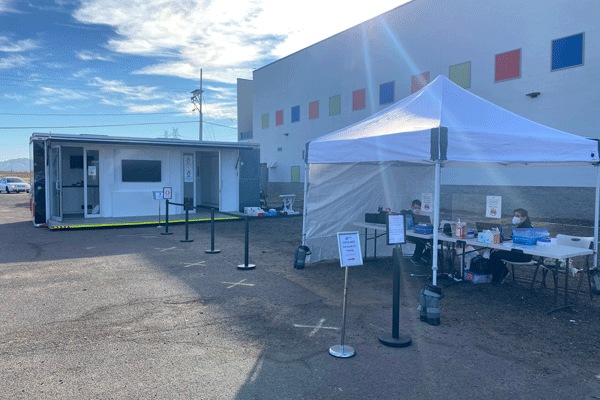 For more information on COVID-19, visit the ADHS website.