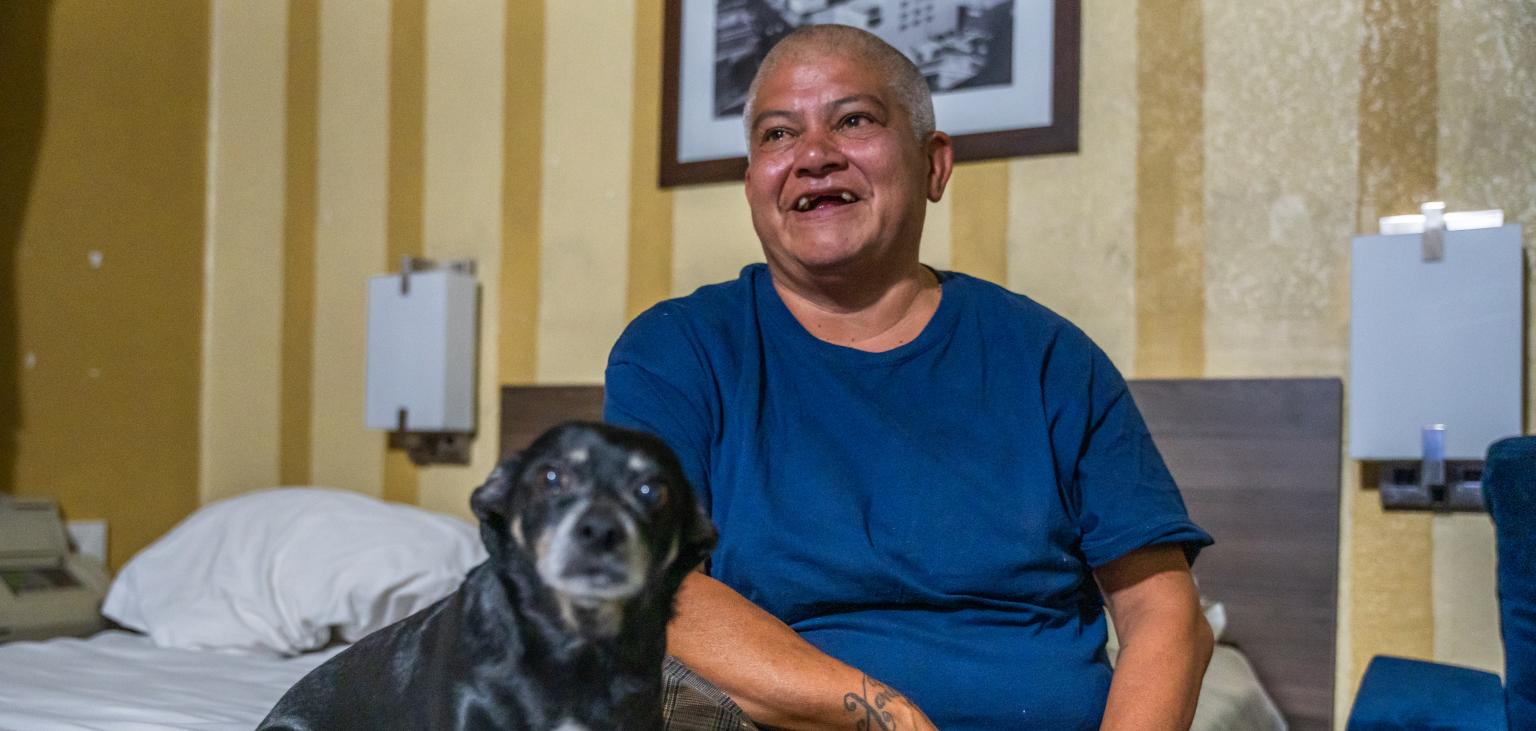 SVdP opens new "City Center" shelter in downtown Phoenix
With 52 beds for residents on path to self-sufficiency, City Center will free up beds at SVdP's emergency-level shelter on Washington St.
In partnership with the City of Phoenix, SVdP's new City Center shelter opened on Memorial Day with 52 beds available for referral from SVdP's Washington St. shelter. City Center is an interim housing community and focuses on residents who are more independent and further along the path to self-sufficiency. They may be waiting for their housing voucher or have promising housing in the works.
"As we transition residents from Washington St. to City Center, we're helping free up beds at our emergency-level shelter for more vulnerable individuals to begin recovering from the trauma of living on the street and re-acclimate, while also placing current residents at City Center in a program designed to be a next step toward independent living and housing," said Jennifer Morgan, SVdP Shelter Programs Manager.
City Center is a hotel being used as a shelter operated by SVdP with funding from the City. It is a part of their effort to make shelter beds available to address homelessness in the community.
"We are glad that our hotel will be helpful to humanity for a better cause," said owners of the hotel Nimesh and Jagu.
City Center is in downtown Phoenix, and its main goal is to help guests work toward permanent housing with a navigator.
City Center will also provide all of the same services as Washington St. Shelter, including:
3 meals a day

Showers, laundry, fresh clothing & hygiene items

Case management

Workforce &

volunteer

opportunities

Substance abuse & mental health support

Regular neighborhood upkeep & beautification

Programming & recreation

24-hour safety & security for all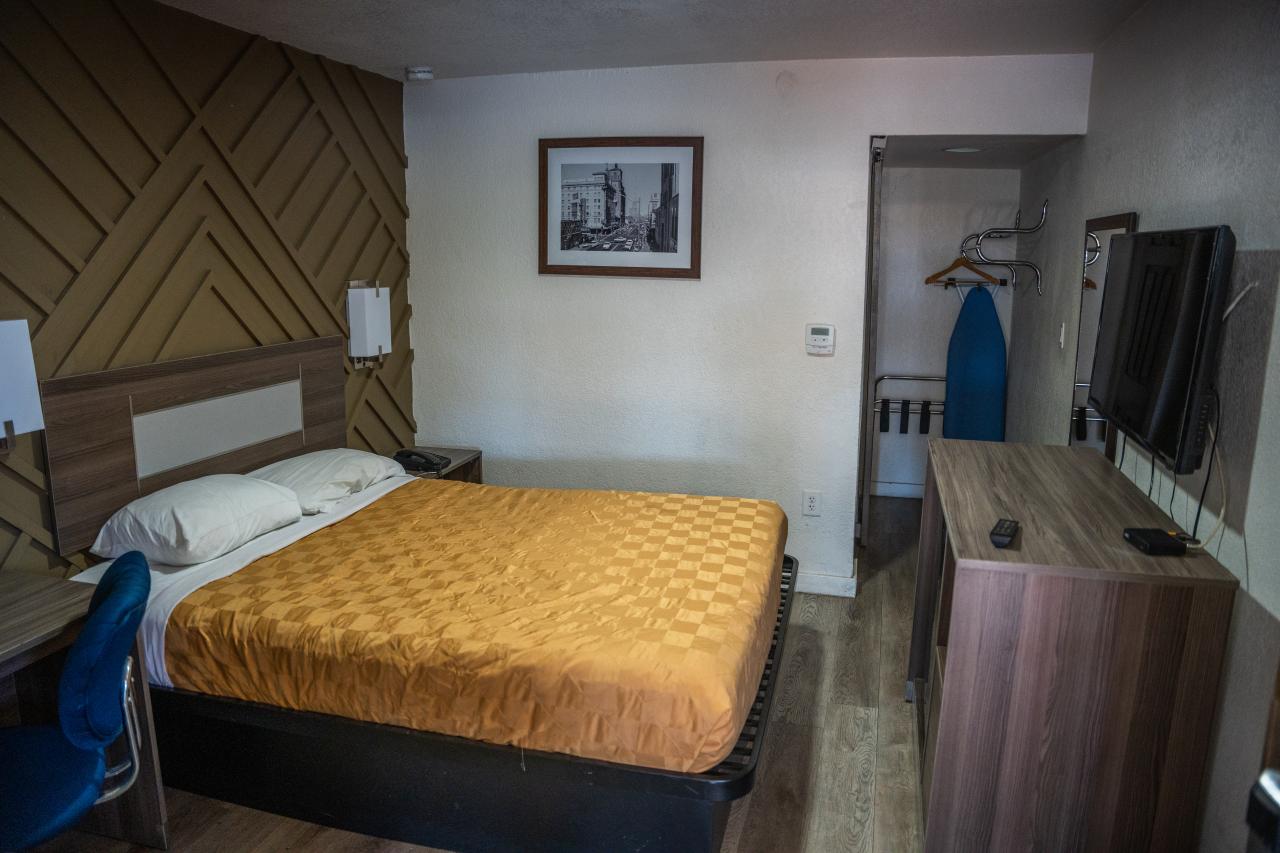 On opening day, SVdP moved 15 people into the new shelter from Washington St., and are going to move five people over every day until they are at capacity.
Autumn Blackwell, SVdP's general manager at City Center, said she was so excited the day before the shelter opened, that she couldn't fall asleep. And the day didn't disappoint.
"We were taking the guests to their rooms, and seeing how excited people were about just having a bathtub and being able to take a bubble bath pretty soon, that was really, really cool," Autumn said. "Here, they have a door. They have complete privacy. That's a lot different."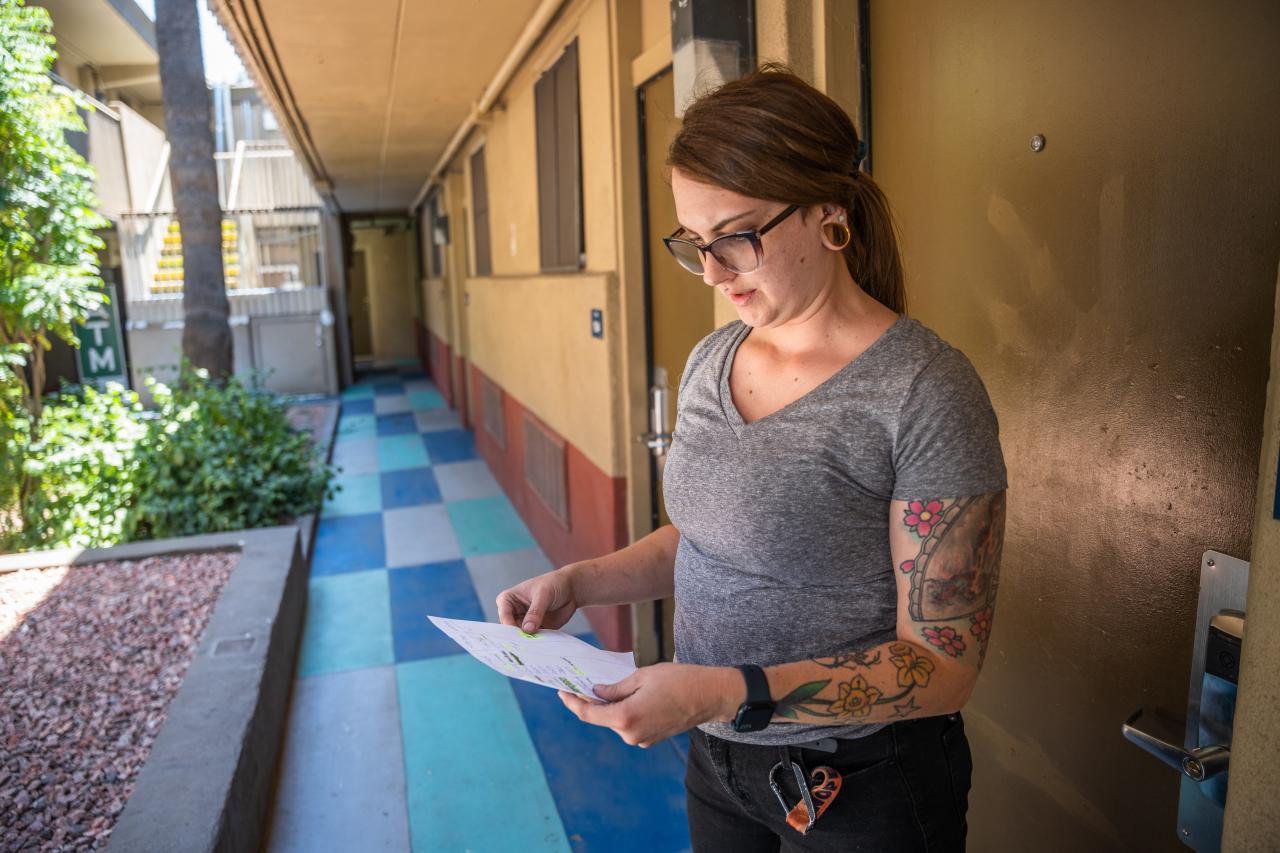 City Center being housed in a hotel also means many clients will be able to stay in their own room. This gives its guests an unparalleled sense of privacy — something many of them haven't had in a very long time.
But the privacy doesn't mean that people live with no guidance or unsupervised. There are security guards on location at all times, and each room is checked three times a day when staff brings food for the guests.
Part of the agreement with the hotel that the City and SVdP partnered with is that each room will also be cleaned two times per week as a part of the house cleaning schedule. It's a level of service that many of the guests haven't experienced in years.
The future is already looking bright for City Center. The staff is eager to meet all of their soon-to-be guests, and the guests who have moved in are settling in well. The shelter is already planning projects for some of the unused areas, such as a dirt patch in between buildings that Autumn has eyes on for a community garden.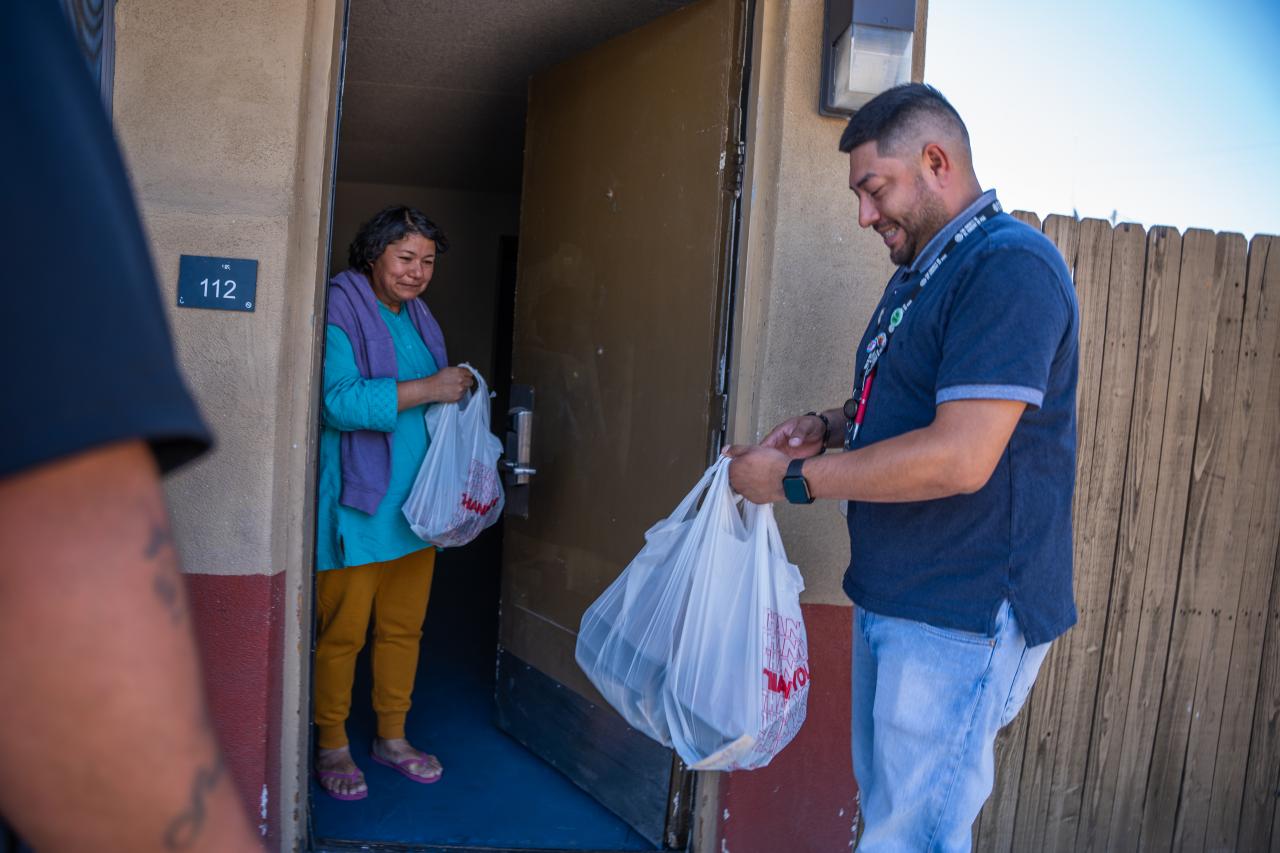 Gloria (pictured in the feature photo at the top), a guest who moved into City Center on its second day, thinks City Center is a great idea, especially for people who have spent a lot of time on the streets and were living at Washington St. shelter. It gives them a step up and different opportunity to acclimate back to living with a stable roof over their head.
"I think it's awesome because they know they can succeed in having their own place," Gloria said. "I'm so glad that we have this option. So let's see what happens. I hope everybody can adjust to it and succeed. I think it's wonderful that we have this opportunity.
"I do believe that [guests] can have a life again."

Help during 100 Days of Summer
Give now to support our campaign that saves lives with water, food and shelter during the summer months.