Remote video URL
Andrea Allison and her daughter were one deposit away from homelessness
The single mom spoke at our Restoring Hope Breakfast. Now she works in real estate with dreams of helping other single parents on their path to homeownership.
Andrea Allison will never forget the day her phone rang in 2019, and Vincentian volunteer Mary Ann Kneip was on the line with good news. St. Vincent de Paul would be able to cover Andrea's move-in deposit, rent and help with some furniture.
"It was huge," Andrea says. "I mean, you do feel like you have no other options so many times in life. And so it felt relieving, like I could finally breathe for a moment."
Mary Ann and her husband, Pete, serve out of one of SVdP's more than 80 community pantry and assistance centers located in Catholic churches across central and northern Arizona. Specifically, the Kneips are Vincentian volunteers at St. Gregory's Catholic Church, which offers bill and food assistance to the surrounding neighborhood where Andrea had just put in a rental application for an apartment on Heatherbrae Drive near 19th Avenue.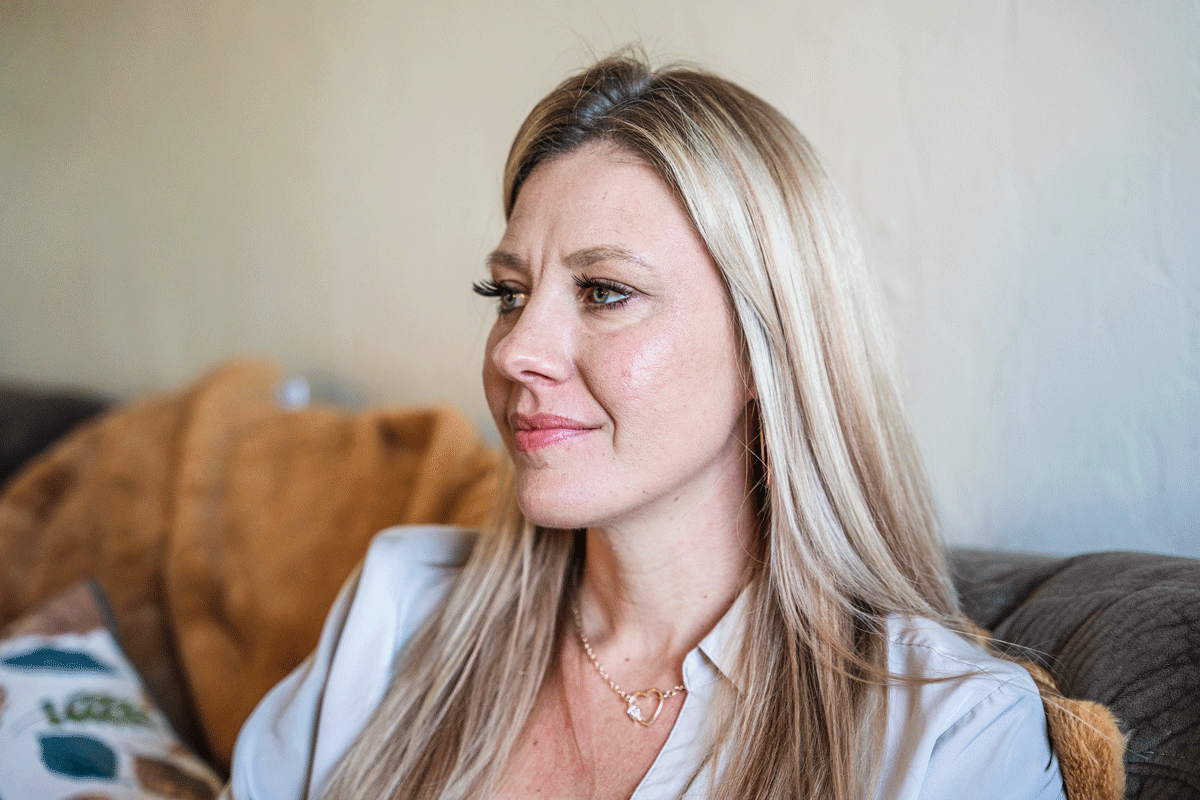 Andrea had been working two or three jobs most of her life to help support herself and her daughter, Amiyah, who was eight at the time. Often, Andrea waited tables, but she was also just starting her personal training business and building up clientele.
It was tough to afford a place on her own, so she had been renting a room for herself and Amiyah in a house. But Andrea sought a better family life away from her roommates' alcohol use — one where her sobriety wasn't tested and where she and her daughter could thrive to be the best versions of themselves.
"I think as a parent, your children give you reasons for moving on and being strong," Andrea says.
She just needed a little help from SVdP with the upfront cost of getting into her own apartment. What she didn't expect was the support and relationship that extended well beyond SVdP cutting a check.
"You want to go farther than whatever your guidelines say," says Mary Ann, who shares that she often gets close with the families she helps serve. "You feel like their advocate, and you want to find a way for this to at least, for right now, be fixed."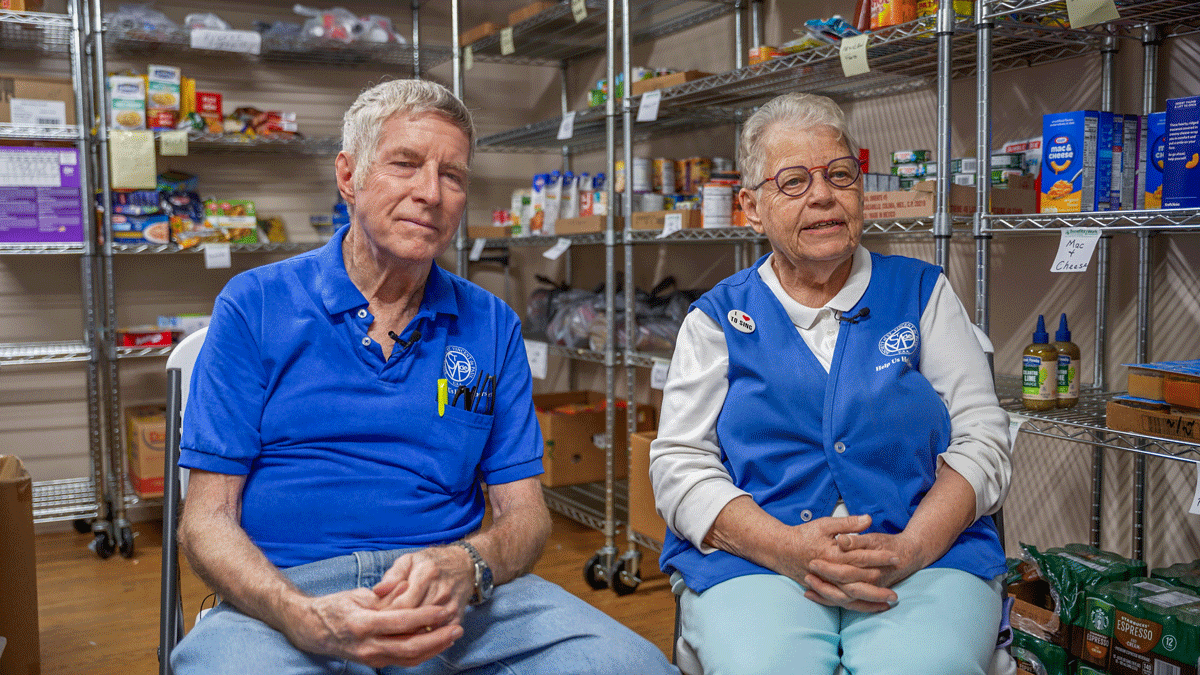 "We try to give them hope that they can continue on, staying in their apartment, with a little of our help," Pete adds. "That's something we try to push is see if we can keep them in their home because homelessness is one of the things that's become more and more in our community as people's rent is going up and they can't afford it, so they end up on the street."
The Kneips later visited with a food box to help welcome Andrea and Amiyah into their new home.
"You expect to just get this food box and like everybody kind of moves on from that," Andrea says, "but Mary Ann was really quick to follow up with me and bring me another food box after that. And then she would text me, 'Hey, I'm thinking about you. How are you?'
Andrea would offer the usual "I'm good" response at first, but after four or five times of Mary Ann consistently checking on her, a more trusting relationship began to develop.
"We get blessings from those who we visit," Mary Ann says. "The interaction is very important. I have no brothers or sisters at this point. But yet we still have a connection through our conference. We're here for one another you know, and that's another reason I think to keep going is because where else would I have this kind of connection?"
Four years later, Andrea and Mary Ann still keep in touch, but not because Andrea needs assistance.
After a move to Prescott, Arizona, and landing a solid gig in real estate, Andrea now has a cozy apartment where she and Amiyah, now 13, and her grandmother live together. Andrea's saving up to buy her own home, and with her real estate knowledge, plans to purchase other properties to help single mothers in need of stable and affordable housing. She has a system in mind, where she helps the women save a portion of their rent as they work toward home ownership.
It's her dream of paying forward the kindness that Mary Ann and Pete showed her all those years ago.
"When Mary Ann visited, after initially helping us at first, I think it changed my life," Andrea says. "There are good people in the world. And life can be hard. Knowing that people care even more than just that initial visit…anyone can deliver a food box, but a special person continues that relationship out of the goodness of their heart. It made a difference in my life. It made me want to be good to other people. When you feel that you ultimately want to pour out, that's the result."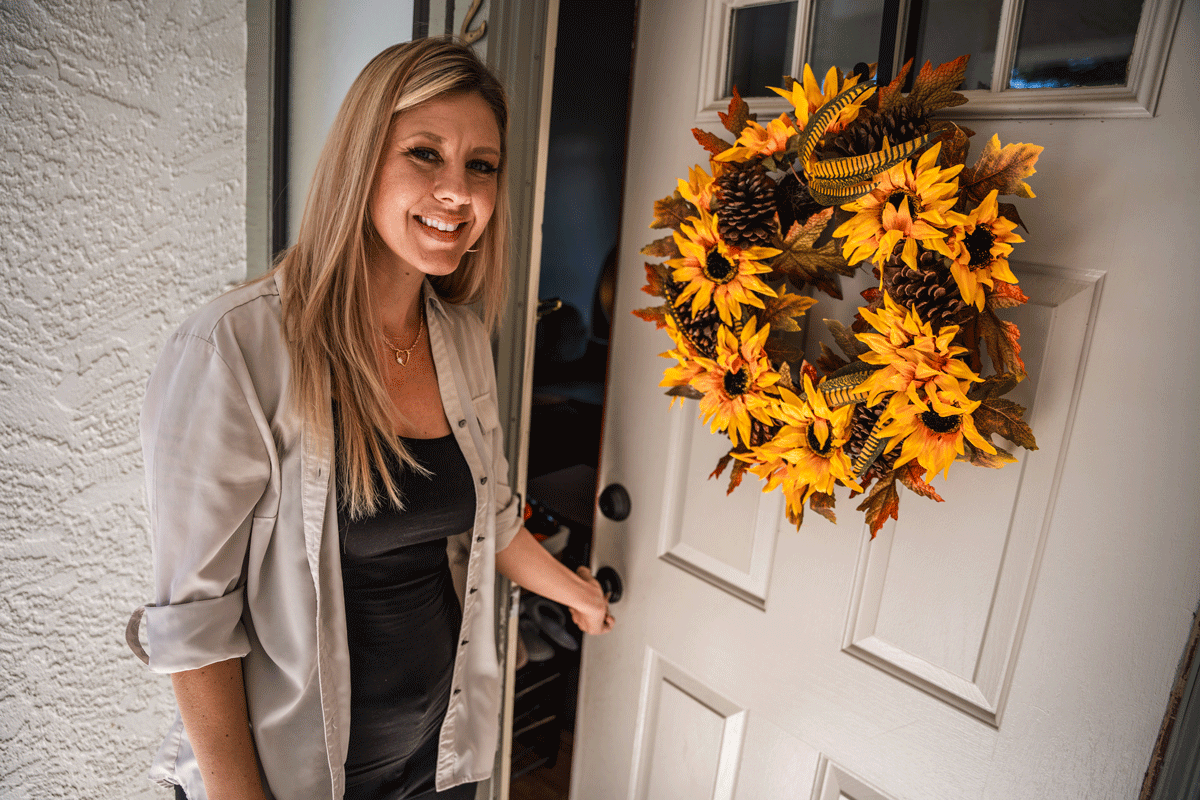 Take action after experiencing Andrea's story at our Restoring Hope Breakfast
With a $1 million matching challenge, your gift today can prevent multiple families from ever having to spend a night on the street.