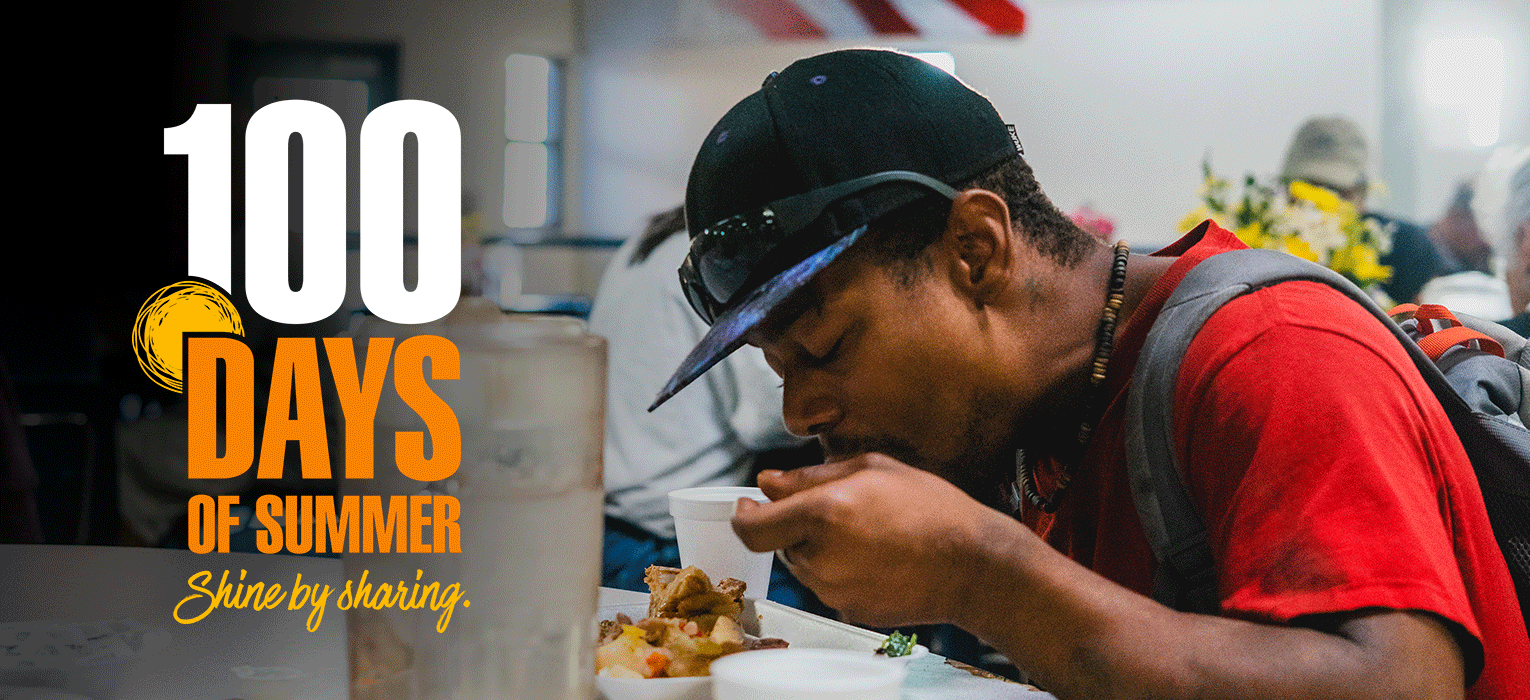 SVdP ups production to 7,000+ meals daily
The increase in production comes as 100 Days of Summer continues with July food focus
St. Vincent de Paul has upped its production to more than 7,000 hot meals prepared every day in the nonprofit's central kitchen just south of downtown Phoenix.
That's an increase of more than 2,500 daily meals and is a direct result of providing food support to eight community shelter projects this month, including SVdP's own three shelters. The additional new shelters operated by local partner agencies are made possible by city of Phoenix and Maricopa County.
The new shelters are in response to the current homelessness crisis as well as temporarily rehousing victims of the recent sober living home crisis. SVdP anticipates continuing to increase its daily meal count and food assistance should more community shelters continue to open. Already the nonprofit supports 30+ community service agencies with daily meals.
"One of St. Vincent de Paul's greatest strengths is knowing how to make hot meals en masse," SVdP's Associate Chief Operations Officer Danielle McMahon said. "As the largest provider of hot meals in the Valley, our community needs St. Vincent de Paul to call on that strength and produce even more to meet the increased need. We have to remember all the services it takes to support people in shelter, food being one of the most basic needs."
The increase in daily meal production comes just as SVdP's 100 Days of Summer campaign turns its focus to addressing summer food insecurity during the month of the July. The campaign focuses each summer month on a high-need item during Arizona's toughest season.
June = Water
July = Food
August = Shelter
With the increase in total meals, SVdP now expects to provide about 700,000 meals this summer.
SVdP typically sees an increase in food need for families feeding kids out of school and facing higher utility bills that cut into grocery money. As people vacation or relocate to escape the heat, donations dip and food quickly becomes an urgent summer need for the nonprofit.
"This summer, food needs feel even more critical with supporting those affected by the homelessness and sober living crises," McMahon said. "That's why we're calling on the community to help in any way they can, but especially in donating food and volunteering to help sort donations and prepare, package and serve meals."
July opportunities to help:
Volunteer in the kitchen, central food bank and dining rooms.
Donate canned proteins, peanut butter and nonperishable food items

Visit stvincentdepaul.net/100-days-summer to learn more and get started.

Support SVdP for 100 Days of Summer
Help us respond to food insecurity this month during increased summer need.