Turkey Tuesday Campaign

| -
Happy Turkey Tuesday!
About This Campaign
For more than 30 years 12 News has partnered with Bashas', Food City and AJ's Fine Foods to purchase meals for those in need for Thanksgiving and beyond. It is the largest one-day turkey drive in the nation!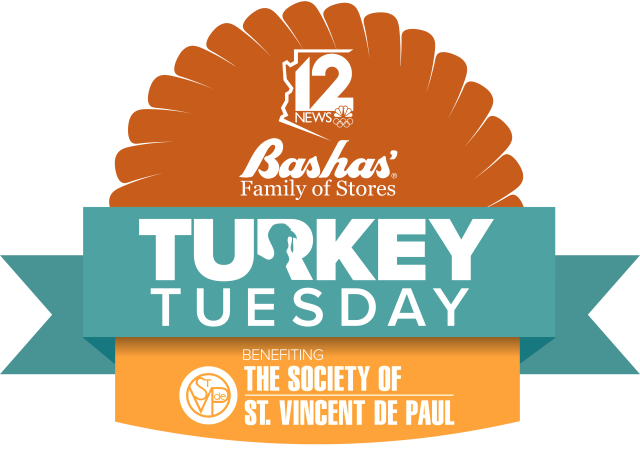 $4.50 buys a hot meal for guests in our dining rooms
$20 buys a turkey for a family
$50 buys a holiday food box for a family with a turkey and all the sides and fixings
On Tuesday, November 21, you are invited to donate a turkey at any Bashas' or Food City. AJ's Fine Foods will be taking monetary donations at the register. Can't make it to a store? Donate online today!
All donations will benefit hungry families just in time for Thanksgiving.
Just $20 will provide a turkey for a family in need. Can you help?
Your Donation
Select your donation amount